The world's tallest living women, Rumeysa Geigi at 7 ft 7 (215 cm), had been denied the chance to travel by air until September, this year. Due to a genetic condition that causes bone overgrowth, even as a child she was too tall for an airline seat. Turkish Airlines allowed her dream to come true and she flew with her family from Istanbul to San Francisco.
Highlighting accessibility for all
The airline removed six seats from the cabin of the 777-300ER and provided a purpose built stretcher for the 13-hour journey. Due to her condition, the passenger was unable to sit for a long time and she normally uses an adapted walker and wheelchair to be mobile. Rumeysa uses her disability in a positive way, highlighting accessibility for people of all shapes, sizes and disabilities. She had the support of medical staff and cabin crew during the flight and received a first class meal and cake, to celebrate her first ever flight.
Remeysa gets her dream finalized. Photo: Turkish Airlines
How is it done?
Commercial airlines, as a rule need advance notice of any 'stretcher cases' and there are surcharges. The person must be accompanied and have a doctor's certificate to prove that they are fit to travel by air. Ground engineers fit the stretcher into the cabin by either removing seats entirely or some aircraft types allow for the seats to fold forward. Seatbelts and harnesses are used to keep the passenger facing upwards. Medical staff will bring the passenger onboard on a separate stretcher.
Wide bodied aircraft vs. narrow bodied
Stretcher cases are no issue on wide bodied aircraft as there is the space to maneuver, although only one is allowed per flight. Not all aircraft types can carry stretchers. On some types like the Airbus 320, there is a wall panel in the rear lavatory, that allows stretchers to access via the rear exit doors. The area can also be curtained off for privacy, but some airlines may ask for safety reasons that the curtains are open for taxi, take off and landing.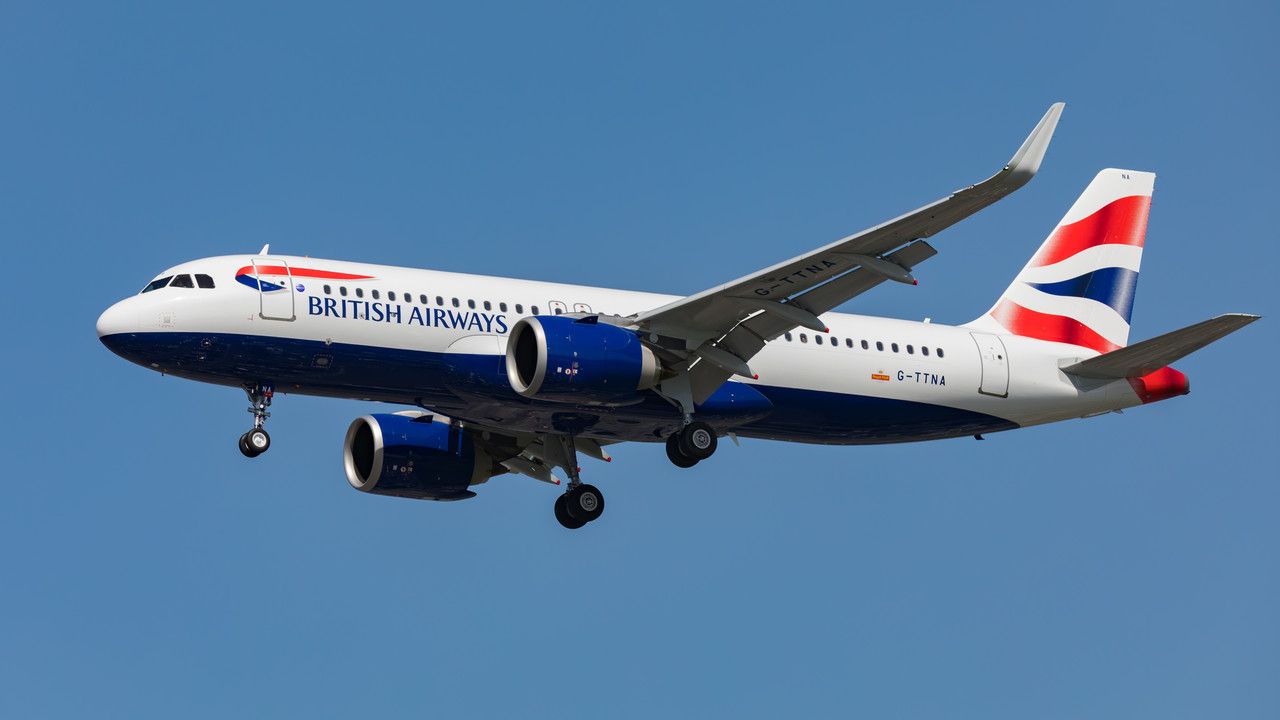 British Airways carries over 1000 stretcher cases every year. Photo: British Airways
A special case
British Airways carries an average of 1000 stretcher cases a year, so it is by no means unusual. The stretcher is fitted in the economy class cabin. The head of the passenger should always be in the direction of travel. Because of the maintenance involved, there are extra costs and prior notice is needed to make the necessary arrangements.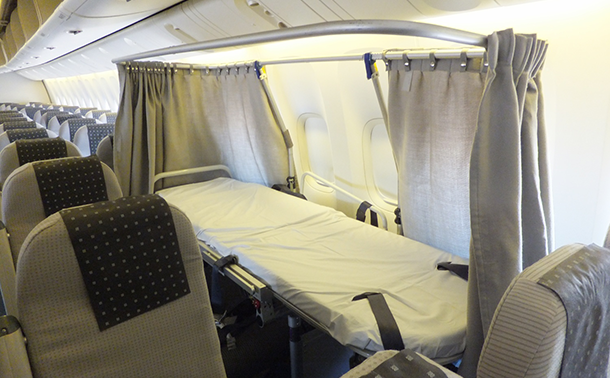 Stretchers are fitted by the ground engineers to exact measures. Photo: Japan Airlines
The normal size for a stretcher on an aircraft is 180 x 96 x 40cm. In this special case with Turkish Airlines, the stretcher was purposely built for the passenger to allow her to travel in some comfort and in a safe and secure manner. Due to the movement of the aircraft, the stretcher has to secured safely, to avoid any excess movement for the passenger. Cabin crew will also check that the harnesses are attached correctly during taxi, take off, landing and turbulence and the stretcher is completely flat. If a blanket is used, the seatbelt must be worn over it, to be visible to the crew at all times.
IATA/ICAO Code:

TK/THY

Airline Type:

Full Service Carrier

Hub(s):

Istanbul Airport

Year Founded:

1933

Alliance:

Star Alliance

CEO:

Bilal Ekşi

Country:

Turkey