Travelers flying on All Nippon Airways (ANA) will have a new in-flight food option next month. The Japan-based airline announced Friday that it would introduce a vegan-friendly alternative to a popular dish on international flights.
The carrier has continued its partnership with Ippudo, a popular ramen restaurant chain, to develop plant-based ramen noodles as a new in-flight offering. The dish referred to as "Pla-ton" will be included in the list of meal and beverage options for first and business class passengers on long and medium international flights starting December 1st.
Photo: All Nippon Airways
The taste of Japan
ANA has long offered a variety of meal selections for its international routes. Since 2013, the carrier has worked with Ippudo to offer numerous ramen dishes on select routes in the first and business class cabin. Some of its popular dishes include shoyu (soy sauce) soup ramen, named "Furusato," tonkotsu (pork) soup ramen, called "Sora-ton," and miso-based noodle, named "Daichi," according to the airline.
The new Pla-ton ramen features Ippudo's signature pork flavor while being entirely plant-based to cater to passengers with specific dietary needs.
Tomoji Ishii, the Executive President of Customer Experience Management and Planning of ANA, spoke about the carrier's newest food innovation.
"Ippudo is a Japanese staple and we want our passengers to experience a taste of Japan regardless of dietary needs or culinary preferences. We will continue to innovate new in-flight dishes, so every passenger can enjoy a comfortable and tasty in-flight experience". – Tomoji Ishii, Executive President, Customer Experience Management and Planning of ANA
ANA and Ippudo said they strive to offer a variety of menu items to customers that will suit their tastes and preferences, especially as vegan-friendly food becomes increasingly popular.
The carrier also said that its partnership had awarded Ippudo with a new perspective.
"Additionally, Ippudo realized that there are many people who cannot eat tonkotsu (pork) ramen or choose not to for various reasons including environmental concerns, religion or health-related issues, which prompted the company to start the plant-based ramen initiative with the hope of bringing the taste and culture of ramen, to more people around the world," the airline said in a statement.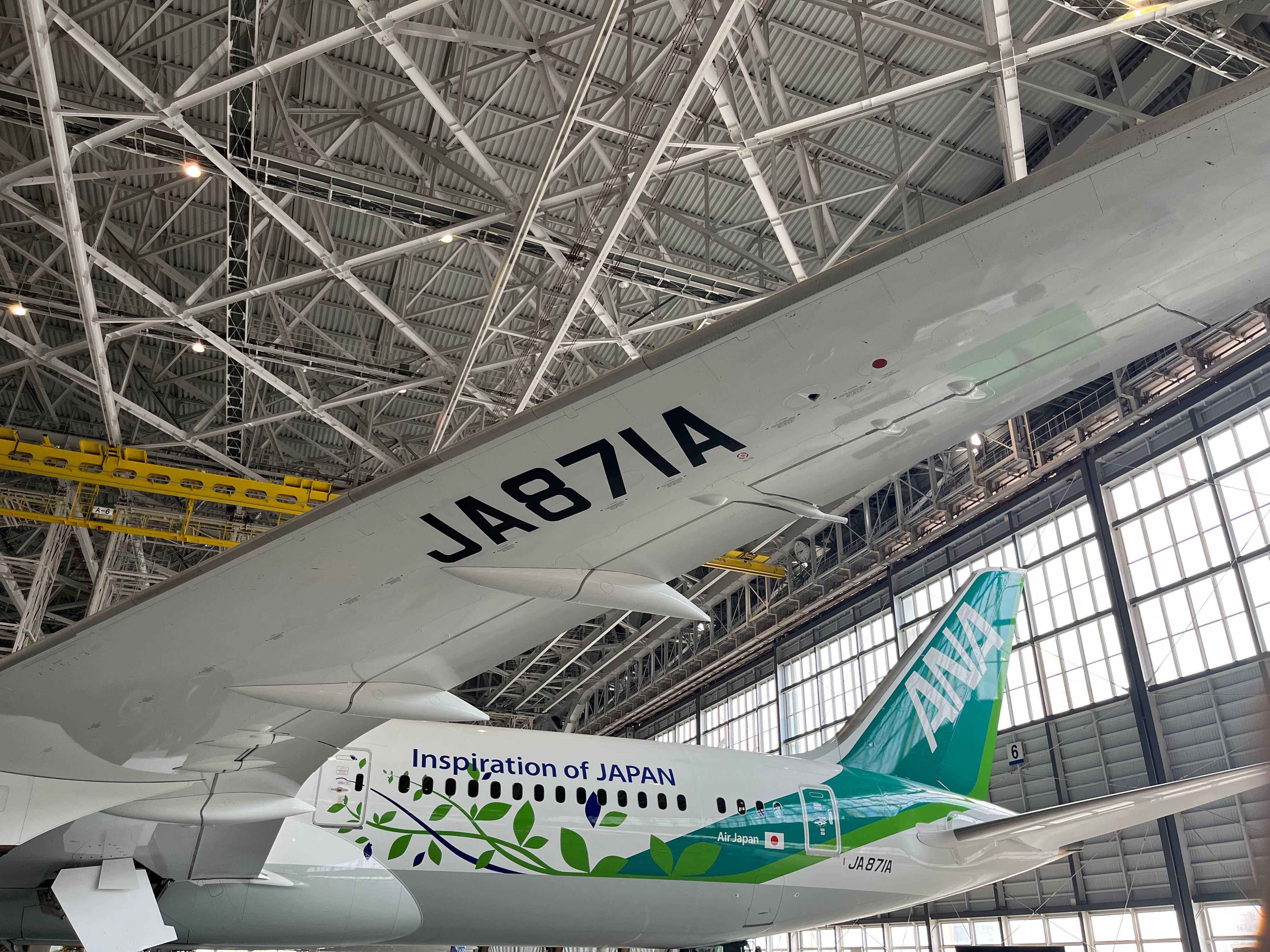 Photo: All Nippon Airways
Over the past year, ANA has made efforts to promote the importance of investing in the planet to promote a better future. The carrier's eco-friendly program, ANA Future Promise, is an initiative that encompasses activities across environmental, social responsibility, and governance areas. The airline celebrated one year of the program by debuting a 787 Dreamliner painted in special livery last month.
Fine food for everyone
In addition to Pla-ton, ANA has introduced vegetable-based meals and healthy selections to its inflight menu as a part of its "universalization of food" goal, included in the ANA Future Promise initiative.
"Providing inclusive meal options is essential to ensuring our customers with the best in-flight experience," Ishii said. "We look forward to delivering these high-quality menu items and supplying a range of food options for all of our customers."
In October 2021, the airline debuted diabetic, low-fat, low-calorie, and low-salt selections in its economy class. In March, ANA began offering a new rice bowl with a plant-based meat alternative in its business class on select international routes.
Thanks to a collaboration between ANA chefs, celebrity chefs, and liquor professionals from Japan and abroad, the carrier introduced new vegan, vegetarian and gluten-free inflight meals earlier this month.