Argentinian filmmaker and commercial airline pilot Enrique Piñeyro has been flying Ukrainian refugees to safety, using a Boeing 787 belonging to his charitable organization, Solidaire.
In March 2022 he began flying refugees escaping the conflict from Warsaw, Poland, to new homes, initially in Italy and Spain. Since then, the missions have expanded and now he regularly operates humanitarian flights to and from other destinations worldwide, including his home country of Argentina.
Piñeyro previously made a number of films and documentaries, including Whiskey Romeo Zulu, but today, he dedicates most of his time to the NGO that he established, Solidaire, and to flying the organization's Boeing 787-8 on crucial missions across the world.
Enrique Pinu0303eyro via Twitter"" data-modal-id="single-image-modal" data-modal-container-id="single-image-modal-container" data-img-caption="""">
In an interview with the magazine Robb Report earlier this year, Piñeyro spoke about the scale and importance of his work, saying,
"We've been flying an average of 200 passengers, mostly women, children and seniors, on each trip. Most look kind of shell-shocked when they get on the aircraft. The children, in particular, don't really understand what is happening."
True to his filmmaking roots, Piñeyro has also been documenting his missions in a series of short films on his Twitter feed:
Worldwide missions
Solidaire's Boeing 787-8, registration P4-787, was delivered new to Aeromexico in August 2013. In February 2021, it was moved across to the charitable organization via Comlux, based in Aruba.
Solidaire's Ukrainian mission began in March this year when Piñeyro flew from Warsaw to Rome, Cagliari, and Palermo. Since then, the NGO's work has expanded globally – according to Flightradar24.com, over the past seven days, the aircraft has flown across the world:
November 21st – Buenos Aires (EZE) to Barcelona (BCN)
November 22nd – Barcelona (BCN) to Warsaw (WAW)
November 23rd – Warsaw (WAW) to Saskatoon (YXE) to Toronto (YYZ)
November 25th – Toronto (YYZ) to Buenos Aires (EZE)
November 26th – Buenos Aires (EZE) to Hamburg (HAM)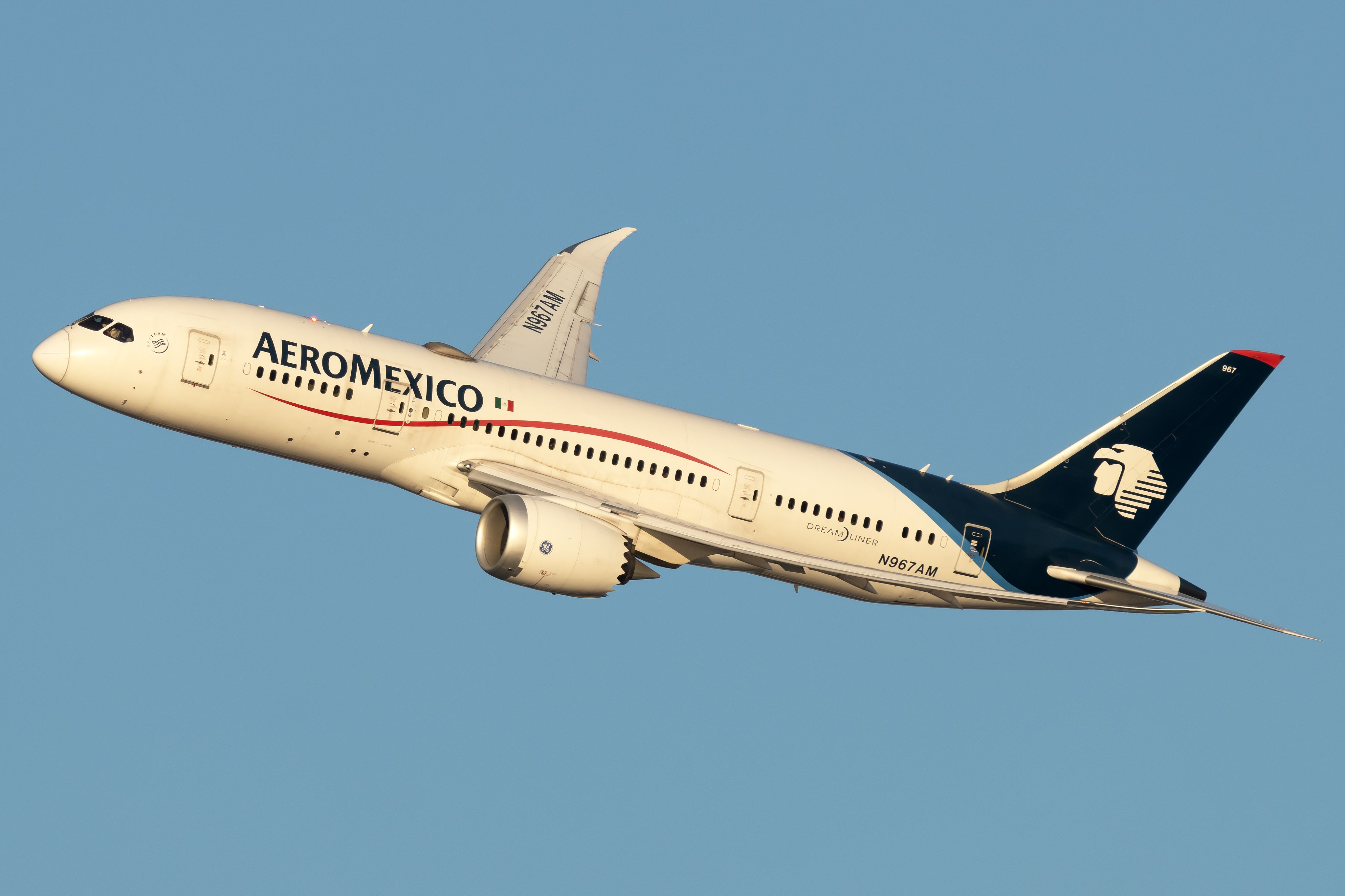 Photo: Vincenzo Pace | Simple Flying
A long-term project
Solidaire is working with the Spanish NGO Open Arms to find homes for refugees in Europe and beyond. The two organizations previously worked together on flying Syrian refugees to Europe so that they did not have to undertake risky Mediterranean crossings.
Back in May 2022, Piñeyro completed the first Solidaire mission to Buenos Aires, and in July, he flew 217 Afghan women and children on the Boeing 787 from Islamabad to Rome.
However, according to Piñeyro, Solidaire's work is far from complete. He went on to say,
"Even if there was a ceasefire tomorrow, there is still all the destruction in Ukraine. That will take months or even years to rebuild."
In a touching move, at the end of each flight, Piñeyro greets each refugee personally at the bottom of the aircraft stairs and wishes them luck as they leave. The team at Simple Flying would now like to thank Enrique Piñeyro and Solidaire for their incredible work and wish them the very best for future missions.
What do you think of the work carried out by Argentinian filmmaker and commercial airline pilot Enrique Piñeyro and his organization Solidaire? Share your thoughts by commenting below.