Today AirAsia announced it's time to start celebrating the airline's 21st year of flying. AirAsia is often credited as the airline that brought air travel to the masses of Asia, a claim backed up by the more than 700 million passengers it has carried.
No show without Tony
AirAsia is celebrating its 21st year of flying today, although alert and knowledgeable readers already know the airline was actually founded in 1993 and operated its first flight in 1996. So this year, we are celebrating 21 years since Tony Fernandes bought the airline for one Malaysian Ringgit ($0.22) in 2001, although he did take on around $11 million of debts.
When Fernandes took control, AirAsia had 32 Boeing 737-300s, which he replaced over time with Airbus A320-200 aircraft. The indebted airline was also operating five Boeing 747-200s and one McDonnell Douglas MD-11ER, which were all retired by 2003.
Has AirAsia brought flying to the people?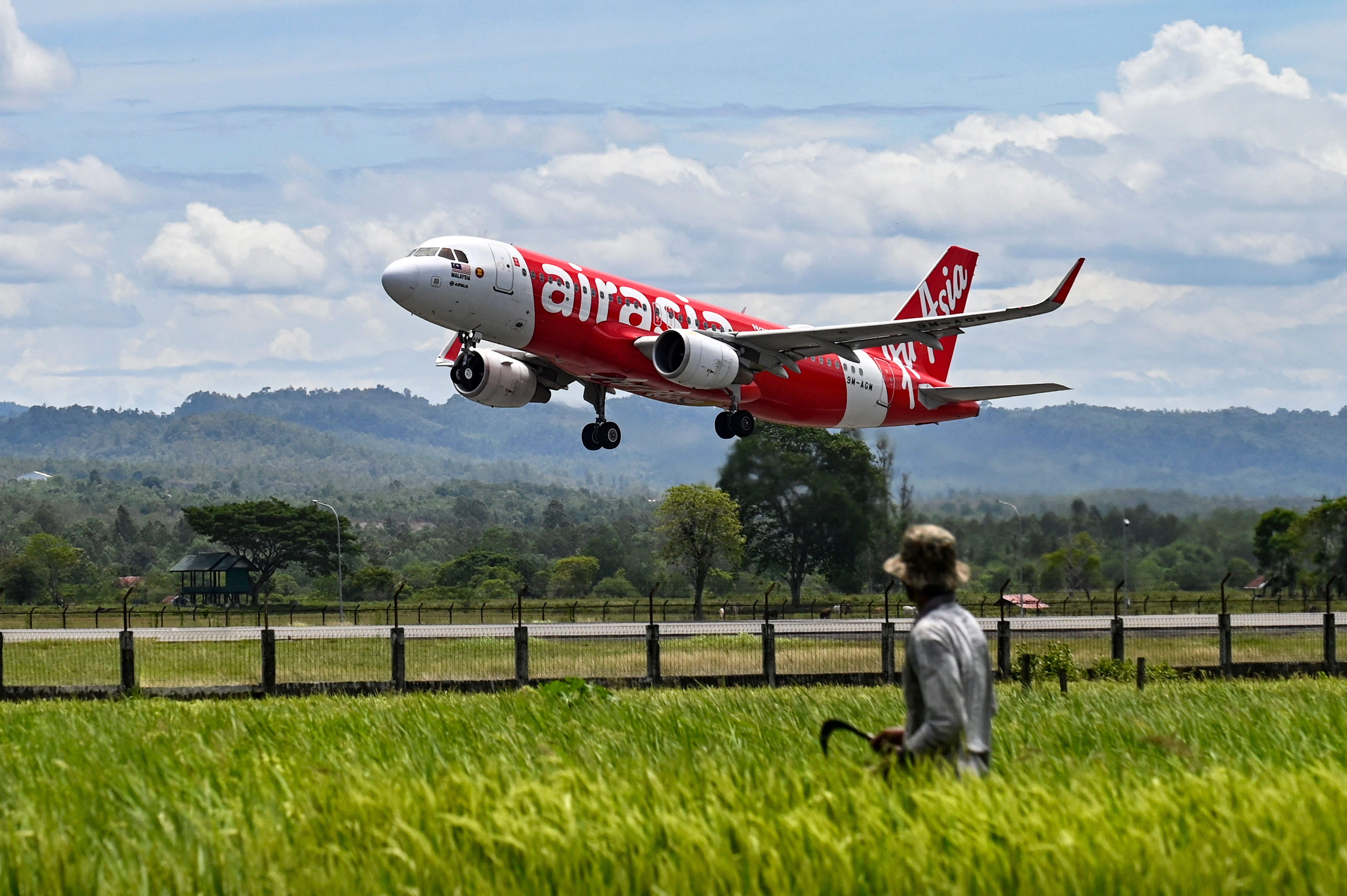 Photo: Getty Images
Today, AirAsia group chief commercial officer Karen Chan said that historically only the affluent could afford to fly, but AirAsia has revolutionized and democratized the aviation industry by making travel affordable.
"Many millions of our guests have been first-time travelers who couldn't afford to fly before AirAsia took to the skies on December 8th, 2001. For the last 21 years, we have connected people to their loved ones and to exciting new places at affordable prices never seen before."
In true Fernandes style, the airline is celebrating its 21st with all manner of events, fun activities, giveaways, special offers and, most importantly, some ultra-cheap airfares. From today until December 4th, passengers can grab all-in fares (including airport taxes, fees and fuel surcharges) starting from RM21 ($4.70). For that pittance, travelers can head to popular holiday destinations, including Singapore, Phu Quoc (Vietnam), Krabi (Thailand) and Langkawi, Penang and Terengganu in Malaysia. The travel period is from March 1st, 2023, to March 30th, 2024.
Those wanting to head further afield can get bargains with AirAsia X to Perth, Taipei, Tokyo, Seoul, Melbourne and Auckland, to name just a few. Fares on these services start from RM399 ($89) in economy to RM1499 ($335) on a premium flatbed up the front of the aircraft. These long-range fares are on sale for travel until April 30th, 2023.
While it's not a birthday cake, AirAsia offers a promo where the Santan meal is included in the low fare of RM48 ($10.70). This is for domestic flights from Kuala Lumpur to Langkawi, Kuching or Kota Kinabalu from December 1st, 2022, to March 30th, 2024, provided bookings are made by the end of this month.
The A321neos are on the way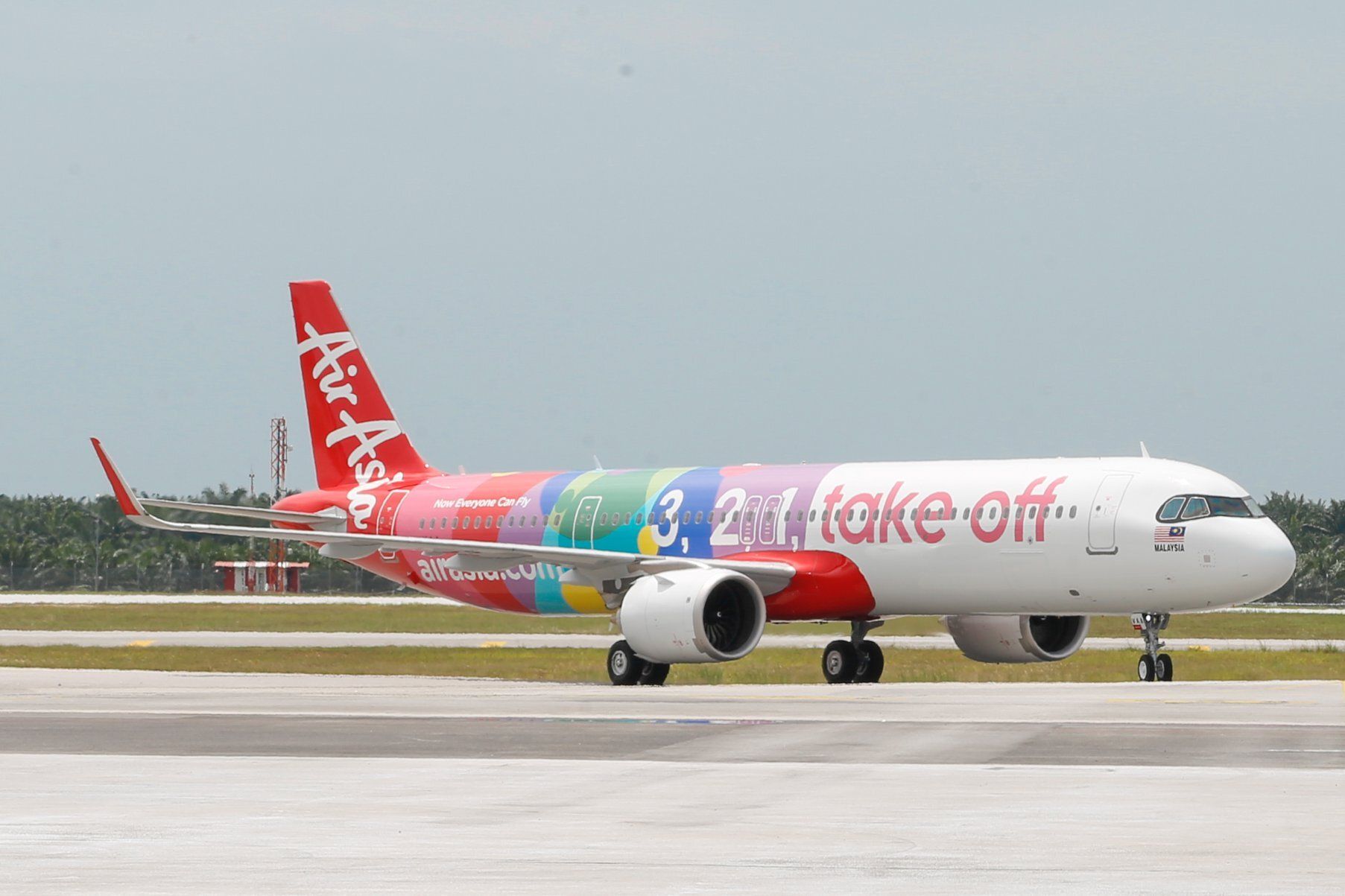 Photo: AirAsia
Aside from its subsidiary airlines, data from ch-avitaion.com shows AirAsia has a total fleet of 101 aircraft, with a staggering 355 on order. Illustrating how much Asia-Pacific is lagging behind the rest of the world in recovery, AirAsia is operating only 51 aircraft, with the other 50 listed as inactive. The total fleet includes 69 Airbus A320-200s, 29 A320neos, two A321neos and one (inactive) A330-300. The data shows that 354 A321neos and one A320-200 are on order. The airline has plenty of spare capacity should demand surge over the end-of-year holiday and Lunar New Year peak periods.
Picking the day for the 21st party might be confusing, but it may be the anniversary of the first flight under new management on December 8th, 2001. Anyone flying with AirAsia on that day might be in for some surprises.
Has AirAsia brought travel to the people and made aviation more affordable for all? Let us know your thoughts.