Another sign that airlines have a rosy future is a survey released today showing 64% of UK consumers plan to fly abroad in 2023. Three-quarters of those surveyed said flying abroad was one of their most important plans for next year, while 70% will prioritize a holiday over other expenditures.
No-frills survey by the low-cost carrier
Today's airline executives use all manner of sophisticated algorithms and forecast models to plan capacity months, if not years, in advance. Ever the innovator, easyJet went outside and talked to 2,000 UK consumers to ask them what their travel plans were for next year. Perhaps decades as a low-cost carrier conditioned easyJet to take a no-frills approach to their research, but whatever the motivation, the survey has delivered some clear insights into how Brits are thinking about holidays for 2023.
The survey was conducted by easyJet this month and found that holidays topped the list of the most important things people planned to spend on in 2023. In fact, two-thirds or 66%, said it was "the most important." The seven out of ten who said they would prioritize holidays over other spending ranked the trip abroad ahead of eating out (46%), buying new clothes (40%) or spending on big purchases like a new car or home improvements (33%). Which is kind of interesting given that holidays usually involve buying new clothes and certainly a lot of eating (and drinking) out.
EasyJet CEO Johan Lundgren said that travel is one of life's greatest pleasures and is important for people to connect with friends and family, among other benefits. Pointing potential customers in the right direction, Lundgren added:
"This survey goes to show just what a priority it is for people, with so many determined to protect their holiday. With our low fares and unrivaled European network, easyJet is ideally placed to offer a fantastic value and great quality holiday that people don't have to compromise on."
"It is fantastic to see that so many consumers plan to travel next year already, and we look forward to welcoming them onboard."
Among those looking to find ways to protect their travel budget, 66% said they are more likely to book with a low-cost carrier, and 74% said they are more likely to fly short-haul rather than long-haul. For 70% of respondents, that means a European destination, and an overwhelming 80% believed that holidaying in the UK can be more expensive than abroad. How will the VisitBritain people take that?
Around half of the surveyed people say they will spend the same amount on the same number of holidays they usually do, while around 25% say they will go on more and spend more on holidays compared to last year. About 50% plan on taking at least one holiday next year, while around 33% say they will take at least two.
Why are holidays so important to Brits?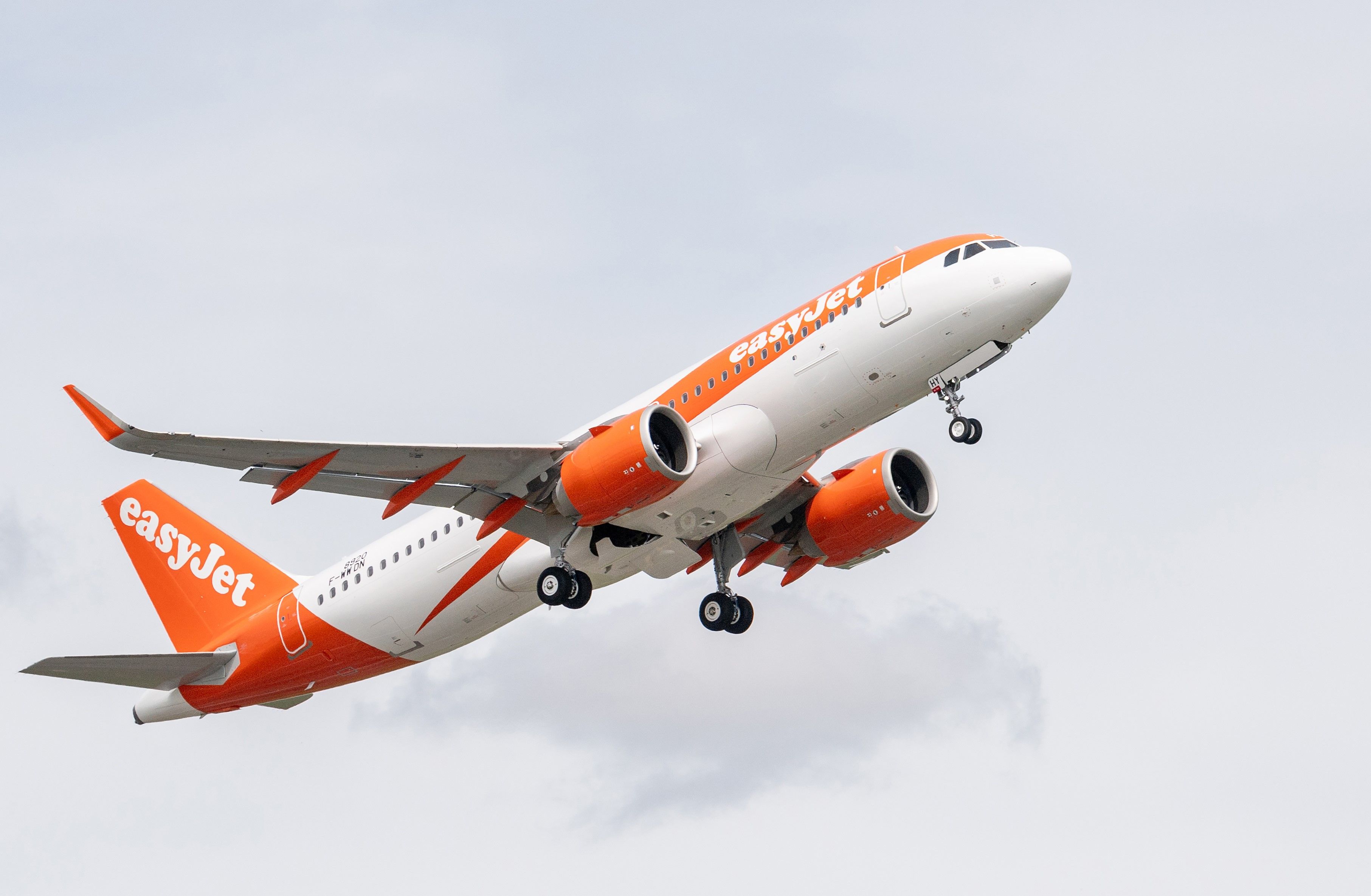 Photo: Airbus
After a few years under the COVID lockdown regimes, it's unsurprising that 94% of people agreed that "going away on holiday is one of the most enjoyable experiences." This leaves us to wonder what horrible holiday experiences led 120 respondents to disagree they are enjoyable.
Taking holidays is a priority for 86%, with 57% saying this is because of the quality time they spend with friends and family. Eight out of ten surveyed agreed that holidays are crucial to their emotional well-being, and 48% said it allowed them to "recharge."
So there you have it, all the reasons you need to get online and start booking next year's holiday. The task for easyJet is to convince enough of you that all those wonderful benefits should begin on one of their Airbus A320 aircraft.
Does the easyJet survey resonate with how you feel about holidays? Let us know in the comments.
IATA/ICAO Code:

U2/EZY (UK) |EC/EJU (Europe) |DS/EZS (Switzerland)

Airline Type:

Low-Cost Carrier

Hub(s):

Amsterdam Schiphol Airport, Berlin Brandenburg Airport, Geneva Airport, London Gatwick Airport, London Luton Airport, Milan Malpensa Airport

Year Founded:

1995

CEO:

Johan Lundgren