In an unexpected announcement released today, Thai Airways and Singapore Airlines have signaled their intention to form a strategic partnership. Given their proximity, which can be covered in a 2:30 flight, it's not immediately clear how the partnership benefits both Asian carriers.
The official announcement says that Thai Airways International Public Company Limited (THAI) and Singapore Airlines (SIA) have signed a Memorandum of Understanding (MoU) to form a new strategic partnership. The outcome is that THAI and SIA will progressively codeshare more extensively on each other's services and start exploring opportunities for commercial collaboration on a wide range of services. The shared aim is to give customers more options, more value, greater benefits and an enhanced travel experience.
Codesharing is the place to start
Photo: Vincenzo Pace | Simple Flying.
Initially, the only route the two will codeshare on each other's services is between Bangkok and Singapore. The other routes nominated in today's announcement involve THAI codesharing on SIA services to the US, Canada and South Africa from Singapore Changi Airport (SIN). The US destinations are Houston (IAH), Los Angeles (LAX), New York (JFK), Newark Liberty (EWR), San Francisco (SFO) and Seattle (SEA). In South Africa, THAI can codeshare to Johannesburg (JNB) and Cape Town (CPT) and Vancouver (YVR) in Canada.
A look at those destinations gives an excellent insight into why the two airlines are planning on working as partners. THAI is still under financial administration that controls quite strictly when and how the carrier can add more aircraft, capacity and people to its operations. At last month's Association of Asia-Pacifc Airlines (AAPA) Assembly of Presidents in Bangkok, THAI chief commercial officer Korakot Chatisingha said that ramping up services to take advantage of demand is straining the airline's capacity.
At a briefing, he told reporters, including Simple Flying, that the airline was concerned about maintaining its brand excellence given the capacity crunch. He touched on the opportunity to add more aircraft, but it was obvious that THAI is constrained by tight financial management. Explaining more, he said:
"At this moment, we are trying to do more things, but we have to follow the guidelines of the plan, and when we are ready to have certain budget to develop our aircraft we need to do it immediately."
Thai needs more widebody capacity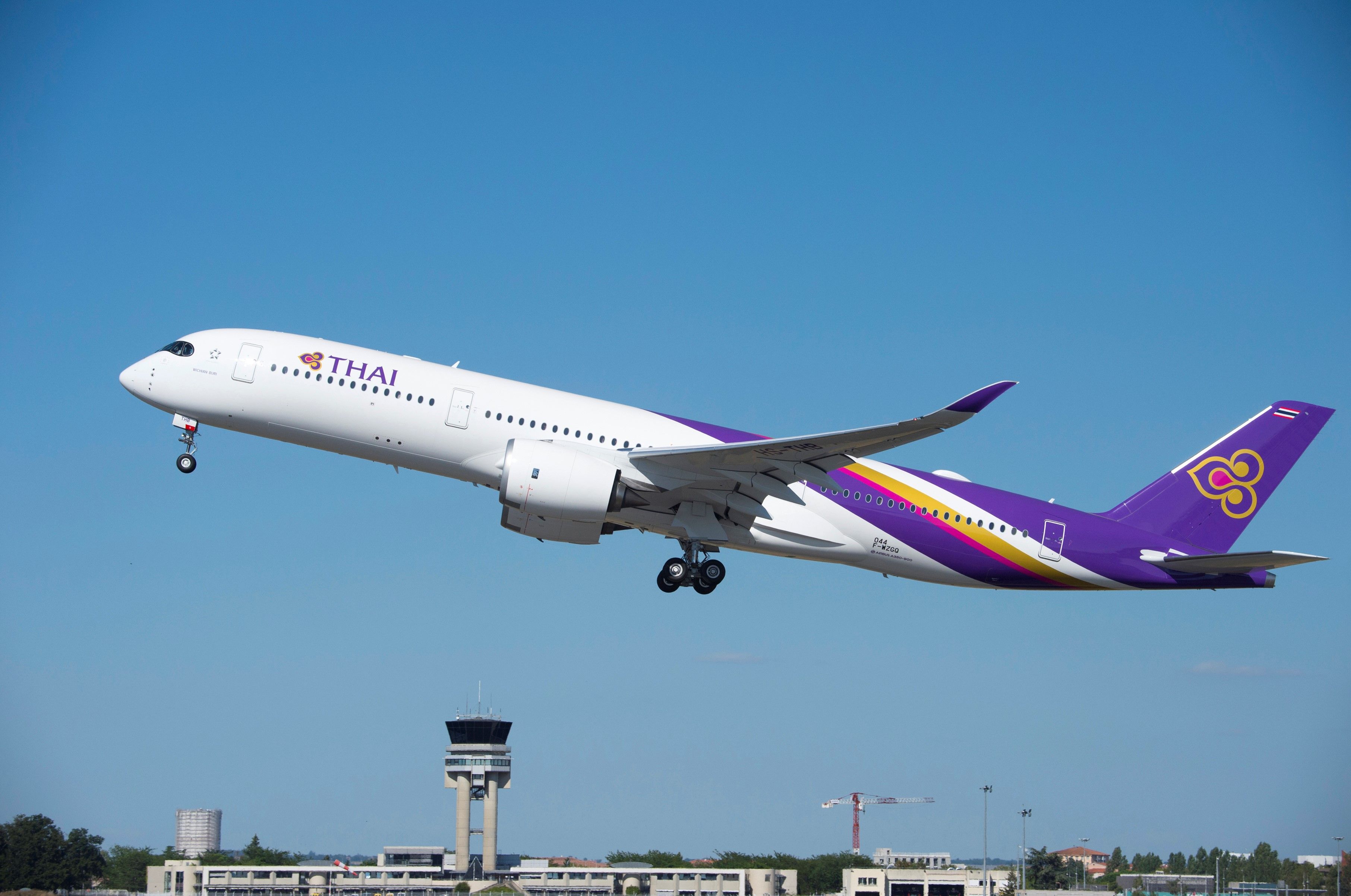 Photo: Airbus
THAI's plan allows for 44 widebody aircraft, including three Airbus A330s, 12 A350s, four Boeing 777-200ERs, 17 777-300ERs, six 787-8s and two 787-9s. Its agreed route strategy covers 68 destinations, including 44 in Asia, eight in Europe, two in Australia and ten domestically. This is around 50% of its pre-COVID destinations. Chatasingha did not mention North America or South Africa, so the SIA partnership is how THAI will address those gaps in its services while staying within the constraints of its agreed plan.
THAI Acting CEO Suvadhana Sibunruang said the partnership would expand THAI's network to more service points in the United States, Canada, South Africa, Europe, India and the South West Pacific.
"The codeshare arrangements will greatly benefit our customers in a range of services, including the frequent flyer programme, customer experiences, lounge access and airport ground services. The collaboration strengthens both the airlines' networks as members of Star Alliance."
His SIA counterpart and CEO, Goh Choon Phong, said SIA and THAI aim to strengthen their long-standing close relationship through this comprehensive agreement. Adding:
"Both airlines have a loyal customer base, as well as extensive operations within South East Asia and around the world. This is a win-win opportunity to support the growth of our respective hubs and enhance the options and service offerings for our customers."
When was the plan hatched?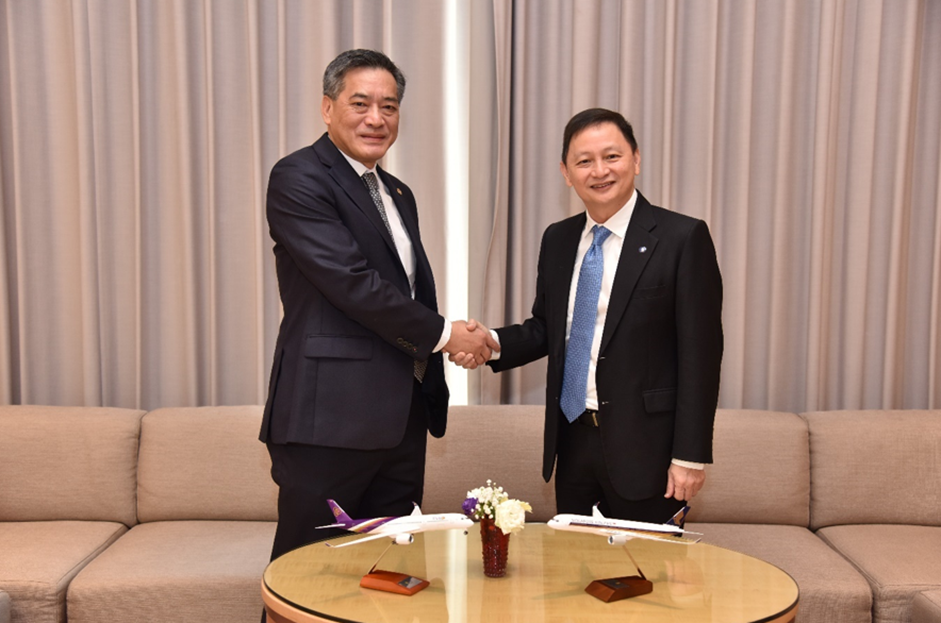 Photo: SIA
The most intriguing thing is that the photo accompanying the announcement was taken at the AAPA conference in Bangkok, suggesting this MoU was settled some weeks ago. Despite numerous discussions and interviews, there was no hint of this partnership, although the assembled CEOs and media would have loved to have heard about it then.
Could this be the start of Singapore airlines getting more closely involved with THAI Airways? Let us know what you think in the comments.
IATA/ICAO Code:

TG/THA

Airline Type:

Full Service Carrier

Hub(s):

Bangkok Suvarnabhumi Airport

Year Founded:

1960

Alliance:

Star Alliance

CEO:

Suvadhana Sibunruang

Country:

Thailand

IATA/ICAO Code:

SQ/SIA

Airline Type:

Full Service Carrier

Hub(s):

Singapore Changi Airport

Year Founded:

1972

Alliance:

Star Alliance

CEO:

Goh Choon Phong

Country:

Singapore