For many flag carriers, the hub-and-spoke network models typically utilized by such airlines mean that their pilots are cabin crew are based in the operator's home country. They will then work on flights out of bases within the nation in question, and either return home at the end of the day or spend the night at the destination of their flight. However, for Air New Zealand, things used to be a little bit different.
London calling
Indeed, this was because the carrier also had a cabin crew base located on the other side of the world, in the British capital city of London. Air New Zealand served the 'big smoke' for almost four decades, starting, as Simple Flying explored in 2020, back in August 1982. This came just after it began flying Boeing 747 quadjets.
Back then, Air New Zealand flew from Auckland to London Gatwick Airport via Papeete and Los Angeles twice weekly. In the late 1980s, the carrier experimented by having one of these flights stop in Dallas rather than Los Angeles, and also dabbled with stopping in Honolulu rather than Papeete. Later on, the arrival of newer 747s with longer ranges meant that they could fly straight to the US.
The arrival of the 747-400 was a key factor in forging the Auckland-Los Angeles-London routing that we came to know and love over the years. However, it wasn't until 1994 that Air New Zealand's preferred London airport switched from Gatwick to Heathrow. The carrier also experimented with en-route stopovers in Hong Kong.
More than 100 London-based employees
Over the years, Air New Zealand's London-bound flights increased from a twice-weekly affair to daily departures. As a result of the carrier's increasing presence in the capital, it opted to open a base there, allowing it to recruit London-based cabin crew. This was a strong statement, but all good things must come to an end.
In 2019, Air New Zealand announced its plans to cease serving London in October 2020, due to competition reducing its market share. However, the onset of the coronavirus pandemic in March 2020 prompted the carrier to bring this closure forward, spelling the end for its 130 London-based flight attendants. Leeanne Langridge, Air New Zealand's General Manager for Cabin Crew, stated at the time:
"The increasing travel restrictions due to COVID-19 are having a significant impact on bookings and flight cancellations. While this is a tough decision, it's important we take action now to responsibly manage Air New Zealand through this difficult period to maintain a national airline that is fit for the future."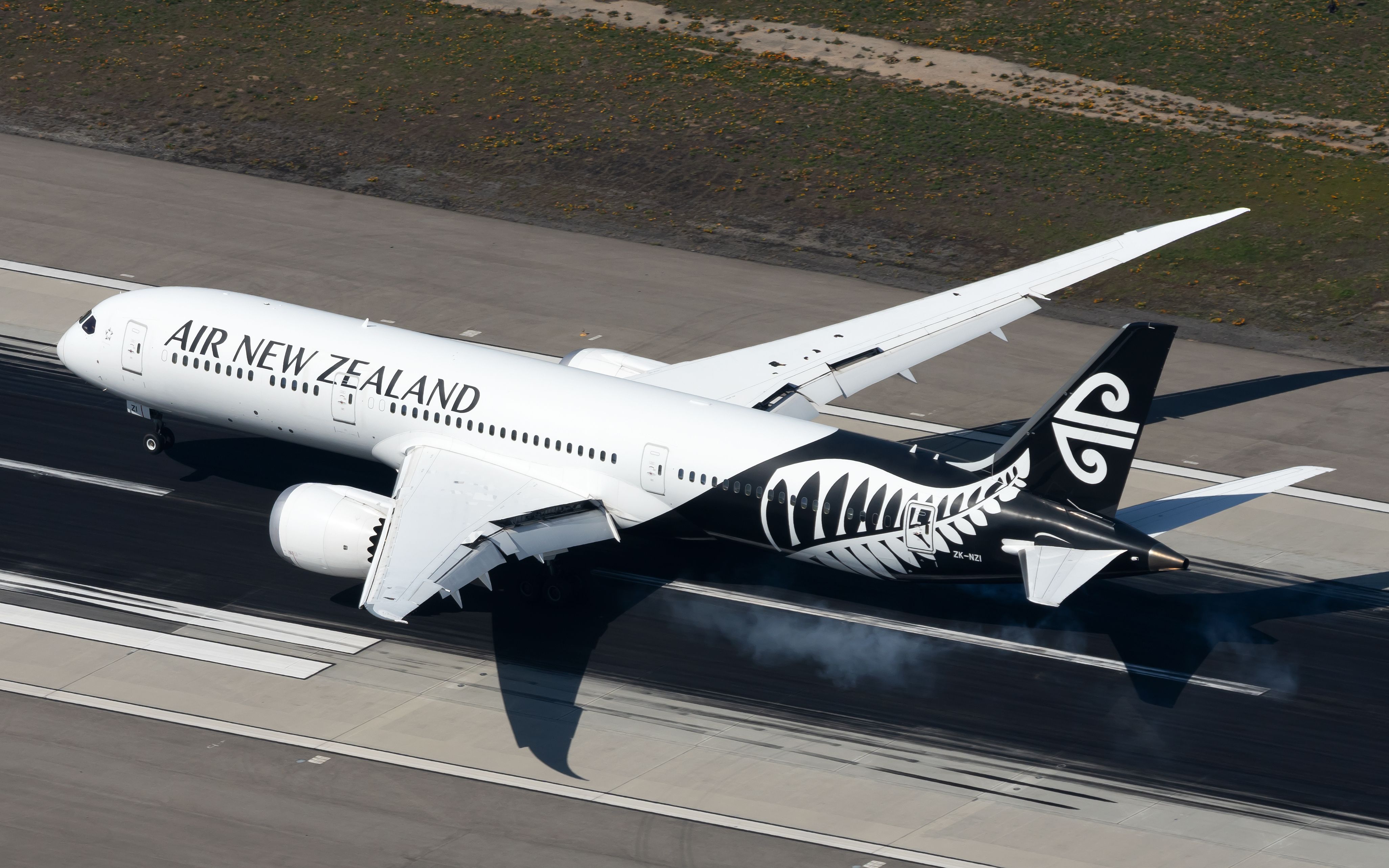 Photo: Vincenzo Pace | Simple Flying
Air New Zealand still has some offshore roles
Despite the closure of Air New Zealand's London cabin crew base, the carrier still has a significant foreign footprint. Indeed, at the time of writing, it had operational and office-based job listings open in countries such as Australia, China, Japan, and Singapore. Network-wise, Air New Zealand also continues to connect Auckland with various US destinations, just without continuing to London Heathrow.
Did you know about Air New Zealand's former London cabin crew base? Perhaps you even flew with the carrier on this route back in the day? Let us know your thoughts and experiences in the comments!
IATA/ICAO Code:

NZ/ANZ

Airline Type:

Full Service Carrier

Hub(s):

Auckland Airport, Christchurch Airport, Wellington Airport

Year Founded:

1965

Alliance:

Star Alliance

CEO:

Greg Foran

Country:

New Zealand

IATA/ICAO Code:

LHR-EGLL

Country:

United Kingdom

CEO:

John Holland-Kaye

Passenger Count :

19,392,178 (2021)

Runways :

09L/27R – 3,902m (12,802ft) |09R/27L – 3,660m (12,008ft)

Terminals:

Terminal 2 |Terminal 3 |Terminal 4 |Terminal 5