When it comes to holiday charter traffic out of the United Kingdom, you might typically associate this with package holidays to the Mediterranean for sun-seeking British families. However, when winter comes around, a different kind of charter dominates the country's aviation landscape. The demand for trips to Lapland has seen Pajala Airport see a huge increase in traffic compared to its usual operations.
Pajala Airport in a nutshell
Pajala Airport (PJA) is situated in the northeast of Sweden, close to the country's border with Finland to the east. Sitting at a latitude of more than 67 degrees north, the locality, whose population is less than 2,000, consistently sees chilly negative temperatures (in degrees celsius) from November through to March.
As such, for snow-seeking British tourists looking to escape the UK's warmer climes (although the country has seen its fair share of snow as late!), Pajala is ideal. This becomes even more evident with the fact that it is located in the region of Lapland, an area that has become synonymous with the festive period over the years. Many tour operators offer packages that include trips to meet Father Christmas.
Pajala Airport itself wasn't initially earmarked for this. Indeed, it was opened in 1999 to improve the locality's connectivity to Stockholm, as, without it, trips there took five hours, and required a 140 km (87-mile) drive to Gällivare Airport for the flight down to the capital. 2007 saw the facility experience a runway extension.
Silaks via Wikimedia Commons"" data-modal-id="single-image-modal" data-modal-container-id="single-image-modal-container" data-img-caption="""">
A booming charter business
The airport's runway now measures 2,302 meters (7,552 feet) as a result of this. In terms of Pajala's regular scheduled operations, this seems excessive, given that its only regular flights see Jonair use Beechcraft turboprops to serve Luleå. However, when winter rolls around, Pajala sees jetliners come to town.
Christmas charter flights from the UK reportedly began in 2013, and they typically operate on a day-trip basis. Data from FlightRadar24.com shows that Enter Air has been the primary operator of these this year, with Boeing 737-800s (that seat 189 passengers according to ch-aviation.com) seeing deployment on such sectors.
One such aircraft, SP-ENW, has operated round trips to Pajala from Norwich (NWI), Birmingham (BHX), and Humberside (HUY) since the month began. Meanwhile, SP-ESG has flown in from Cardiff and Bournemouth. FlightRadar24's data shows that Enter Air has also sent these jets to Enontekiö (ENF) in Finnish Lapland.
Anna Zvereva via Flickr"" data-modal-id="single-image-modal" data-modal-container-id="single-image-modal-container" data-img-caption="""">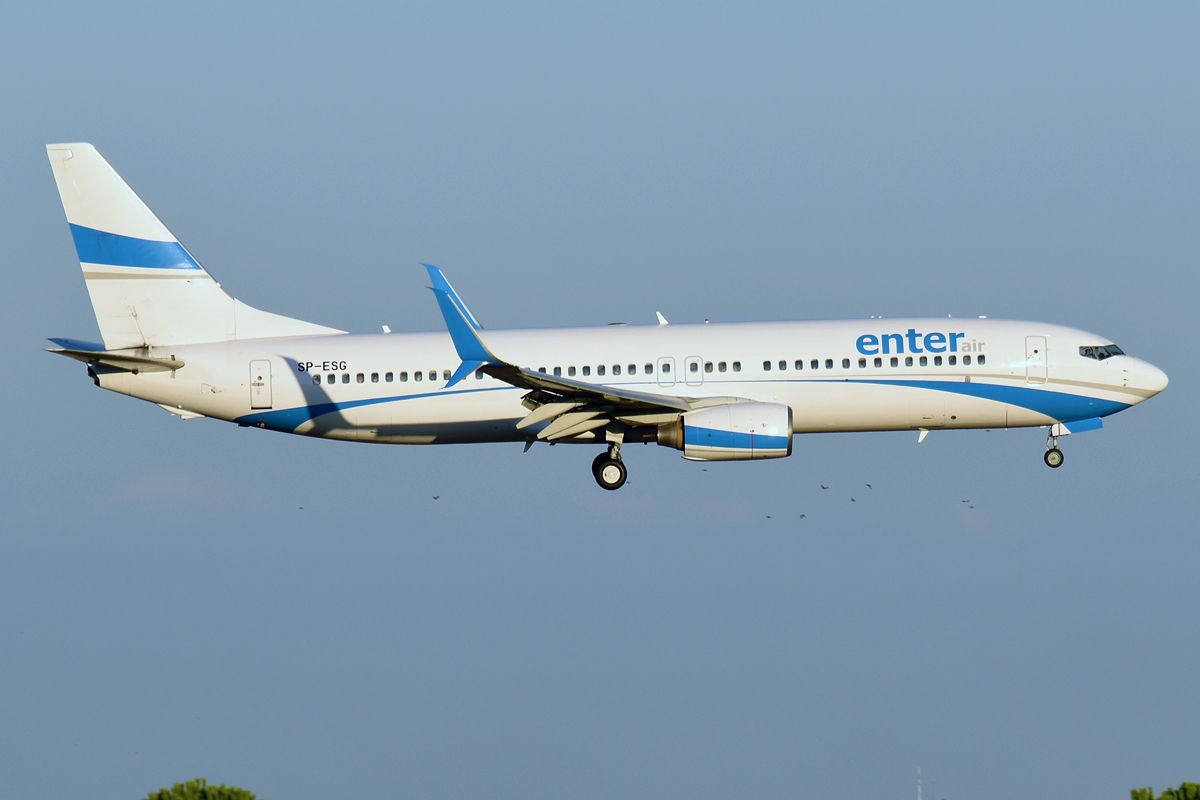 Long days out
While the trips to Pajala are only one-day affairs, they certainly manage to pack a lot in! Indeed, Newmarket Holidays, which sells tickets for these festive adventures, notes that the day's itinerary includes rides behind huskies and reindeer and on snowmobiles, as well as, of course, the chance to meet Father Christmas.
With this being the case, the day trips, whose prices start at £679 ($840).57 for adults and £599 ($741.54) for children, do demand an early start. Using the Norwich itinerary as an example, the flight left the East Anglian airport at 06:37. After landing in Pajala at 10:47, the return leg departed at 18:03, and landed at 19:39. Still, the memories made will surely have been worth the long day out!
What do you make of Pajala's booming charter market? Have you used one of Enter Air's flights to Lapland before? Let us know your thoughts and experiences in the comments!
Sources: ch-aviation.com, FlightRadar24.com, Newmarket Holidays