Surinam Airways has taken delivery of its first Boeing 737-800. The aircraft joined the South American carrier's fleet on December 9th, on a dry lease from aircraft leasing company AerCap. The Boeing 737-800, registered as PZ-TCP, previously operated for Caribbean Airlines, before the carrier replaced it earlier this year with its Boeing 737 MAX aircraft.
From its hub at Paramaribo's Johan Adolf Pengel International Airport (PBM), Surinam Airways operates flights to a handful of regional destinations, including Georgetown (GEO), Aruba (AUA), Curaçao (CUR), Miami (MIA), as well as one long-haul service to Amsterdam (AMS). All flights are currently operated by wet-leased aircraft, but the new arrival means that the airline will once again be able to operate flights with its own crew.
The lease was first revealed earlier this year, and at the time, the acting chief executive of the government-owned airline, Steven Gonesh, described the agreement as a "very important moment for Surinam Airways after a turbulent period." He went on to say that "having your own flying equipment and identity onboard is of eminent importance."
Wet lease vs dry lease
Currently, all of Surinam Airways' services are being flown by two aircraft, an Airbus A320 for short-haul services, and an Airbus A330-200 for flights to Amsterdam, both operated by Maltese carrier Airhub on a wet lease basis.
Wet leasing is also known as ACMI, as it includes the aircraft, crew, maintenance, and insurance. Wet leasing allows airlines to operate aircraft without the financial commitment of buying them, and to plug short-term gaps in their operation.
The Boeing 737-800 that has just joined the airline's fleet, on the other hand, has been leased on a dry lease basis. This means that Surinam Airways is responsible for crewing and maintaining the aircraft.
Maarten Visser via Wikimedia Commons"" data-modal-id="single-image-modal" data-modal-container-id="single-image-modal-container" data-img-caption="""">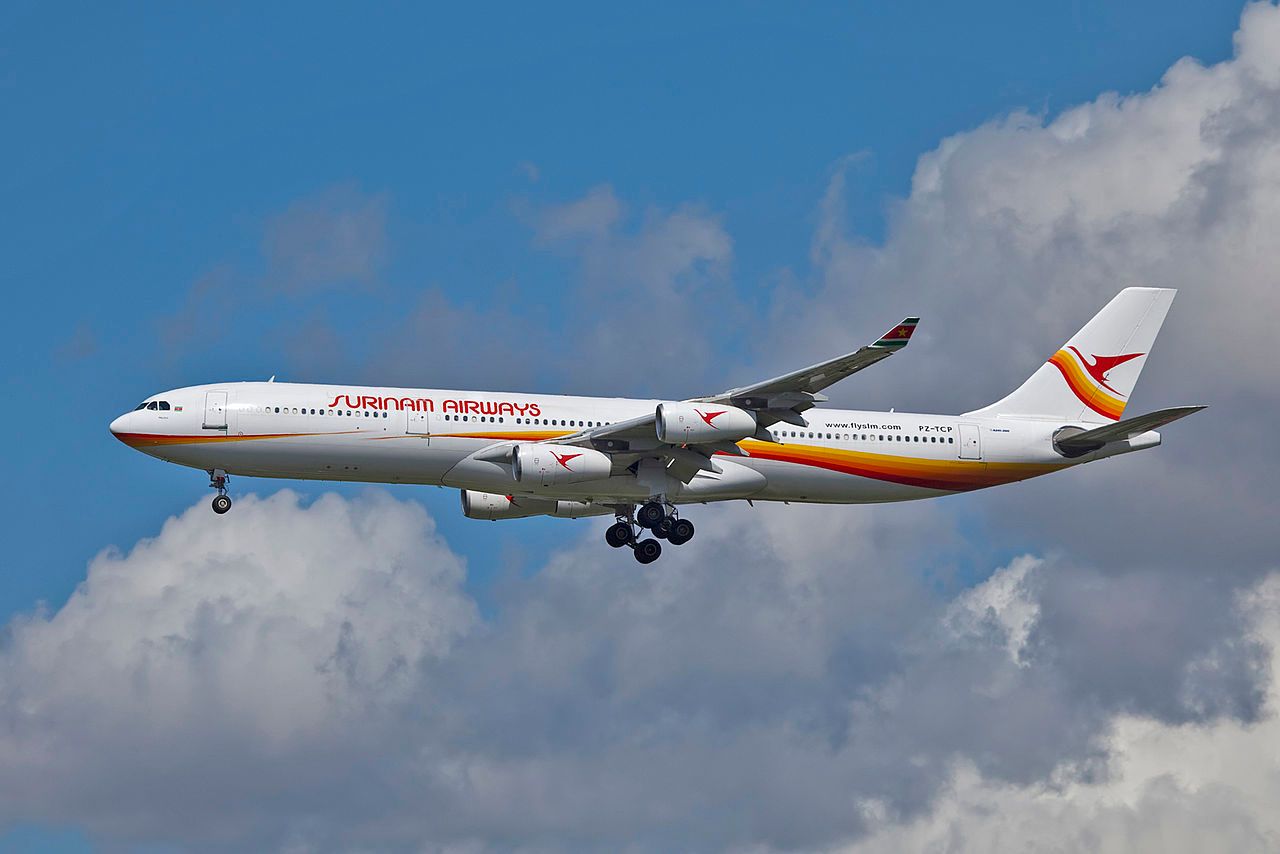 Competition in Paramaribo
The Boeing 737-800 will be based at Johan Adolf Pengel International Airport. The airport is also home to fellow Surinamese carrier Fly All Ways, which operates regional flights with a fleet of four aircraft – three Fokker 70s and one Airbus A320. The airline overlaps with Surinam Airways on only two of its routes – Curaçao and Georgetown.
Surinam Airways does, however, face competition from foreign carriers on the majority of its other routes too. These include KLM, which flies its Boeing 777-300ER daily to Amsterdam, and American Airlines, which operates daily flights to Miami with its Airbus A319 aircraft.
A turbulent history
Surinam Airways has been suffering financial problems for some time, with debts amounting to $75 million. After failing to pay the lessors, its previous aircraft – two Boeing 737-700 and one Boeing 777-200ER – were removed from the fleet, and the carrier was forced to wet lease aircraft and crew in order to remain operational.
In the past, the airline's fleet has included a variety of aircraft, such as the Boeing 747-300, Airbus A340-300, and the Boeing 737-300.
Aldo Bidini via Wikimedia Commons"" data-modal-id="single-image-modal" data-modal-container-id="single-image-modal-container" data-img-caption="""">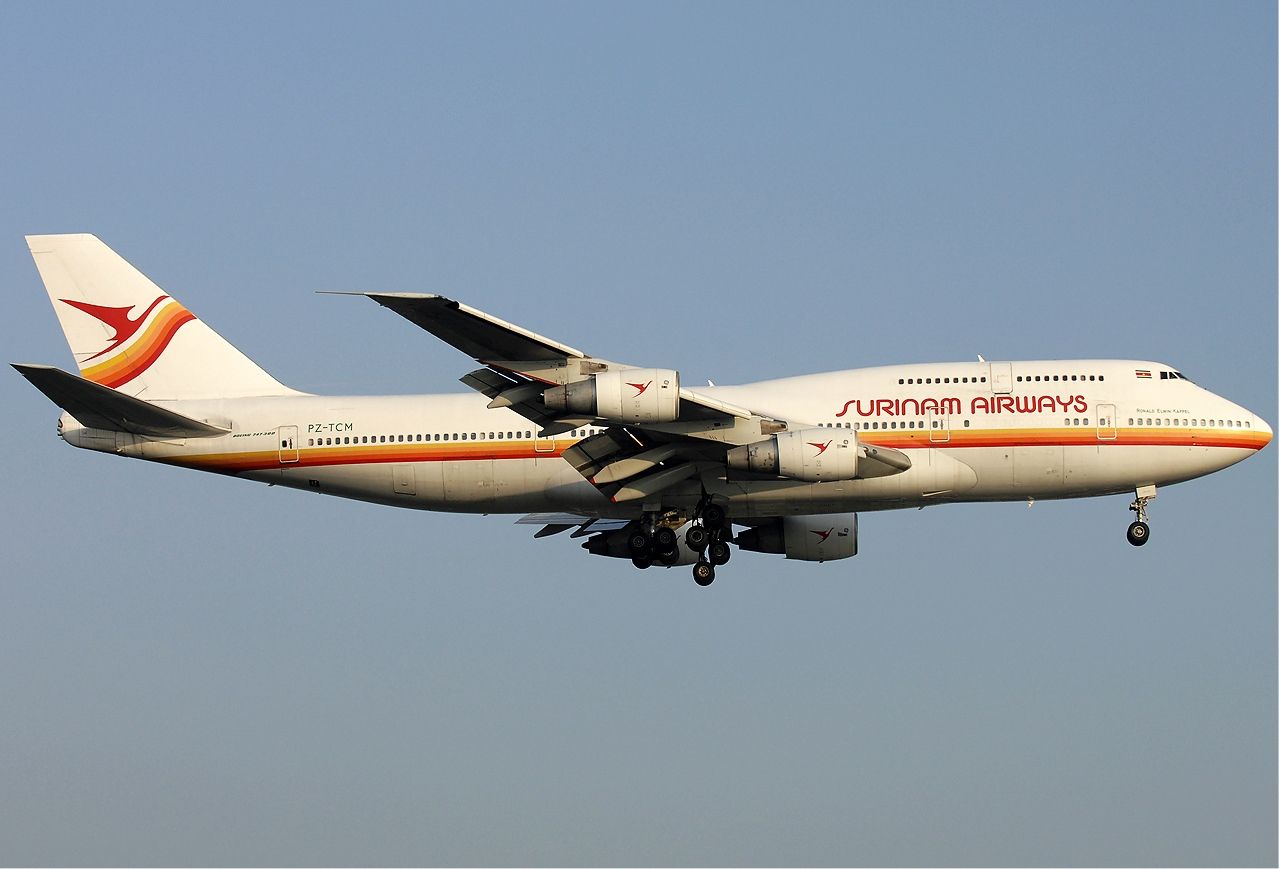 Financial difficulties caused by the pandemic have been exacerbated by recent internal disputes at Surinam Airways, including the ousting of the previous CEO this summer. It is now hoped that the arrival of the Boeing 737-800 will signal a return to greater financial and operational stability for the airline.
Have you flown on Surinam Airways? Which aircraft operated your flight? Share your experiences by commenting below.