Testing was done at Pratt & Whitney facilities in Quebec, and a demonstrator flight is planned for 2024.
American multinational aerospace and defense conglomerate Raytheon Technologies announced Tuesday it had successfully completed the first ground test of its new hybrid-electric engine. The powerplant will be mounted on a De Havilland Canada Dash 8 demonstrator aircraft, scheduled for its first test flight in 2024.
Fuel-burn and emission reduction of up to 30%
Like many other sustainability-related aviation propulsion projects, Raytheon's hybrid engine is the result of a broad collaboration between several stakeholders and experts in their specific areas. Testing of the powerplant was undertaken at Raytheon's subsidiary Pratt & Whitney's facilities in Quebec, Canada. The engine itself combines a regular P&W engine with a 1MW electric motor developed by another subsidiary – Collins Aerospace. Raytheon says it will reduce fuel burn and CO2 emissions by up to 30% compared to the most advanced regional turboprops flying today.
Jean Thomassin, executive director of new products and services at Pratt & Whitney Canada, commented on the milestone of the project,
"Hybrid-electric propulsion technology offers significant potential to optimize efficiency across a range of different aircraft applications, helping our industry meet its ambitious goal for achieving net zero CO2 emissions as we continue to expand our collaboration within Canada's aerospace ecosystem and beyond. With our ground test program now well underway, planned flight testing will enable us to accelerate the demonstration of this next-generation sustainable propulsion technology."
The 1MW powerplant will be mounted on a De Havilland Dash 8-100 turboprop aircraft, scheduled to perform its first test flight in 2024. The engine and its technology will allow for more efficient engine performance during the different phases of flight, such as take-off, climb and cruise.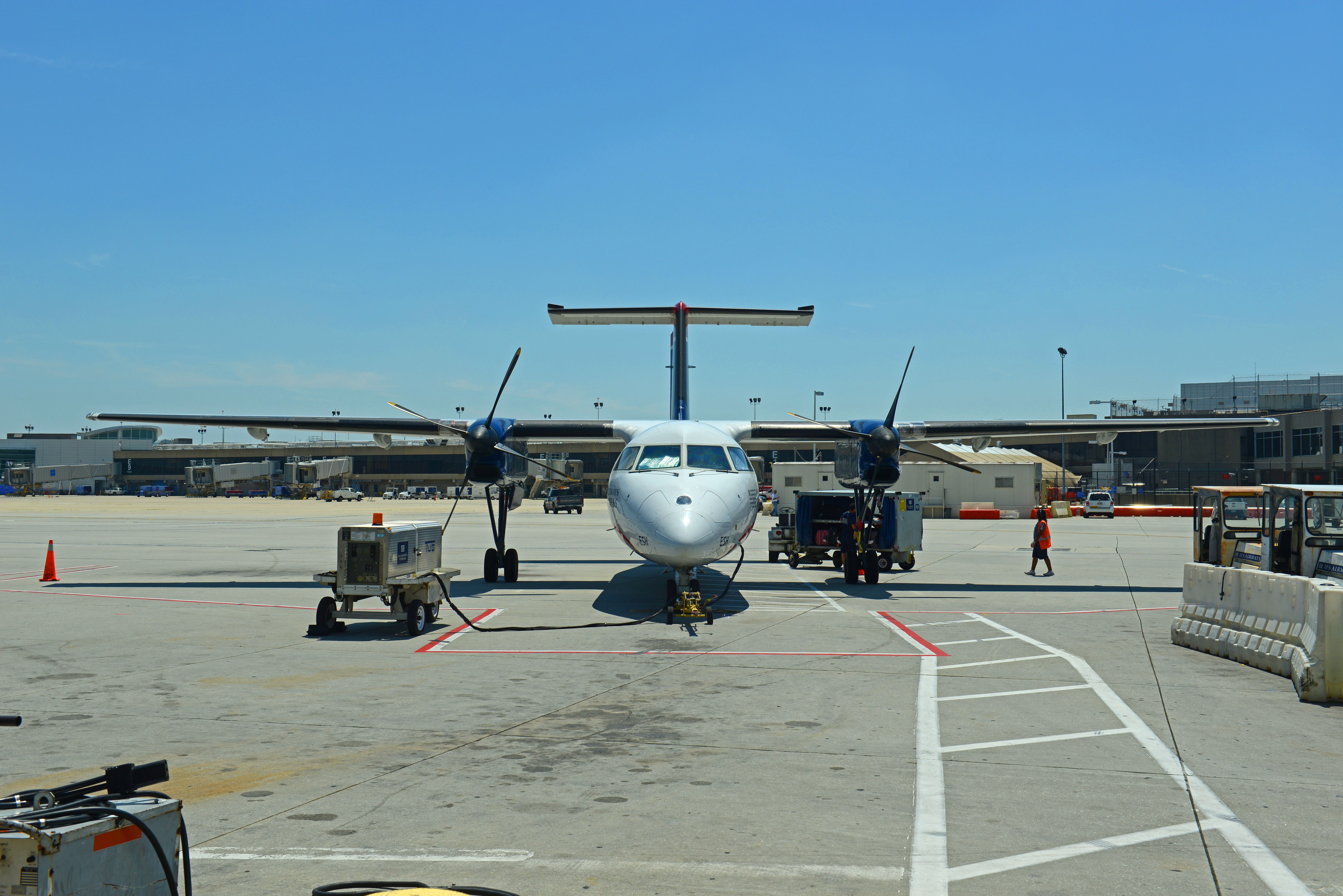 Photo: Shutterstock
Wide range of technological partners
Raytheon has selected Flight Test Centre of Excellence (FTCE) 3C to modify the Dash 8-100, as well as operate the aircraft, which will serve as a platform for future flight demonstrations.
John Maris, 3C president and chief test pilot for the project, commented on the confidence awarded to his company's expertise,
"3C has assembled a trusted Quebec team that includes Chrono Aviation, WAAS Aerospace, and Elisen & associés to integrate the hybrid-electric powertrain, battery system, and high voltage electrical harness into 3C's Dash 8 research aircraft. I am confident that 3C's extensive flight test experience and historical relationship with Transport Canada will complement Raytheon Technologies' outstanding team to safely demonstrate this important technological advance."
The project was launched in July 2021 and is backed by Canada's Strategic Innovation Fund as part of the government's Green Recovery Plan and an initiative known as "Aéronef pour la mobilité numérique et verte de demain (Green and Digital Aircraft of Tomorrow)."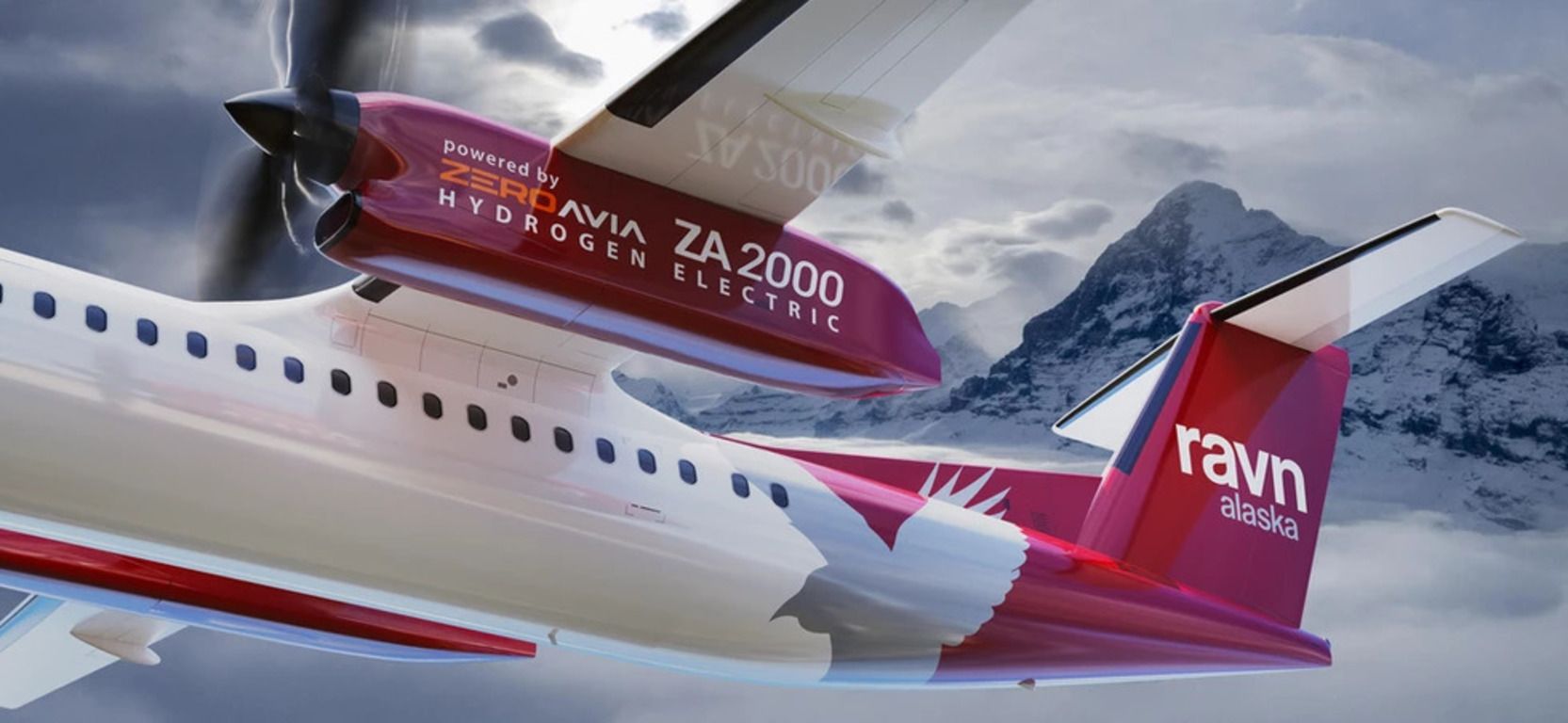 Photo: ZeroAvia
Dash 8 popular for new propulsion
Meanwhile, it is not the only low-emission propulsion system being readied to power De Havilland turboprop aircraft. The airframe manufacturer is also collaborating on a hydrogen-electric 2MW+ fuel cell powerplant from ZeroAvia, which will be mounted onto Dash 8-400 aircraft. According to a Memorandum of Understanding (MoU) signed between the two parties in December 2021, they will develop a line-fit and retrofit program for both new and in-service aircraft. Furthermore, De Havilland Canada will have options to purchase 50 ZeroAvia hydrogen-electric engines. ZeroAvia will also develop a demonstrator aircraft with the support of De Havilland.