Here is what's happening.
Turkish Airlines has announced its next European route from its Istanbul Airport hub: Katowice. It is the carrier's second destination in Poland, after Warsaw, with market access hindered by an air service agreement. It'll start a few months after KLM's first Katowice flight.
Katowice is well known in Poland as an industrial area and is the most highly urbanized part of the country. Some 13 million people live within a 62-mile (100km) radius of Katowice. That includes tourist-heavy Kraków, another city Turkish Airlines would like to serve, subject to future market access. Indeed, funnily enough, it mentioned Kraków and not Katowice as a target city, although not everything will be disclosed publicly.
Turkish Airlines: Istanbul-Katowice
The Star Alliance airline will launch the 787-mile (1,266km) route, highlighted in yellow on the map below, on March 3rd. It will initially run 5x weekly (no flights on Tuesdays and Sundays), before switching to 1x daily in July, in time for the absolute peak summer. It'll use the A320 throughout, a comparatively minimally used aircraft by the carrier to Europe. In fact, according to OAG data, it'll deploy the A330 (-200 and -300 combined) more often than the A320 next summer.
From July, Katowice's schedule will be as follows, with all times local:
Istanbul to Katowice: TK1267, 07:05-08:20 (Mondays, Wednesdays, Fridays, Sundays); TK1269, 16:55-18:10 (Tuesdays, Thursdays, Saturdays)
Katowice to Istanbul: TK1268, 09:10-12:30 (Mondays, Wednesdays, Fridays, Sundays); TK1270, 19:00-22:20 (Tuesdays, Thursdays, Saturdays)
Click here for Katowice-Istanbul flights.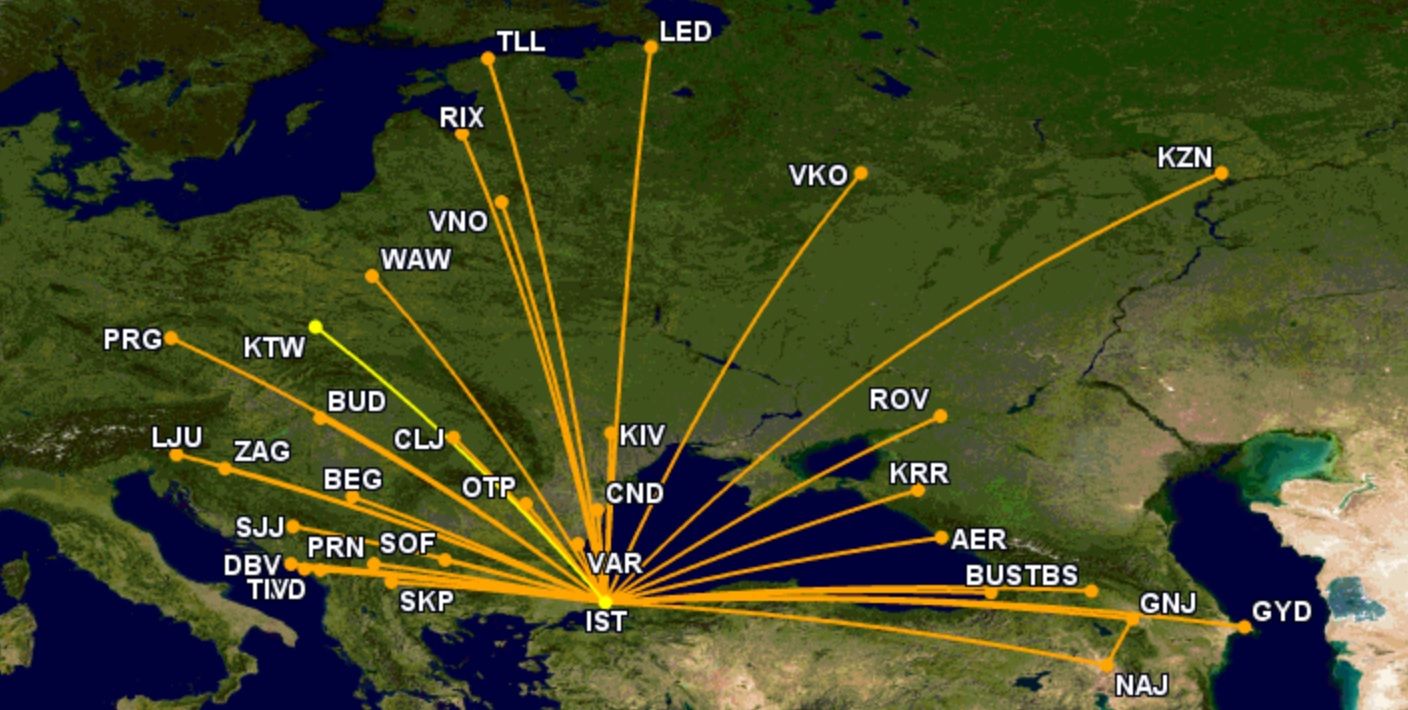 Image: GCMap.
Different days, different times
You'll see that the schedule varies depending on the day, a so-called split schedule. This enables Turkish Airlines to maximize two-way connectivity over its Istanbul hub by Katowice being fed by, and feeding, different waves of flights.
For example, passengers from across the Far East will generally be on the 07:05 departure to Katowice, while they'll primarily depart from Poland on the 16:55. The carrier's growing mid-afternoon wave of Far East flights will change that somewhat, now including Tokyo Narita.
Click here for Katowice-Bangkok flights.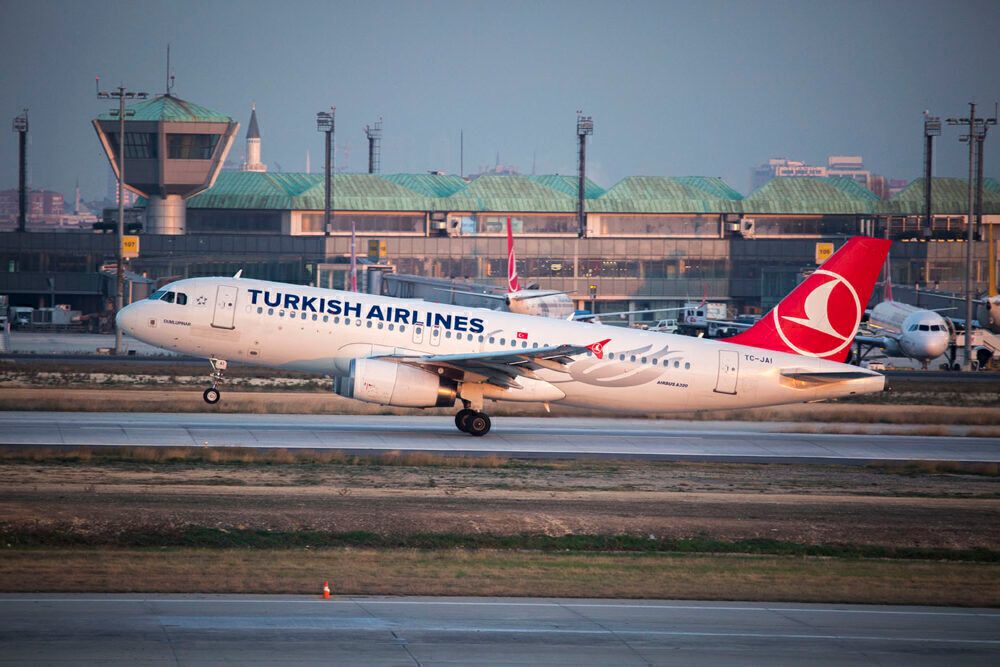 Photo: Turkish Airlines.
Second Polish route from Istanbul
Turkish Airlines has long served Warsaw from Istanbul, with Istanbul Airport ranking in the world's top 10 busiest airports of 2022 list in three different ways. So too does fellow Star Alliance member and codeshare partner LOT Polish. Next summer, Turkish Airlines itself will have a 1x daily Istanbul-Warsaw service, mainly using the A321 but at times also the A330-300. It rises to 3x daily if LOT is included. The Polish flag carrier will deploy the Embraer 195 but very occasionally the 737-800.
Click here for Warsaw-Istanbul flights.
The Polish capital is only Turkish Airlines' joint 24th most-served Central and Eastern European (CEE) and Caucasian next summer, according to OAG. It is jointly ranked by total summer flights with Tallinn, Cluj-Napoca, and Kazan, far lower than the many other capitals, such as Bucharest, Budapest, Sofia, and Prague. Of course, it changes if codeshare partner LOT is included, jumping to joint eighth.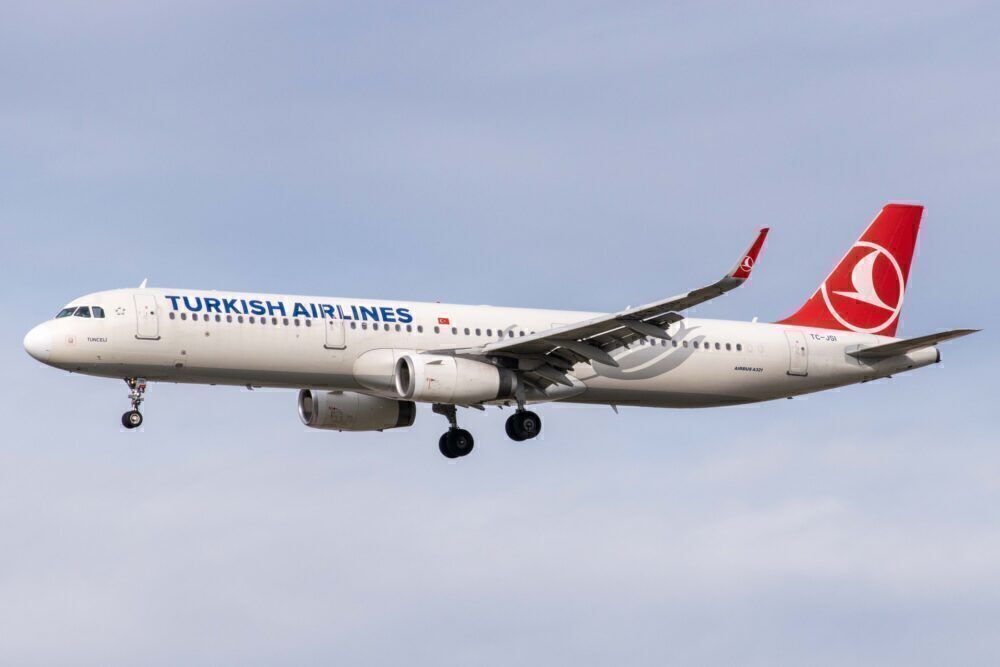 Photo: Tom Boon – Simple Flying.
Stay aware: Sign up for my weekly new routes newsletter.
As of December 22nd, Turkish Airlines' summer 2023 CEE and Caucasian network from Istanbul Airport involves 33 airports, now including Katowice. Istanbul to Baku and Moscow Vnukovo have the highest number of summer services (5x daily), followed by Tbilisi (4), Belgrade (3), Budapest (3), Bucharest (3), Sarajevo (3), Sofia (3), Prague (2 to 3) and Chișinău (2 to 3).