The five routes include Belgrade's top unserved European market.
Wizz Air has confirmed that a fourth A321 will be based in Belgrade next summer. The ULCC has served the Serbian capital since 2010 and opened as a base there in 2011. It has therefore grown relatively shallowly at the airport. The fourth aircraft means more routes (Berlin Brandenburg, Copenhagen, Lisbon, Milan Bergamo, and Zakynthos are coming) and higher frequencies on some existing airport pairs. It comes as Air Serbia adds numerous new routes from Belgrade and as Wizz Air's seventh aircraft arrived at its Sofia, Bulgaria, base.
Fourth aircraft, more new routes
The additional capacity means that the following Belgrade routes have been announced. The first will take off on July 31st, a long way away; much could happen between now and then. Some have relatively high frequencies for Wizz Air.
| Belgrade to… | Start date | Flights | Comments (competition is based on the week Wizz Air starts) | Find flights |
| --- | --- | --- | --- | --- |
| Berlin | July 31st | 4x weekly | It didn't serve Schönefeld, so Berlin is a new market for the ULCC. Will compete with Air Serbia (1x daily). easyJet exited the market in January 2022 | |
| Copenhagen | July 31st | 4x weekly | Will compete against Air Serbia (1x daily). Last had a lower fares airline in 2013 with Norwegian. Wizz's existing Malmö service seems to be continuing | |
| Lisbon | August 1st | 2x weekly | Unserved. See below. TAP last operated it in 2015. Wizz Air scheduled it for 2020/2021, but it's unclear whether it took off (pandemic) | |
| Milan Bergamo | September 26th | 5x weekly | Never been served. Of course, Milan Malpensa is by Air Serbia (9x weekly). Wizz Air previously scheduled Malpensa in 2020/2021, but again, unsure if it took off. Malpensa also had easyJet (until 2015), AlbaStar (until 2013), and Alitalia (until 2008). Crying out for more service | |
| Zakynthos | August 1st | 2x weekly | Air Serbia charter flights (frequency unknown). Never had scheduled flights from Belgrade | |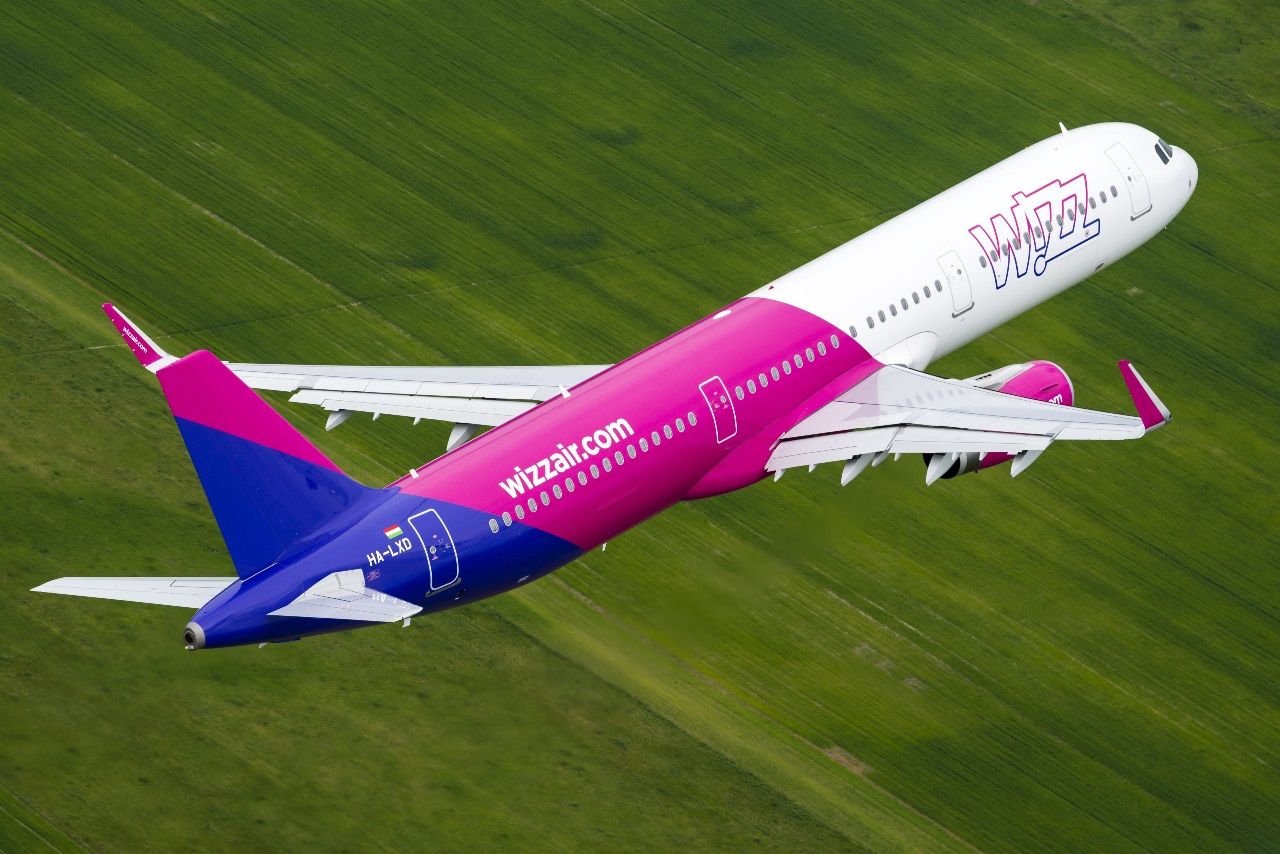 Photo: Wizz Air.
Stay aware: Sign up for my weekly new routes newsletter.
Booking data for 2019 reveals that Belgrade's largest unserved European markets were as follows. They're based on roundtrip passengers. For this purpose, I've excluded Turkey and the Caucasus. All but three of the top 10 are now served (or will be next year) – an impressive achievement:
Belgrade to Manchester, some 1,175 miles (1,891km) away, is now Belgrade's largest unserved market. Indeed, no UK airport north of London Luton has ever had non-stop Belgrade flights, perhaps due to a lack of Serbian diaspora. That'd be interesting to examine.
Will Wizz Air ever begin Belgrade-Liverpool or Air Serbia Manchester? Let us know what your thoughts are in the comment section.