This route opens a new market for tourism in the country after several years of planning.
Air Seychelles has operated its first flight of a new seasonal service between Kazakhstan and the Republic of Seychelles. Flight HM75 departed from Almaty on December 26 and arrived in Mahe the following morning. It is the first destination for Air Seychelles in Central Asia, and the route will operate twice-weekly until March 23.
First flight for Air Seychelles on this route
This is the first route between the two countries, as reported by Simple Flying in November, and follows several years of consideration to connect these destinations. An Air Seychelles A320neo was deployed on the inaugural service with 137 passengers. The aircraft is fitted out in a two-class configuration and equipped with 12 seats in business class and 156 in economy class. The flight was around 10 hours, with a one-hour technical stop in Abu Dhabi.
Acting Chief Executive Officer of Air Seychelles, Sandy Benoiton, is delighted to see the new route coming to fruition, stating,
"After studying Kazakhstan and the Central Asian region for many years, we're thrilled to be able to launch our initial service into Almaty on a seasonal basis."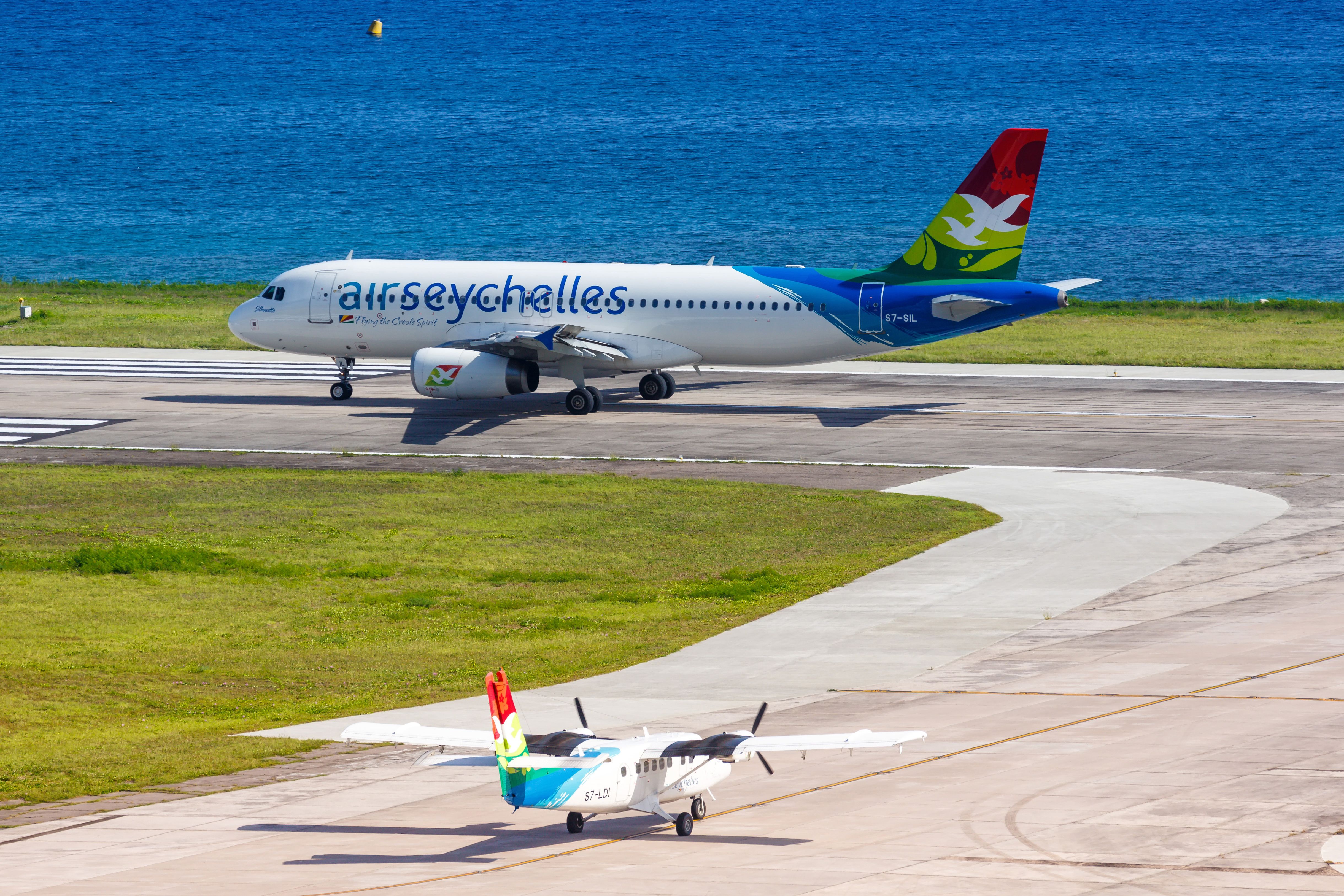 Photo: Shutterstock
Although the aircraft was not full for the first flight, there is significant demand, and it is anticipated to be a successful route. One reason for the flight not being full is the availability of rooms in the large hotels, as visitors from Kazakhstan tend to book the more prominent established brands. The transport minister from the Republic of Seychelles, Antony Derjacques, was also delighted to see the first flight, stating,
"We are thrilled to see Air Seychelles land its first flight from Kazakhstan, expanding its global reach and connecting Seychelles to the vibrant city of Almaty."
Bookings from January are healthy, but the minister aims to help promote the smaller hotels and guesthouses to exploit the market fully. In 2019 only around 500 visitors arrived from Kazakhstan, but with the new direct route operating and the promotion of all types of lodgings, this number is expected to rise significantly. Paul Lebon is the director general for destination planning and development, and he believes the Kazakhstani market complements the country's tourism objectives.
"The high-end segment will always have value for Seychelles. One of our core focuses at the tourism department is to look at how we can bring higher value, lower impact tourism to Seychelles. We are talking about sustainability which is really important for us. We think that this market, together with others around it in central Asia, will be really important for us."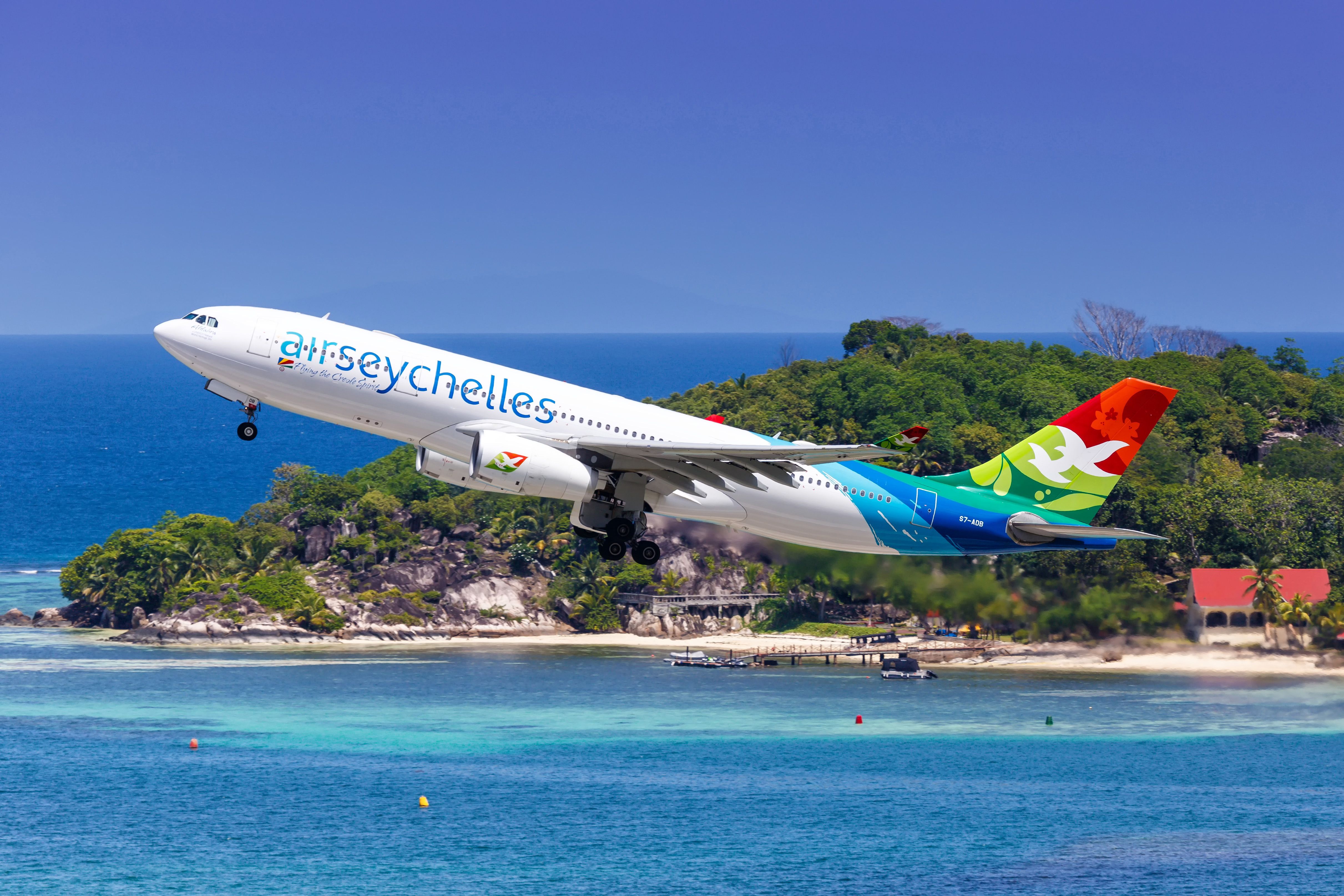 Photo: Shutterstock
Find the latest aviation news from Simple Flying here.
Kazakhstan is an emerging market for tourism
The Republic of Seychelles is targeting the Kazakh tourism market and believes it offers growth potential. Established markets are uncertain due to Europe's economic climate and Ukraine's conflict. Air Seychelles is seeking other markets to ensure a profitable and sustainable future, and the Kazakh market meets the criteria. The transport minister said,
"There is currently a war and recession in Europe and, as such, Seychelles needs to find an alternative market for tourism. We have chosen Kazakhstan, which is in central Asia. It borders other countries such as Uzbekistan and Russia. A lot of Russians and other nationals can now travel through this new Air Seychelles flight to Seychelles."
Air Seychelles is the flagship airline of the Republic of Seychelles and has been flying for over 45 years. It is wholly owned by the Government of Seychelles and has won numerous awards recently, including the title of Indian Ocean's Leading Airline at the World Travel Awards. The airline has a mandate from the government to be an economic enabler to increase tourism and trade, create jobs and promote the country.
Source: Seychelles News Agency