It joins flights from Istanbul Airport to Bari, Bologna, Catania, Milan, Naples, Rome, and Venice.
Aero Icarus via Wikimedia."" data-modal-id="single-image-modal" data-modal-container-id="single-image-modal-container" data-img-caption=""(This 737-800 is now with Anadolujet.)"">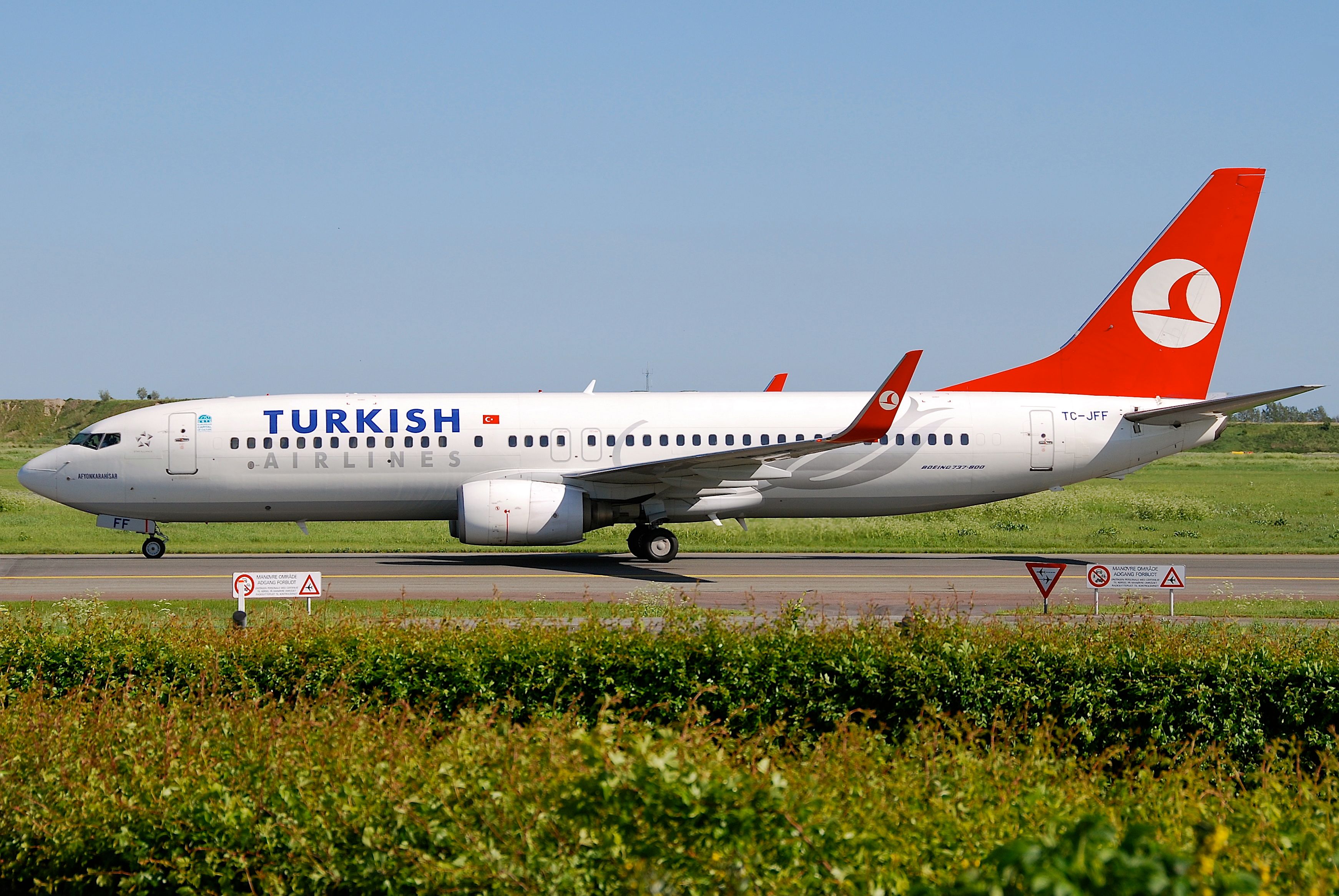 Turkish Airlines has revealed its next Europe route from its Istanbul Airport hub: Palermo, the capital of, and largest city on, the Italian island of Scilly. When added to the newly announced Katowice, Turkish Airlines will serve 85 airports across Europe on a passenger basis next summer, excluding those in Turkey, until the next is revealed.
Turkish Airlines to Palermo
Beginning on May 5th, the 860-mile (1,384km) Istanbul-Palermo airport pair will be served on Mondays, Wednesdays, Fridays, and Sundays. It is not a route for Turkish Airlines' smallest type: the A319. Instead, the 737-800 will be deployed. It is scheduled as follows, with all times local:
Istanbul to Palermo: TK1373, 06:55-08:30 (2h 30m block time), Mondays and Fridays
Istanbul to Palermo: TK1375, 16:45-18:20 (2h 35m), Wednesdays and Sundays
Palermo to Istanbul: TK1374, 09:30-13:05 (2h 35m), Mondays and Fridays
Palermo to Istanbul: TK1376, 19:20-22:55 (2h 35m), Wednesdays and Sundays
Click here for Palermo-Istanbul flights.
According to booking data, Palermo had approximately 60,000 roundtrip passengers to Turkey, Asia, the Middle East, and East and Southern Africa in 2019. Palermo-Tel Aviv was the largest market, followed by Tokyo Narita, Wenzhou (really), Bangkok, Istanbul, Seoul, Hong Kong, Beirut, Beijing, and Singapore. Only Wenzhou isn't served by Turkish Airlines itself.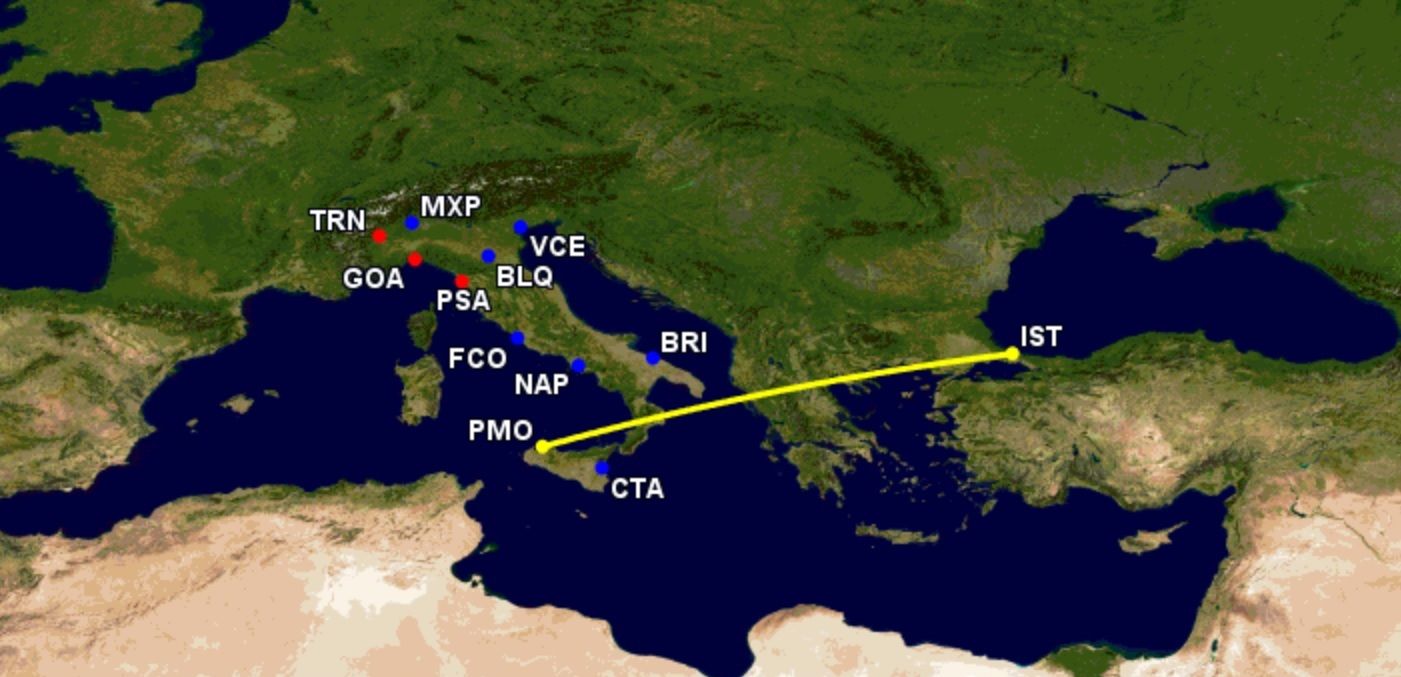 Image: GCMap.
Stay aware: Sign up for my weekly new routes newsletter.
You'll see that the schedule varies depending on the day, a so-called split schedule. This is quite common for hub-and-spoke carriers like Turkish Airlines. This enables it to maximize two-way connections over its Istanbul hub by Palermo being fed by and feeding different waves of flights. In essence, passengers can reach more places more often, driving route traffic, revenue, and competitiveness.
The addition of Palermo means that Turkish Airlines will serve eight Italian airports from Istanbul Airport next summer. (Nine if AnadoluJet from Sabiha Gökçen is included.) Only Germany will see more Turkish Airlines routes from (11). Its Italian network is summarized below, organized by flights in the middle of July as of December 30th:
Examining Turkish Airlines' Italy network since 2004 using OAG data indicates three previously served routes: Genoa (2011-2016), Pisa (2014-2019), and Turin (2011-2018).
Might Genoa, Pisa, or Turin return? Or might the increasingly popular Florence, despite its short runway, materialize? Let us know your thoughts in the comments.