Singapore remains cautious about increasing flight frequencies to China amid the large wave of COVID infections. However, for the time being, Singapore has stated that there will be no change to its rules regarding allowing travelers from China in. The news comes shortly after China announced to lift of its travel restrictions for international arrivals.
Monitoring the situation
While the announcement that China would be easing its zero-COVID policy was welcomed by airlines and travelers, many countries around the world have imposed travel restrictions on Chinese arrivals due to a surge of infections in the country.
Singapore, on the other hand, did not announce news about altering its rules regarding allowing passengers from China in. However, the country emphasized that it will remain cautious about increasing its flight capacity to China and will closely monitor the global COVID situation worldwide.
In a press statement dated December 30, 2022, Singapore's Ministry of Health (MOH) said,
"As air travel with China is progressively restored, we will take a cautious approach towards increasing seat capacity, taking into account the overall public health assessment."
The Ministry also acknowledged that China, currently facing a surge in COVID cases, is "of particular concern" and distinguished two "specific concerns", including the potential development of new COVID variants and the possible strain on hospitals due to arriving infected travelers.
However, it added that Singapore will put back border controls in place as needed, based on the public health situation.
The Ministry of Health stated,
"We are watching the situation closely, including both upstream developments and the loading on our own healthcare system. We stand ready to reinstate border health measures for selected countries if warranted by the public health situation."
The MOH has reported that, currently, the country's airport is receiving between 700 and 1,000 arrivals from China each day, which equates to 1-1.5% of the total daily arrivals by air. The majority of these travelers are Singaporean citizens and long-term pass holders coming back to the country.
A growing list of countries imposing restrictions on Chinese arrivals
Many countries have already imposed travel restrictions on arrivals from China, and the list appears to be growing.
Italy became the first European country to impose restrictions on flights originating from China, requiring antigen swab and sequencing tests for all arrivals. The news came shortly after two flights from China had arrived, with nearly half of the passengers testing positive for the virus.
According to a report by BBC dated December 31, 2022, the UK became the latest country to require a negative test for COVID from passengers arriving from China.
Other countries requiring COVID testing from passengers arriving from China include the United States, India, Taiwan, Japan, South Korea, Israel, Spain, France, and Malaysia. Given that this situation is still evolving, a number of countries have yet to declare their position.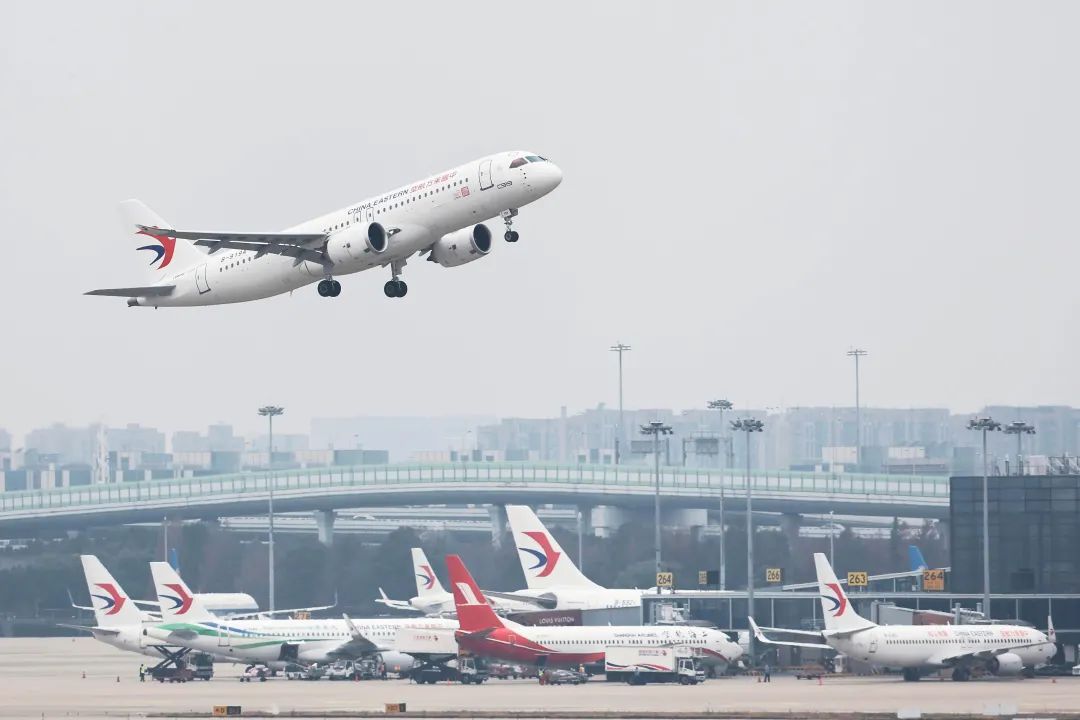 Photo: China Eastern
China was considered to be one of the strictest places in the world in terms of quarantine requirements and travel restrictions. As part of the country's strict zero-COVID policy, millions of people in China have been placed under lockdown.
China announced on December 7, 2022, that it would be lifting its zero-COVID restrictions following mass protests across the country.
Although a lot of countries have adopted the 'living with the virus' approach, the surge of infections in China remains a major worry. With a population of 1.4 billion, the emergence of COVID variants could bring the world back to 2020.
Source: The Star