2019 through 2021 was a fairly challenging time for Boeing. The US manufacturer suffered immense reputational damage due to the 737 MAX crisis. Indeed, in many ways, the firm is still dealing with the consequences of this narrowbody program in the form of added regulator scrutiny. However, 2022 seemed to be a turning point for the company. Not only did it see numerous large aircraft orders, but it also managed to get the green light to resume 787 Dreamliner production. With these major achievements still somewhat fresh, can Boeing keep the momentum going? And what major bridges will it need to cross this coming year?
What did we get right and wrong about 2022?
First, it's worth taking a quick look back at our predictions for 2022. The article from last year suggested that 2022 would be Boeing's comeback year. This was more or less accurate, particularly with the resumption of 787 deliveries and the amassing of several large aircraft orders. Additionally, deliveries of the 737 MAX comprised much of Boeing's output, and were a major part of its revenue from commercial customers. With millions of safe flight hours now accumulated, the type has regained its reputation as being a safe aircraft upon which commercial airlines (and their passengers) can rely on.
With Airbus launching an A350 freighter program, we also knew that Boeing was likely to officially challenge its European rival on this front, with rumors and discussions building throughout late 2021. This indeed turned out to be the case, with Boeing announcing the launch of its 777X freighter program at the end of January 2022.
We did, however, get some things wrong. Firstly, the 737 MAX was not re-certified in China, despite test aircraft flying across the Pacific to be scrutinized by Chinese regulators. There even seemed to be a small glimmer of hope when China Southern scheduled the type for commercial service at the end of October. Unfortunately, these flights were scrapped, and the type remains ineligible for commercial service in Chinese airspace. We were also wrong about 737 MAX 7 certification, which Boeing was aiming to complete before the end of 2022.
It's also worth noting that our hopes for a new aircraft program announcement for an "NMA/new midsized aircraft" or "797" never materialized. This was always a long shot, given the more pressing matters that the company needed to resolve. The company has indeed gone a step further on this topic, ruling out any new midsized aircraft program until 2035.
So with this in mind, we already have a good idea of what to expect in 2023. Nonetheless, let's look at everything in a little more detail.
737 MAX 7 certification
First on the list will need to be certification of the Boeing 737 MAX 7, the smallest variant in the 737 MAX family. This milestone was supposed to have taken place in 2022 but never happened. In fact, not only was the MAX 7 supposed to be certified in 2022, but Boeing was also planning the first delivery of the variant as well.
While Boeing's aircraft order data doesn't break down quantities for the three different 737 MAX variants, we do know that Southwest Airlines continues to be the largest customer for this shorter model. ch-aviation.com data indicates that the airline has 239 -7s on order. The only other significant customer for the -7 is US low-cost airline Allegiant, which is expecting 30.
So, if all goes well, MAX 7 certification will take place sometime in the first half of 2023, with an entry into service taking place shortly after (hopefully within the same year).
Photo: Southwest Airlines
The recent granting of waivers to allow Boeing to certify the MAX 7 and MAX 10 with identical cockpits as their MAX 8 and 9 counterparts gives the company a great deal more certainty in certification timelines. While this will ensure cockpit commonality in the short term, Boeing is still required to eventually upgrade the 737 MAX 7 aircraft and retrofit the existing fleet of 737 MAX 8 and MAX 9. However, the recent government waiver means that Boeing has more time to implement the change. In fact, it is only after successfully certifying the 737 MAX 10, that Boeing will have three years to retrofit all jets with the required upgrades. The regulatory authorities in Europe (EASA) and Canada (Transport Canada) intend to implement the same certification mandate as the FAA.
737 MAX 10 and 777X certification work will continue
Unfortunately, 2023 isn't likely to be a headline year for the 737 MAX 10 – and most certainly not for the 777X. The news of 2022 indicates that both of these programs have faced setbacks resulting in later certification dates.
Things do seem to have a natural order to them, with MAX 7 certification taking place first and MAX 10 certification following. But, according to American Machinist, Boeing Commercial Airplanes CEO Stan Deal estimates that the 737 MAX 10 will not be certified until late 2023 or early 2024. Given the tendency for planemakers to deliver on the later end of their estimates, we don't have high hopes for MAX 10 certification in 2023 – even if it's later in the year. We'd love to be proven wrong, however!
As for the 777X, the most recent news from April 2022 pegged the first 777X deliveries to take place in 2025. In the coming year, the best news that we can hope for is perhaps no news at all. Indeed, if we hear nothing, then it's a good sign that timelines haven't slipped further for the firm's flagship widebody.
More aircraft orders?
2023 might be a difficult year for Boeing to top in terms of aircraft orders. After all, the US planemaker secured a number of major deals, including Delta Air Lines ordering 100 MAX 10s and United signing on for a firm 100 787 Dreamliners.
When you stop to think about the state of the industry and the recent orders placed around the world, it might actually be difficult to think of any major airlines poised to place a major order for a significant future fleet renewal. It's worth noting that in 2022, and likely for years to come, Russian airlines can be firmly ruled out as potential customers. However, there is one big outstanding customer that comes to mind: Air India. In fact, there is an expectation that the airline will order nearly 200 737 MAX aircraft for its budget subsidiary, Air India Express.
With the 737 MAX continuing to rebuild its reputation and the 787 being delivered to customers once again, airlines will undoubtedly be feeling more confident in Boeing's ability to deliver on its two main commercial passenger products.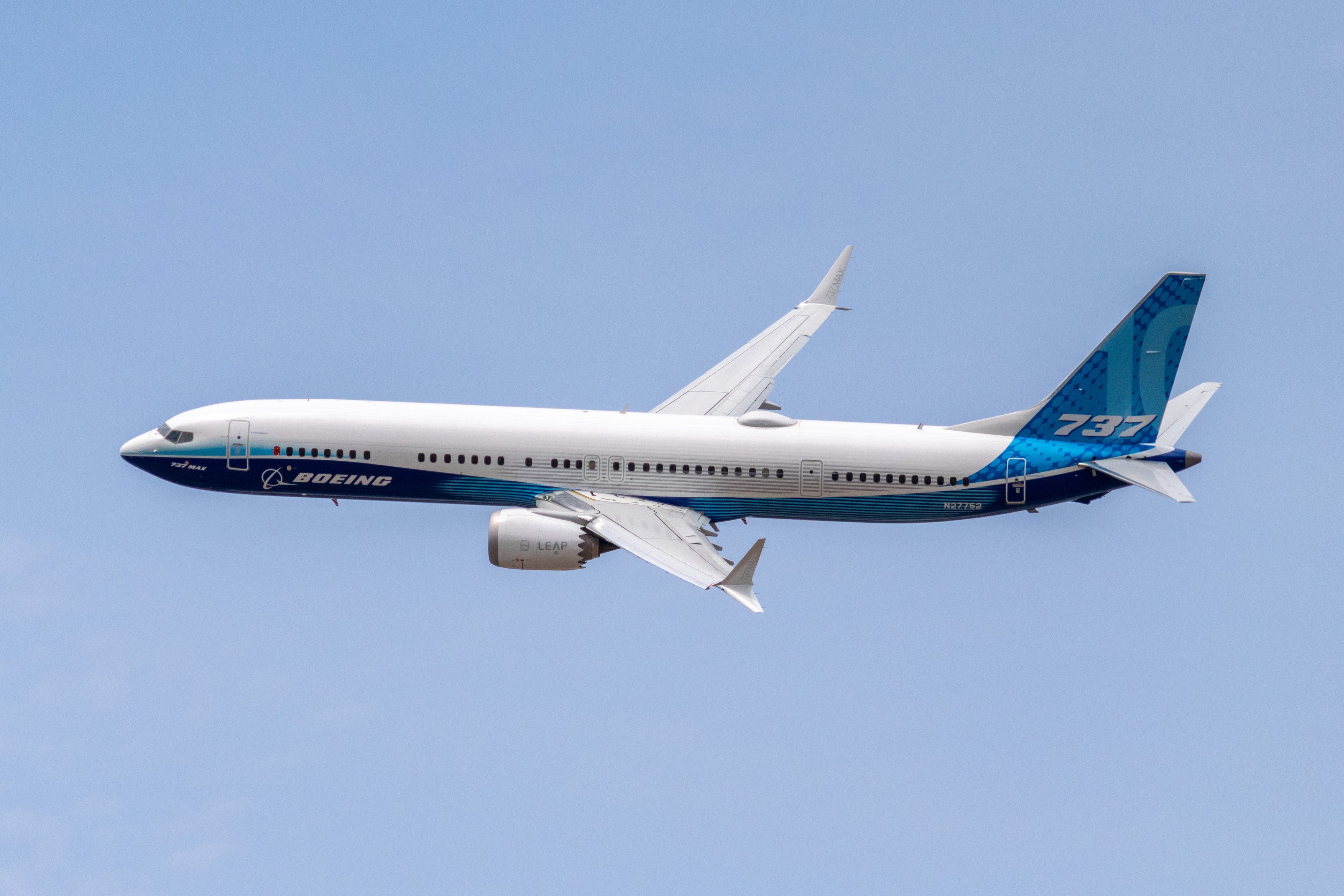 Photo: Tom Boon | Simple Flying
Deliveries will depend on a healthy supply chain
On the deliveries side, CNBC reporting in November indicated that Boeing was aiming to produce between 400 and 450 737 MAX aircraft in 2023 up from about 375 planes in 2022. With the company's growing backlog of aircraft orders, it will certainly need to ensure a well-paced rate of output to keep customers happy.
Reaching out to Boeing, a company spokesperson pointed me to comments made during a November conference for investors. One goal mentioned for the coming year was a "continued effort towards supply chain and production stability to ensure predictability for customers." Unsurprisingly, this is an extremely important point of focus – not only for Boeing but for many manufacturers around the world. Indeed, while pandemic-related travel restrictions are mostly a thing of the past, supply chain issues continue to persist – and these issues may just hamper the company's plans to deliver more aircraft on a consistent and predictable timeline.
A key part of the world to keep an eye on in this respect is China, with COVID currently taking a heavy toll across the country and its hospitals. Yes, Boeing assembles its 737s in Renton, and its 787s in North Charleston, in the United States. But, in case you were unaware, Boeing aircraft are also comprised of various components manufactured in China, and could thus be impacted by any factory shutdowns or large-scale lockdowns. When it comes to the 737 specifically, 737.org.uk notes that the following components are manufactured in China:
Fwd entry door & Overwing exits (Chengdu Aircraft)
Wing-to-body fairing panels and tail cone – (BHA Aero Composite Parts Co. Ltd.)
Tail section (aluminum extrusions) (Alcoa / Shanghai Aircraft Manufacturing)
It's a somewhat similar scenario for the 787 Dreamliner, which has components like the rudder built in China.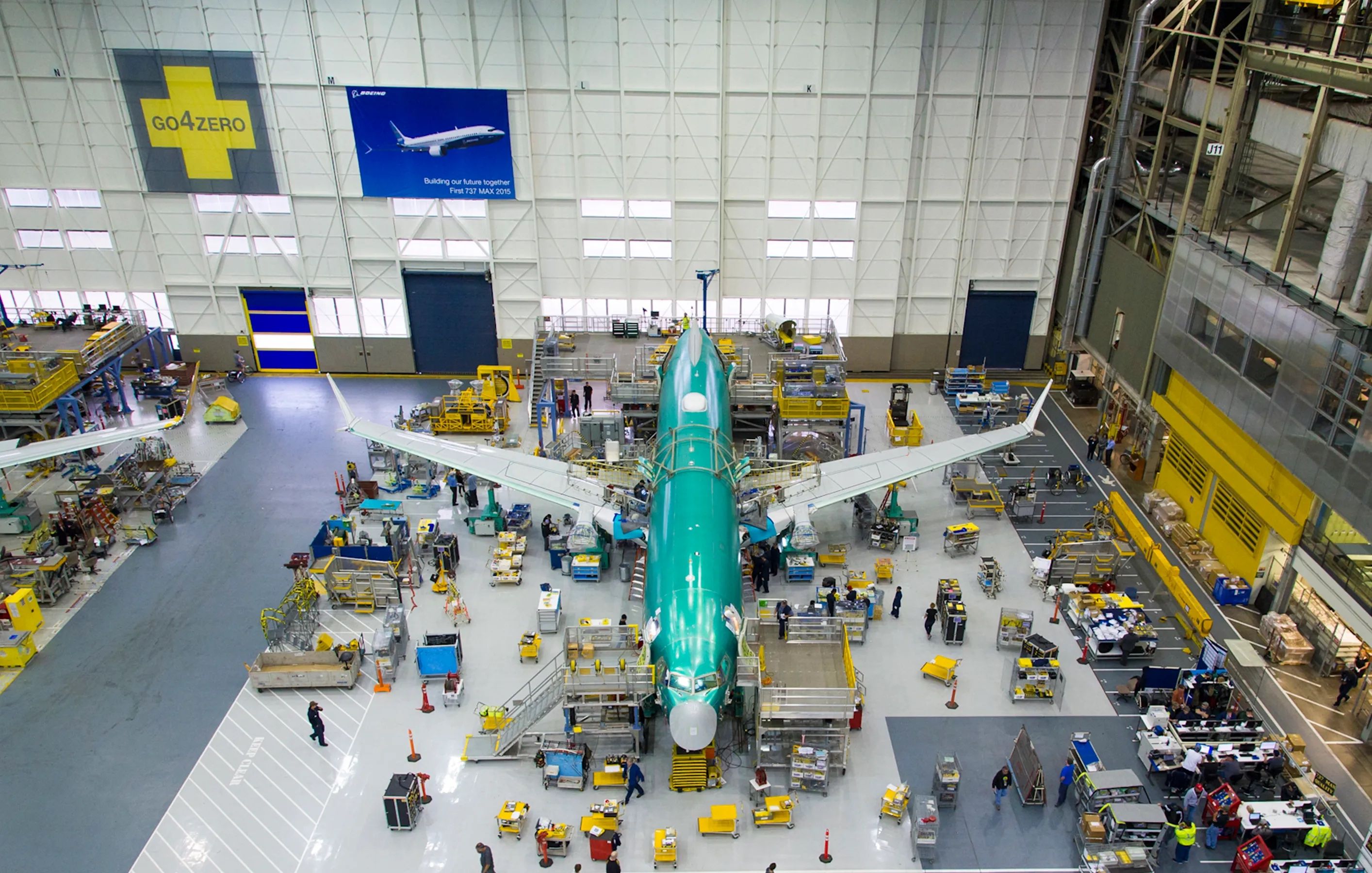 Photo: Boeing
Old aircraft and new aircraft
While the last Boeing 747 to be produced rolled off the assembly line in December 2022, the aircraft is actually yet to be delivered to customer Atlas Air.
In recent weeks, the aircraft has undertaken its first few test flights and is actually slated for delivery in February 2023. No doubt this will be a huge moment for Boeing as it firmly and definitively concludes its 747 chapter and over 50 years of delivering the distinctly humped four-engined behemoth. As Stanley Deal said in November, Boeing clearly sees the 777X as the successor to the 747 as a flagship, high-capacity jet.
"Everybody remembers the Queen of the Skies, the 747. I would submit to you this is the next queen of the skies, the 777, which stands in a category of its own, will replace the four-engined aircraft, the 747 and the A380."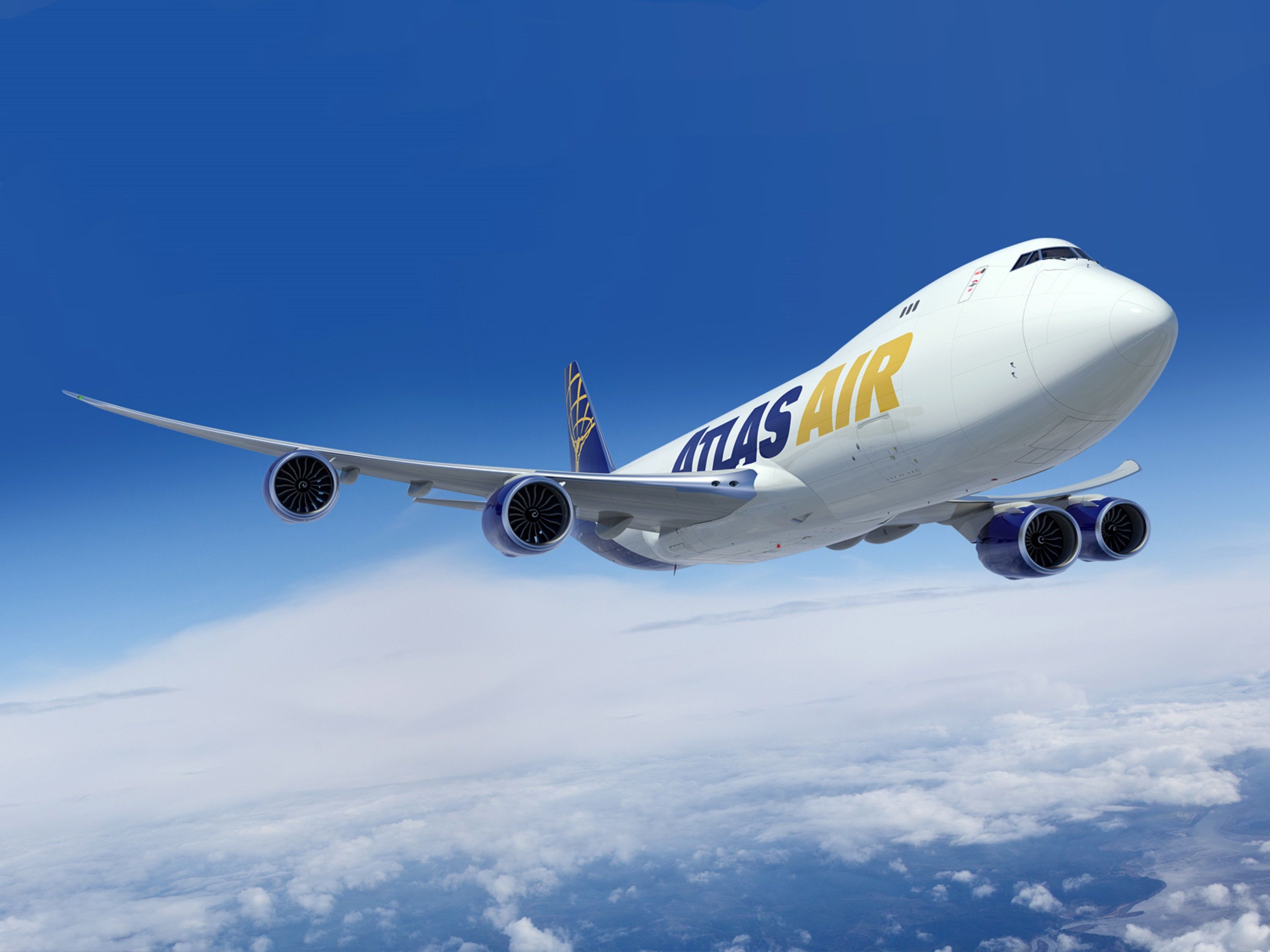 Photo: Atlas Air
Demonstrating this transition from one "queen" to another, as the 747 program is put to rest, the airline will continue to develop its 777X freighter, which is expected to enter service in 2027. And while there won't be any NMA news in 2023, we are expecting a new 787 variant to be announced. Indeed, at Boeing's November investor's conference, Stan Deal was quoted as saying:
"We will introduce an enhanced gross weight version of the 787 in the near future, adding more capability to an already superior product in the middle of the widebody market."
The name of this exact 787 variant is yet to be announced, but Boeing's historical naming patterns give us a hint to what a heavier 787 could be named – just look at the 767-300ER, 737-900ER, and 777-300ER. If we combine this pattern with the known range limitations of the 787-10, then there's a chance we could see something like a "787-10ER" – a heavier -10 variant capable of carrying more fuel for an increased range.
Slow and steady
To sum things up, we see 2023 being a year that will consist mostly of steady progress for Boeing as it works hard to certify various aircraft variants. The MAX 7 will be the primary achievement for Boeing this year so that entry-into-service can commence, and full-scale production can begin. And while we'd love to also see the MAX 10 get the regulatory stamp of approval, we wouldn't be surprised if this didn't take place until 2024.
On the widebody side, we can only hope that the 777X program isn't further delayed. Based on recent news, the program's progress (or lack of progress) might be further outside its control, as GE and its GE9X engine had reportedly been facing issues near the end of 2022. The announcement of a new 787 variant will also generate some excitement – and will likely be much-welcomed news for airlines like United, as the carrier has plans to significantly expand its Dreamliner fleet.
Perhaps news of a new Dreamliner variant will take place at a major air show like Paris or Dubai. These air shows also hold high expectations for being the sites where significant aircraft orders are announced.
So what do you think we can expect from Boeing in 2023? Is there anything you think we missed? Share your thoughts by leaving a comment.
Sources: ch-aviation.com, American Machinist, CNBC
Stock Code:

BA

Date Founded:

1916-07-15

CEO:

Dave Calhoun

Headquarters Location:

Chicago, USA

Key Product Lines:

Boeing 737, Boeing 747, Boeing 757, Boeing 767, Boeing 777, Boeing 787

Business Type:

Planemaker