It'll be Taipei's only A380 service.
Korean Air has revealed that it'll deploy the A380 between Seoul Incheon and Taipei in February and March. That's based on its latest schedule filing, and it is now bookable. It previously used the double-decker on the 907-mile (1,460km) route until February 2020, so the return comes after three years. It'll be Taiwan's only A380 service in the period.
What's happening?
On February 1st, Korean Air will reintroduce the A380 between Seoul and Taipei. It'll run until March 25th, the day before Korean Air switches to summer schedules like other carriers in the Northern Hemisphere. Korean Air has only a 1x daily flight on the route, and the A380 will operate exclusively during this period. According to Cirium data, Korean Air last deployed the A380 1x daily to Taipei in March 2019, after which it was a few times a week.
The schedule is as follows, with all times local:
Seoul to Taipei: KE185, 09:00-11:00 (3h block time)
Taipei to Seoul: KE186, 12:25-15:50 (2h 25m)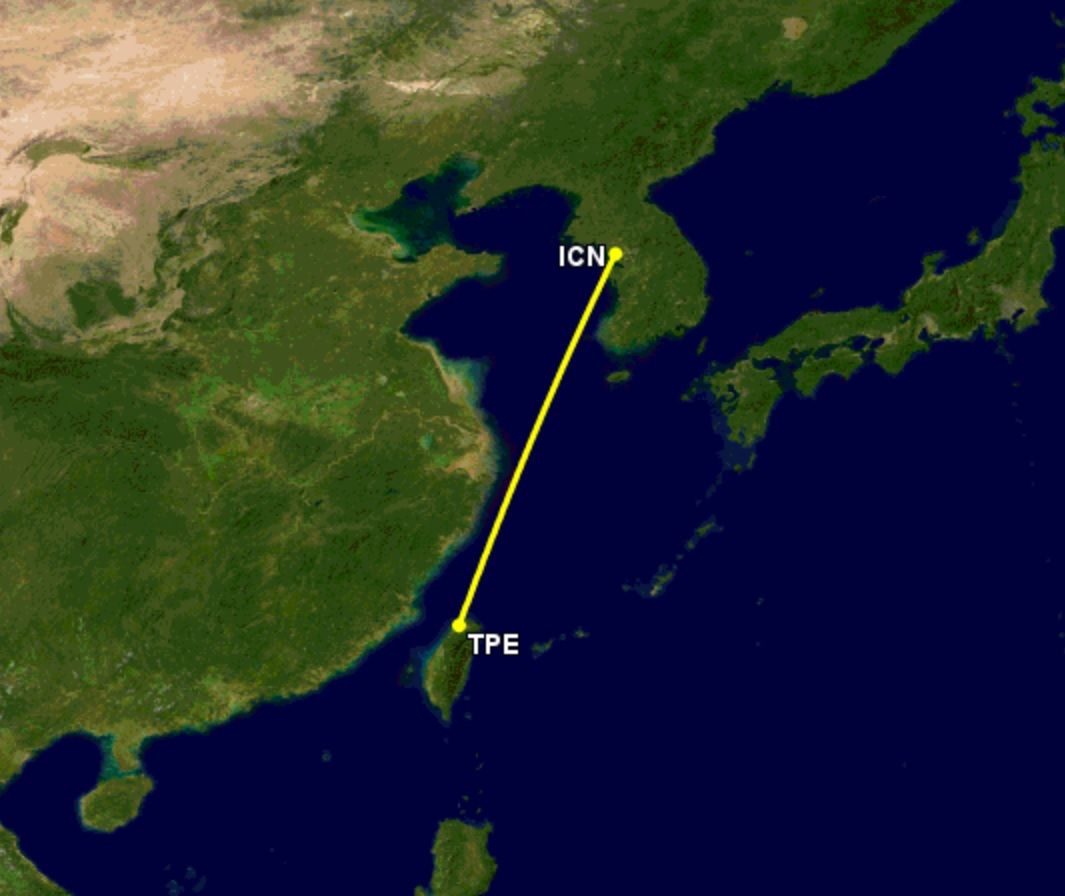 Image: GCMap.
Stay aware: Sign up for my weekly new routes newsletter.
Korean Air's A380s have 407 seats: 12 in first, 94 in business (Prestige Class, as the carrier calls it), and 301 in economy. Cirium schedules show it'll primarily replace the 284-seat A330-300 in February and March. These have 24 seats in business and 260 in economy.
This change in equipment means that Korean Air will have 43% more seats to sell on most days. First-class returns, there are 292% more business seats (+70), and 16% more in economy (+41).
More exciting and dramatic, though, is that the A380 will also replace the 737-800. According to Cirium data, Korean Air had scheduled the 737-800 to operate on Mondays between February 1st and March 25th. These have 138 seats: 12 in business and 126 in economy. Changing to the A380 means nearly three times as many seats to sell on Mondays, up by a whopping 263.
Examining schedules for February 1st to March 25th reveals that Seoul-Taipei will be the world's shortest A380 route, as shown below. Note that the second shortest is, of course, part of a Dubai-Bangkok-Hong Kong and vice-versa routing, with Bangkok-Hong Kong-Bangkok fully bookable on a fifth freedom basis.
Which of the above routes have you flown the A380? Let us know in the comments.