A Jetstar Japan Airbus A320 aircraft performed an emergency landing due to a reported bomb threat onboard.
An Airbus A320 aircraft operated by the low-cost carrier Jetstar Japan made an emergency landing at Chubu Centrair International Airport (NGO) in central Japan following an alleged bomb threat, according to a report by Japanese broadcaster NHK.
No explosives found
On January 7, 2023, a Jetstar Japan flight GK501 departed from Tokyo Narita International Airport (NRT) for Fukuoka Airport (FUK), with an estimated flight time of just two hours, according to Flightradar24.com data.
However, approximately thirty minutes into the flight, the airline's Airbus A320-200 aircraft, registered as JA14JJ, was forced to divert to NGO airport in central Japan, where passengers were evacuated. There were 136 passengers and six crew members onboard.
Flightradar24.com"" data-modal-id="single-image-modal" data-modal-container-id="single-image-modal-container" data-img-caption="""">
Shortly after the aircraft took off, NRT airport staff was informed by a person speaking in English that he had placed a 100-kilogram bomb in the cargo area of a Jetstar Japan Airbus A320 aircraft, according to the local broadcaster.
In a statement to Simple Flying, Jetstar said,
"A Jetstar Japan flight traveling from Tokyo (Narita) to Fukuoka diverted to Chubu Airport, landing normally at 7:41am local time today after a potential security incident. Out of an abundance of caution, passengers disembarked via emergency slides. We know this would have been distressing for passengers, and thank them for their cooperation."
"Our teams are supporting them and working on getting them on their way as quickly as possible. Jetstar Japan is also working closely with Chubu Airport and local authorities to investigate the situation."
Five passengers with minor injuries
After searching the cabin and luggage, no explosives or other potentially harmful items were found. Footage circulating on multiple social media accounts has shown passengers disembarking the aircraft via emergency slides in the middle of the runway.
According to a report by Reuters, five passengers sustained minor injuries while evacuating from the plane.
Due to the incident, the airport closed its runway, leading to a significant disruption in operations. Nevertheless, the runway was reopened after several hours, though delays are still expected, NGO airport said in a statement.
About Jetstar Japan
Launched in 2012, Jetstar Japan is a low-cost carrier based in Tokyo Narita International Airport (NRT). The airline serves an extensive route network across the Asia-Pacific region using a fleet of Airbus A320 family aircraft.
According to ch-aviation data, the airline currently has 22 aircraft in its fleet, including 19 Airbus A320-200s and three Airbus A321-200 aircraft.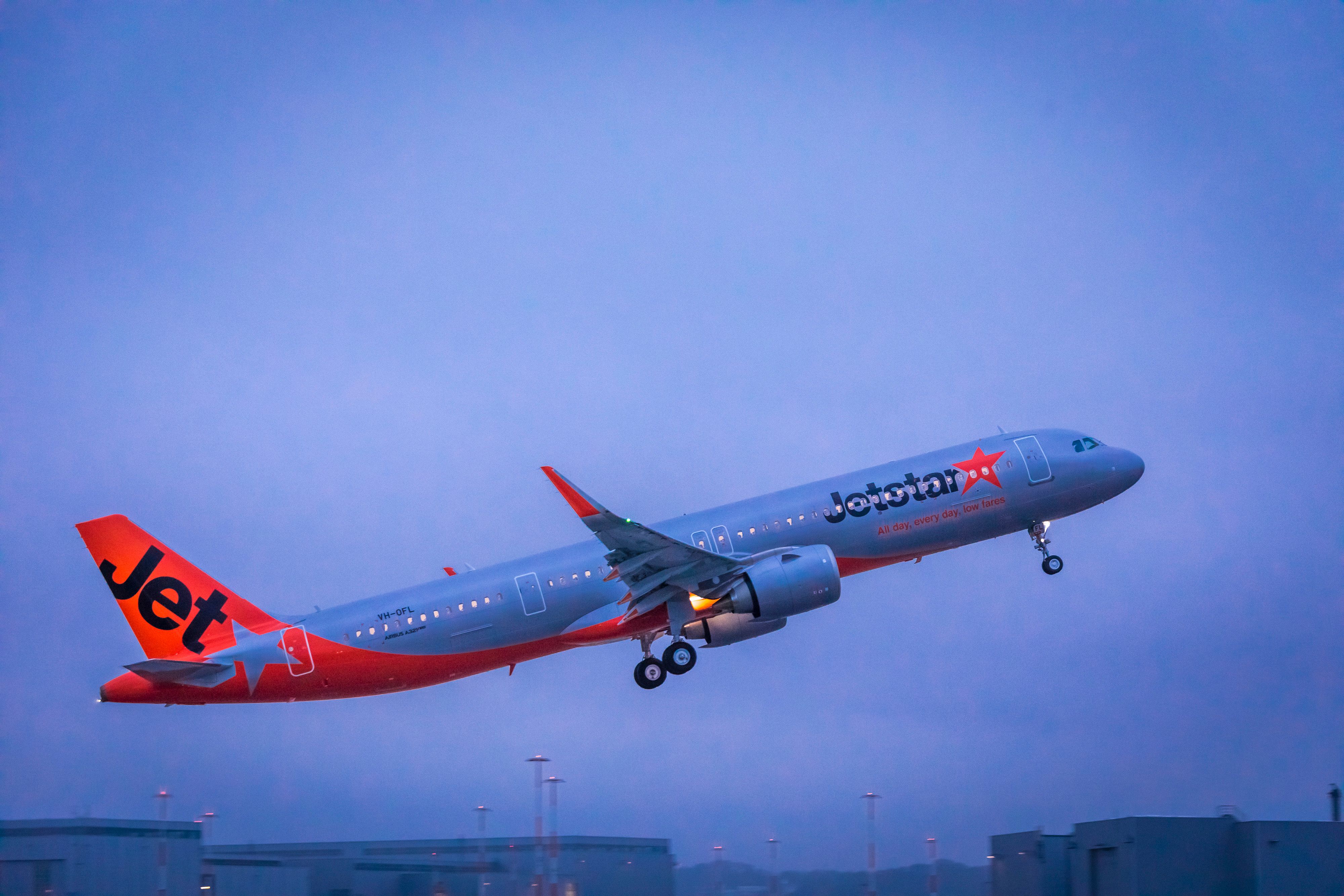 Photo: Jetstar.
Jetstar Japan is a subsidiary of Jetstar Airways. Jetstar Airways is jointly owned by Qantas, Japan Airlines, and Tokyo Century Corporation.