The airline has scheduled flights with the type from Guangzhou to Zhengzhou and Wuhan on Friday.
China Southern Airlines has scheduled at least two Boeing 737 MAX aircraft to return to service later this week. The Chinese Civil Aviation Authority declared the aircraft safe to fly in October following a lengthy grounding of the type. Friday's flights will be the first commercial services for the model by a Chinese airline since March 2019 if completed as scheduled.
China Southern Airlines will presumably activate at least two aircraft for service on Friday, January 13th. The flights are scheduled between Guangzhou Baiyun International Airport (CAN) and both Zhengzhou Xinzheng International Airport (CGO) and Wuhan Tianhe International Airport (WUH). China Southern had previously scheduled flights with the aircraft in October before unexpectedly canceling the flights on the day of departure.
The first flight will depart Guangzhou aboard the carrier's Boeing 737-8 at 12:25, bearing flight number CZ 3960. The flight will arrive at Zhengzhou Xinzheng International Airport's Terminal 2 after a flight time of two and a half hours before departing for its return journey (CZ 3393) at 15:55, arriving back in Guangzhou at 18:20.
A second rotation of this type has also been scheduled for the central Chinese city of Wuhan. The flight departs Guangzhou at 14:00 for the roughly two-hour journey, where it remains for a turnaround time of an hour and a half. The return leg arrives back in Guangzhou at 19:20.
The Boeing 737 MAX was grounded in March 2019 following fatal crashes in Indonesia and Ethiopia and only recently returned to active service worldwide. Chinese airlines have yet to reactivate their fleets, but foreign airlines have been operating the type in China since October 2022.
A second relaunch attempt for China Southern
Aviation safety agencies worldwide began ungrounding the Boeing 737 MAX in late 2020 and early 2021. China and Russia are the last major countries to recertify the planes. This past year, the first 737 MAX flight to enter the country happened when a MIAT Mongolian Airlines flight from Ulaanbaatar landed in Guangzhou on October 10th. According to Cirium data, Chinese airlines had 97 of the type before the grounding in 2019.
The Guangzhou-based airline unsealed and cleaned three of its 24 Boeing 737 MAX 8s at the end of last year. The aircraft was then serviced and scheduled on several rotations for October. The flights were then scrapped on the day of departure, leading to questions on the future of the type in the country, as Chinese airlines continued to place orders with rivals Airbus and the homegrown COMAC C919, which received 300 new orders at the recent Zhuhai Air Show.
China Southern Airlines is currently the largest Boeing 737 MAX operator in China, with 24 of the type in its fleet. Fellow carrier Air China retains 16 of the type, while China Eastern Airlines has kept only three. Boeing currently has another 137 planes manufactured for Chinese carriers in the United States awaiting delivery, sparking uncertainty if Chinese airlines will be taking deliveries as other carriers are looking to acquire the completed aircraft. Simple Flying has reached out to Boeing for further clarification on the situation.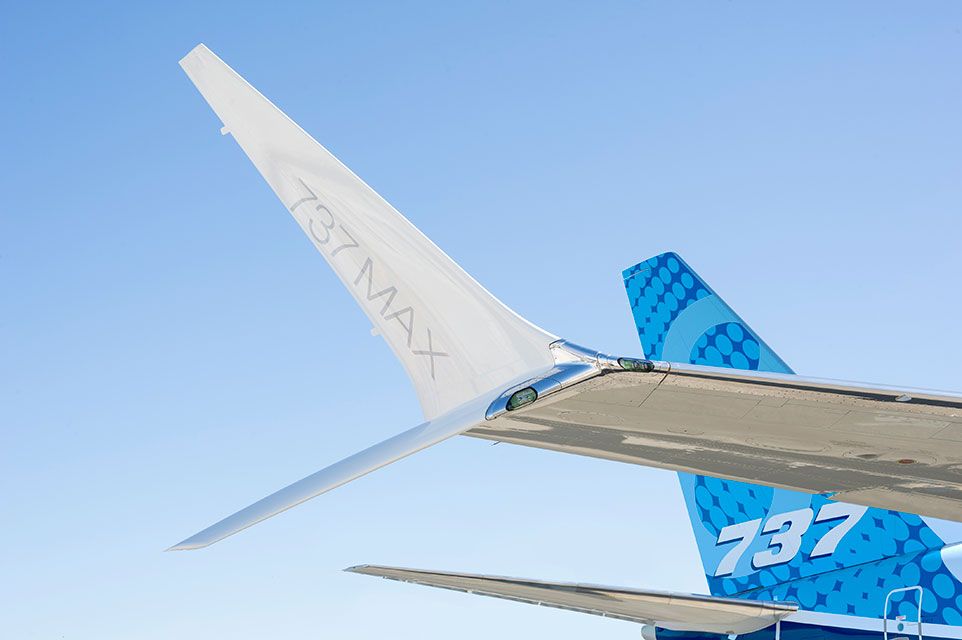 Photo: Boeing
Elsewhere in its network, China Southern Airlines plans to double services between Guangzhou and Auckland to 4X-weekly beginning January 26th. The airline has also filed schedules to operate daily Boeing 787 services from Guangzhou to Los Angeles and San Fransisco, commencing from January 30th and Febuary 10th, respectively. The carrier will also fly daily from Guangzhou to New York John F Kennedy using a mix of Boeing 777-300ERs and 787s from Febuary 2nd.
Source: Reuters, Aerotime, Routesonline