The authority is looking to standardize the information consumers receive about CO2 emissions and other climate impacts from flights.
In September last year, there was some commotion as a study by the BBC revealed that Google "airbrushed" out the CO2 emissions of flights in its search tool after a change in how emissions are calculated was programmed into the algorithm. On Wednesday, January 11, the UK Civil Aviation Authority (CAA) launched a call for evidence on what environmental information should be provided to people when they are looking to book and purchase flight tickets.
While it may seem as if the two are causally related, the process for the CAA actually began much earlier. The call for evidence follows consumer research conducted in 2021. This found that travelers wanted more information on the environmental impact of aviation and on the impact of their own travel choices.
The CAA is casting its net wide, asking for input from several different kinds of stakeholders. This includes both commercial and general aviation industries, consumer groups, environmental organizations, and other organizations that gather or hold information pertaining to aviation and its environmental impact.
Nic Stevenson, Head of Strategy at the UK Civil Aviation Authority, said,
"Better understanding the most effective type, format, and communication of environmental information will help us achieve the goal of supporting the government's net zero aviation target. I encourage everyone to help inform the way passengers are provided access to accurate and relevant information about the environmental impact of their flights."
"That information plays a key role in regard to the choices consumers make, and providing trustworthy data enables more sustainable choices."
Looking for standardization
One of the issues highlighted by the call is that, as displayed by the Google CO2 calculation controversy, while many organizations or providers do offer some climate-related statistics when it comes to air travel, there is no standardized approach available. This makes it difficult for consumers to know which source, or sources, to rely on.
The call for evidence will run until April 7, 2023. The results will inform the CAA's work on a set of potential proposals. Comments can be submitted via a survey link that can be found here.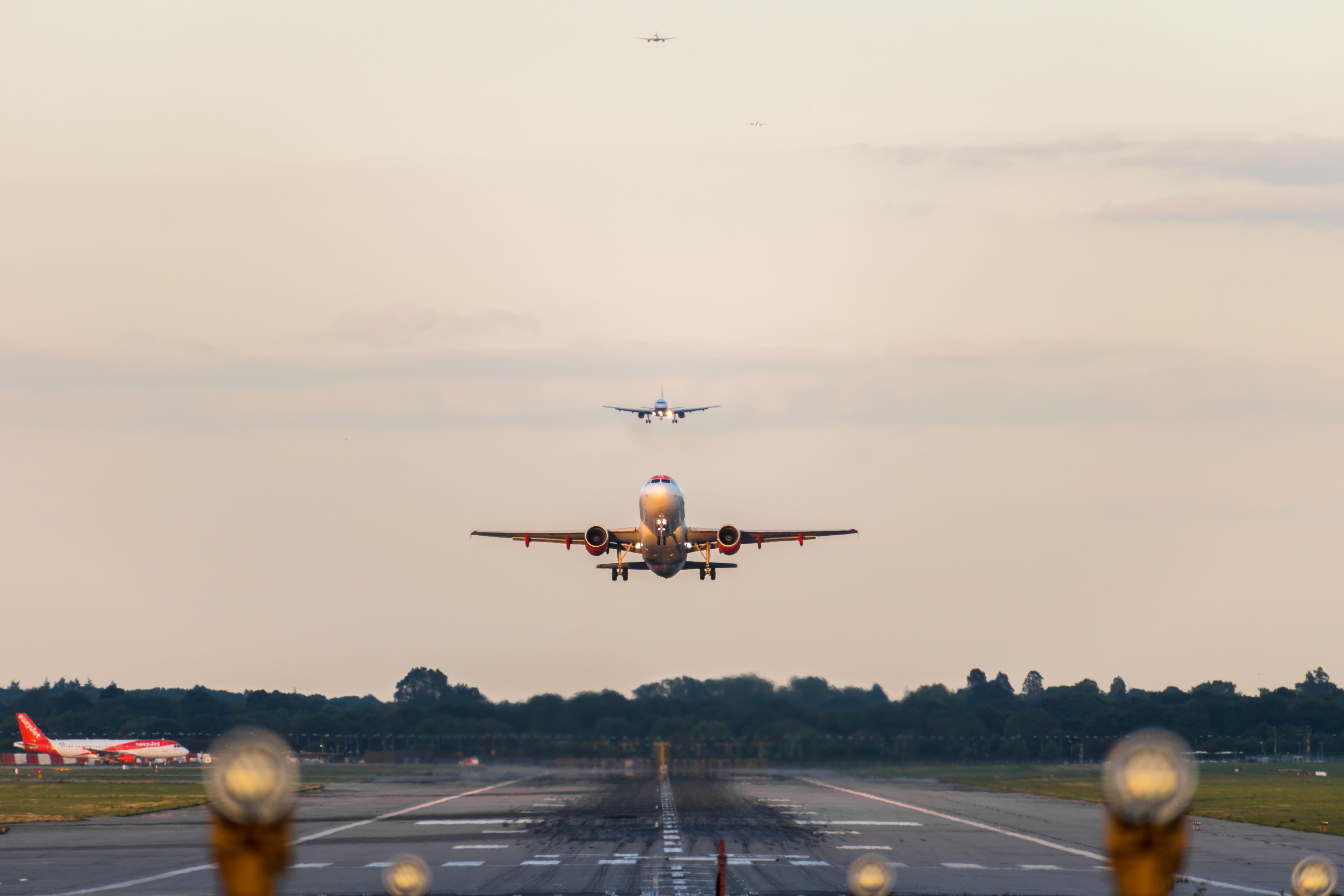 Photo: Nick Higgins/Shutterstock
UK Jet Zero Strategy
The work on the survey and consultation is part of the UK Civil Aviation Authority's Environmental Sustainability Strategy, which supports the Government's Jet Zero Strategy to deliver net-zero aviation by 2050. Before the mid-century net-zero goal, the strategy has set interim targets.
By 2030, at least 10% of UK jet fuel mix must come from sustainable aviation fuel (SAF), there will be some zero-emission routes domestically in the UK, and 10GW of domestic low-carbon hydrogen production. Meanwhile, by 2040, the UK wants all of its domestic aviation to be net-zero CO2 emissions and all airport operations across the country to be at zero emissions.
What environmental information would you like to have when booking a flight? Leave a comment below and let us know.