Looking at why Nigeria's regional carrier has to wait a little longer for the delivery of its first Airbus A220-300.
Delivery of Nigerian carrier Ibom Air's first Airbus A220 has been delayed until the year's second half due to production issues.
Ibom Air has been operating a fleet of Bombardier CRJ-900 jets for its four years of service for most routes. The airline was looking to expand its fleet with the increasing demand for flight tickets. However, that will not be possible in the first quarter because of undisclosed issues at Airbus.
Last year, the regional carrier leased two Airbus A320-200s from GetJet Airlines. After flying the aircraft for a few months, Ibom Air decided to purchase its own aircraft from Airbus. They agreed on a deal to purchase ten new jetliners to complement the fleet of Bombardier jets. Airbus confirmed to Simple Flying that Ibom Air has ten firm orders of the A220-300.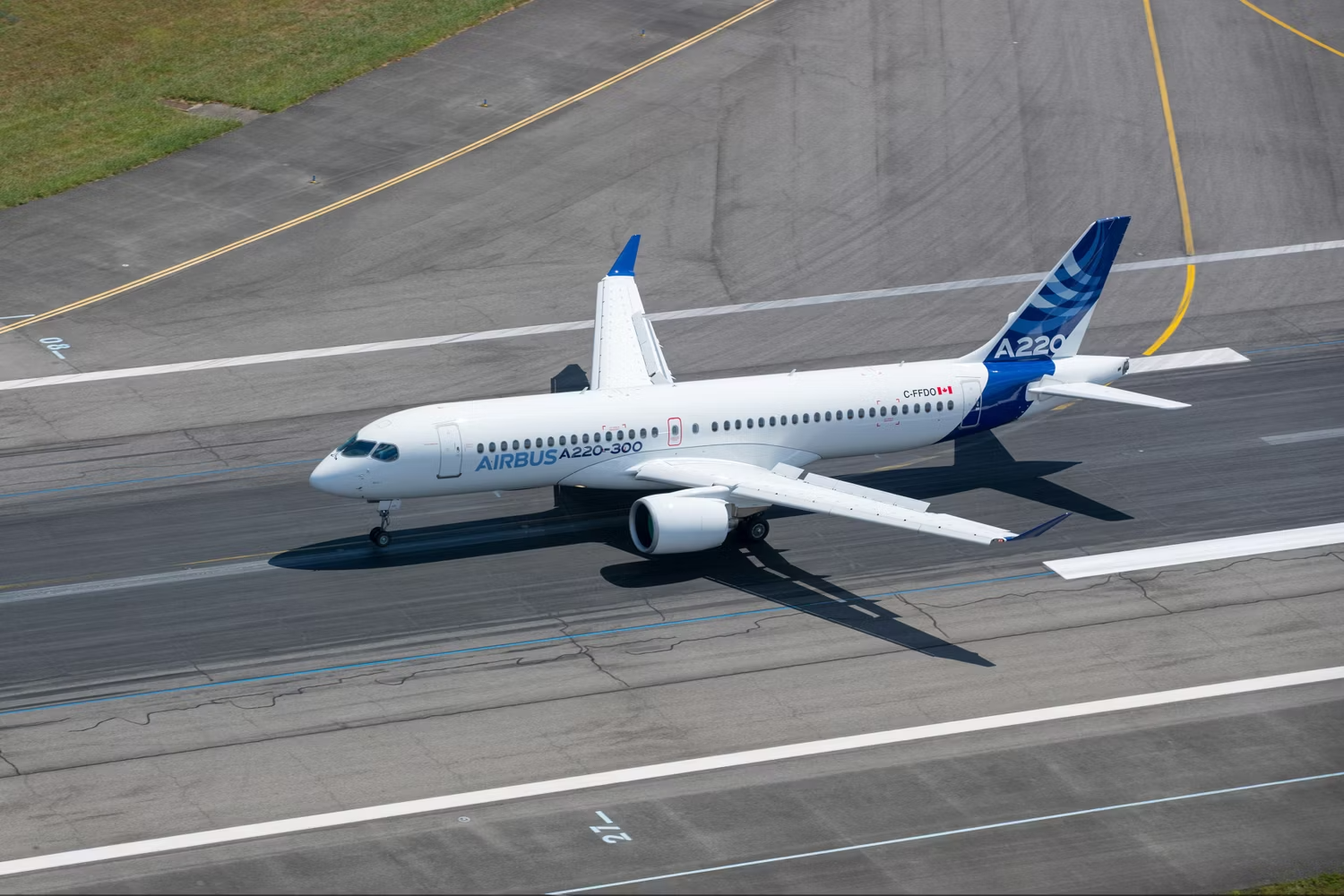 Photo: Airbus
Last year, the Ibom Air company management announced the purchase of 10 brand-new aircraft from Europe's aerospace giant. The planes were expected to be delivered by 2025, with the first one coming within the first quarter of 2023.
Change of plans
Ibom Air and all its passengers were excited to fly the remarkable A220 on different routes, so while waiting for the aircraft to be delivered, the Nigerian airliner will operate its leased A320s. Chief Operating Officer, George Uriesi, told the public;
"The wet-lease agreement is a stop-gap measure undertaken to meet current demands and accommodate growth, while awaiting the deliveries of our ten brand new Airbus A220-300 aircraft, an order that was firmed up in November 2021 at the Dubai Airshow."
Ibom Air is not the only airline to wet lease aircraft due to issues with the A220. AirBaltic, the world's only all-Airbus 220 operator, had to lease five airplanes from other airlines due to engine supply issues. Many airlines have formed their routes around the compact A220 because of its performance, comfort, and efficiency.
The rise of narrowbody jets
Apart from the A220, narrowbody jets are increasingly becoming prolific in Nigeria. Local airlines are rapidly switching from widebody aircraft to smaller ones amid the national aviation crisis. The West African nation has not fully recovered from the COVID-19 pandemic, which saw the number of travelers hit an all-time low. Amid recovery to entire operations, smaller jets have dominated the Nigerian airspace.
Hansueli Krapf via Wikimedia Commons"" data-modal-id="single-image-modal" data-modal-container-id="single-image-modal-container" data-img-caption="""">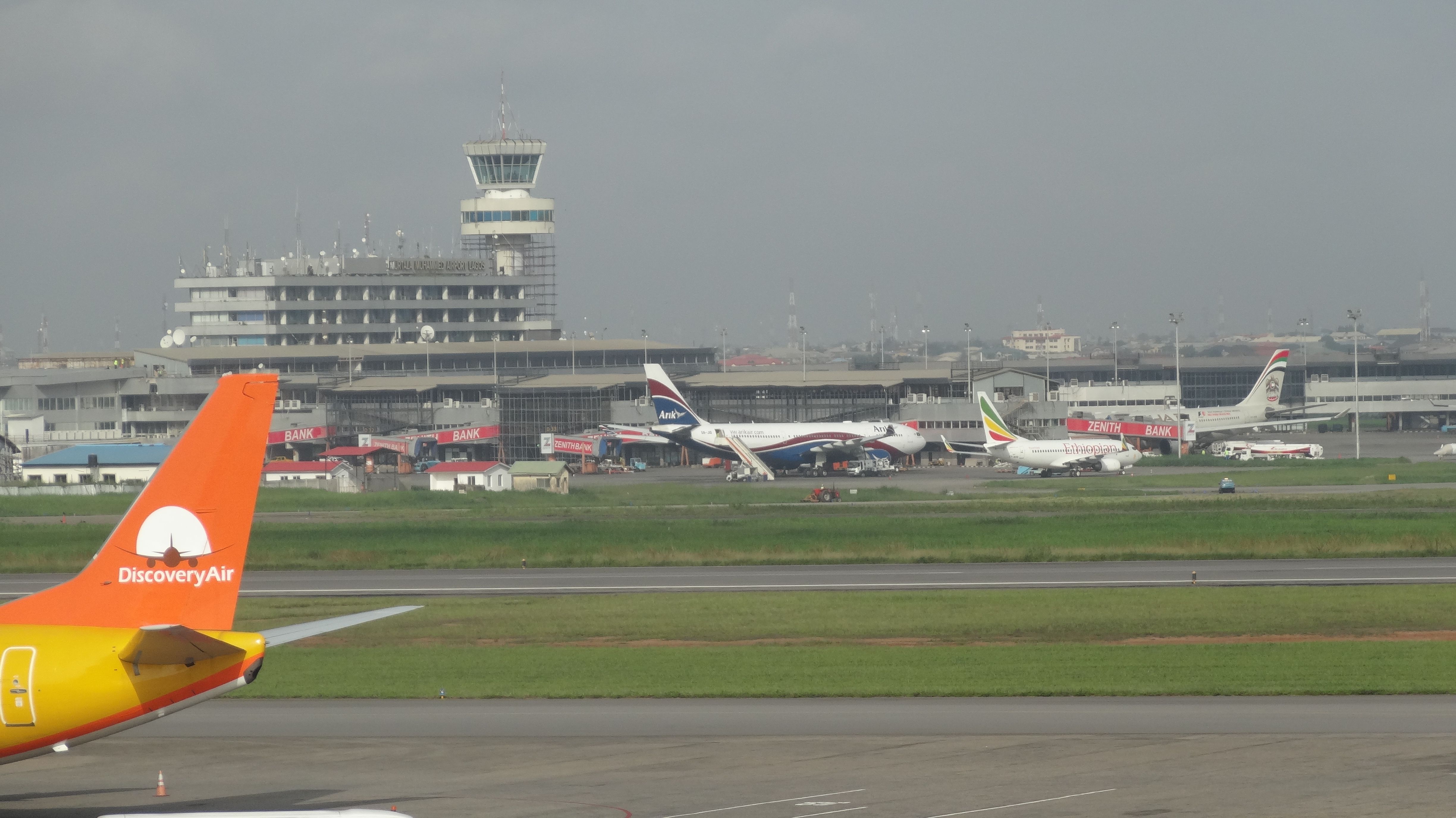 Air Peace, Nigeria's biggest airline, has parked a number of its Boeing 737s and is now operating a range of smaller Embraer jets like the ERJ-145 and E-195.
Though the narrowbody planes do not compare to the twin aisles in terms of comfort and operating capabilities, they are loved for their efficiency on short-haul flights and low-cost maintenance. In 2021, United Nigeria Airlines made its debut in the commercial sector with four 50-seater Embraer 145 jets.
The aviation industry has almost fully recovered from the pandemic in other parts of the world. Airlines with route networks around the globe still opt for widebody jumbo jets. Airbus has hundreds of new Aircraft orders from these airlines, and to help you keep score of its order book, Simple Flying will place all of 2023's Airbus orders on this page.