Before we get into why one of the world's most iconic airlines filed for bankruptcy in 1992, let's first have a brief glimpse into TWA's history. Trans World Airlines (TWA) began life in 1930 following the merger of Transcontinental Air Transport (TAT), Western Air Express (WAE), Maddux Air Lines, Standard, and Pittsburgh Aviation Industries Corporation (PAIC).
The merger came at the request of the Postmaster General, Walter Folger Brown. At the time, contracts to deliver mail for the post office were a lucrative business and something all fledgling airlines wanted to do. In the summer of 1931, TWA relocated its headquarters from New York City to Kansas City, Missouri.
In 1937 American business magnate Howard Hughes started to buy TWA shares until he had a controlling interest in the airline. In 1966 Hughes was forced to sell his TWA stock. A year later, TWA became the first American airline to have an all-jet fleet after retiring its Lockheed Constellations and Lockheed Starliner cargo planes.
Bill Larkins via Flickr."" data-modal-id="single-image-modal" data-modal-container-id="single-image-modal-container" data-img-caption="""">
Deregulation and the oil crisis
Like all airlines, TWA suffered during the 1973 oil embargo and the subsequent deregulation of the United States airline industry. In 1985 TWA's board of directors agreed to the sale of the airline to Frank Lorenzo's Texas Air Corporation. TWA's unions were against the sale and supported a deal being offered by Financier Carl Icahn.
During the 1980s, things were going well for TWA, and at one point, it was carrying 50% of all passengers between the United States and Europe. However, the good times did not last forever, and in 1990 needing additional capital, Icahn was forced to sell TWA's London Heathrow Airport (LHR) operations to American Airlines.
Still heavily in debt on January 31, 1992, TWA found itself in bankruptcy court, offering a letter from its creditors and unions agreeing to the airline reorganizing.
TWA enters bankruptcy for the first time
On January 31, 1992, Trans World Airlines landed in bankruptcy court with an agreement in hand from its creditors and its largest union to help it reorganize. At the time, TWA said that the reorganization would not affect its current operations. The truth of the matter was that following deregulation, TWA failed to expand domestically, and Icahn had sold off many of its profitable assets.
In the court filing, Icahn said the restructuring would wipe off a billion dollars of the airline's debt and save it around $150 million a year in interest payments. Following the filing, TWA was the latest of a string of airlines that had gotten into financial trouble. This included the following other airlines:
Eastern Air Lines
Pan American World Airways (Pan Am)
Midway
The bankruptcy of TWA seemed to have been a humiliating experience for corporate raider Icahn, with the Washington Post reporting him as saying: "I've lost on TWA; it has been the worst investment I've made in the last decade."
Kambui via Wikimedia Commons."" data-modal-id="single-image-modal" data-modal-container-id="single-image-modal-container" data-img-caption="""">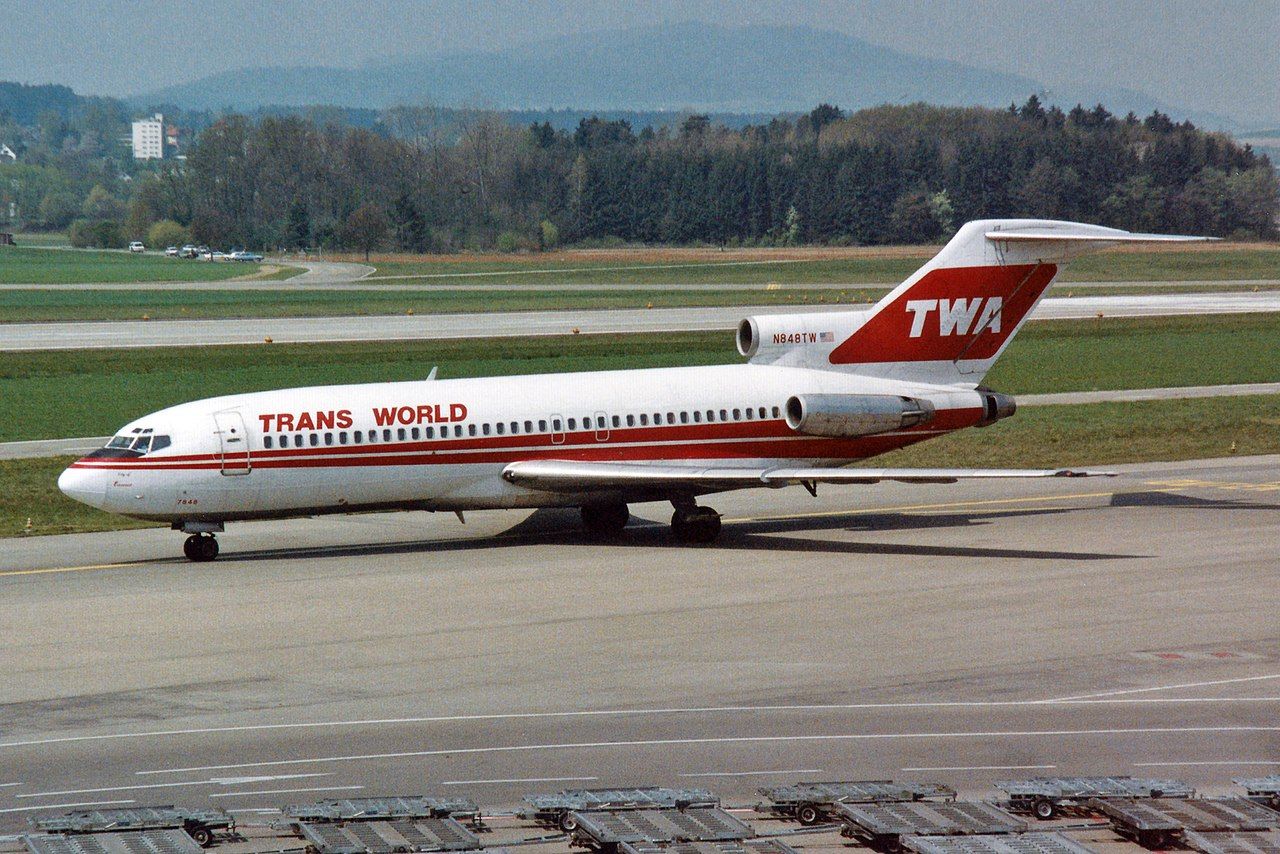 TWA ended up being taken over by American Airlines
Icahn said that he expected to emerge from Chapter 11 in six months and compete with other airlines as a low-cost carrier. Airline industry analysts were more pessimistic about TWA's long-term chances for survival, suggesting that the only way TWA could survive was through a merger with another airline.
Where TWA went wrong was selling its profitable assets to raise cash. What Icahn should have done was to try and sell the airline in the late 1980s when it was a viable concern. When TWA emerged from bankruptcy in November 1993, employees owned 45% of the company.
TWA entered bankruptcy again in 1995 for a third time, a day after agreeing to sell all of its assets to the company that owned American Airlines. The last TWA flight occurred on December 1, 2001, when an MD-83 flew from St. Louis to Las Vegas.
Source: The Washington Post