Hong Kong plans to offer 500,000 free tickets to bring tourists back to the international hub. Cathay Pacific, HK Express, and Hong Kong Airlines will all be handing out the tickets in phases, starting with travelers from Southeast Asia on March 1st. The program doesn't come as a surprise, given the government has been buying tickets during the pandemic to support domestic airlines.
Tickets finally released
Back in 2020, the Hong Kong Airport Authority purchased half a million air tickets from four domestic airlines (including now shuttered Cathay Dragon) at a cost of HK$2 billion ($255mn). The goal of the plan was simple: support the territories carriers without more bailouts or loans that would increase debt. Now, after three years, these tickets will finally make it to potential visitors.
As a part of its 'Hello Hong Kong' campaign to bring back locked-out tourists, the government will finally distribute the tickets through the three airline partners, Cathay Pacific, HK Express, and Hong Kong Airlines. The first phase kicks off on March 1st and will target travelers in Southeast Asian countries, followed by mainland China in April, and Northeast Asia and other long-haul markets from May onward.
Photo: e X p o s e / Shutterstock
The giveaway will launch soon, and Cathay is the first airline to open up its own page for registrations. 'World of Winners' is the name of the promotion, and those interested will need to register with the airline and then keep an eye out for when the selection process begins. Expect to see more details rolled out in the coming weeks as the next two carriers launch their programs as well.
China is open
While Hong Kong began relaxing its COVID restrictions in mid-2022, mainland China only did so on January 8th, lifting all quarantine requirements. Now, as the country finally reopens to international traffic, it is hoping that it can bring back the millions of yearly visitors as well. Hong Kong's aviation and tourism industry has been crushed by the pandemic, with annual visitors falling from 55.9 million in 2019 to just over 600,000 in 2022.
It's going to be an uphill battle for the city to regain its status as a global air transit and tourism hub. However, it is not shying away from the challenges, with the free tickets only one part of a broader campaign to boost numbers. The opening of the mainland will be a huge boost as well, especially with three years of pent-up demand now actually actionable.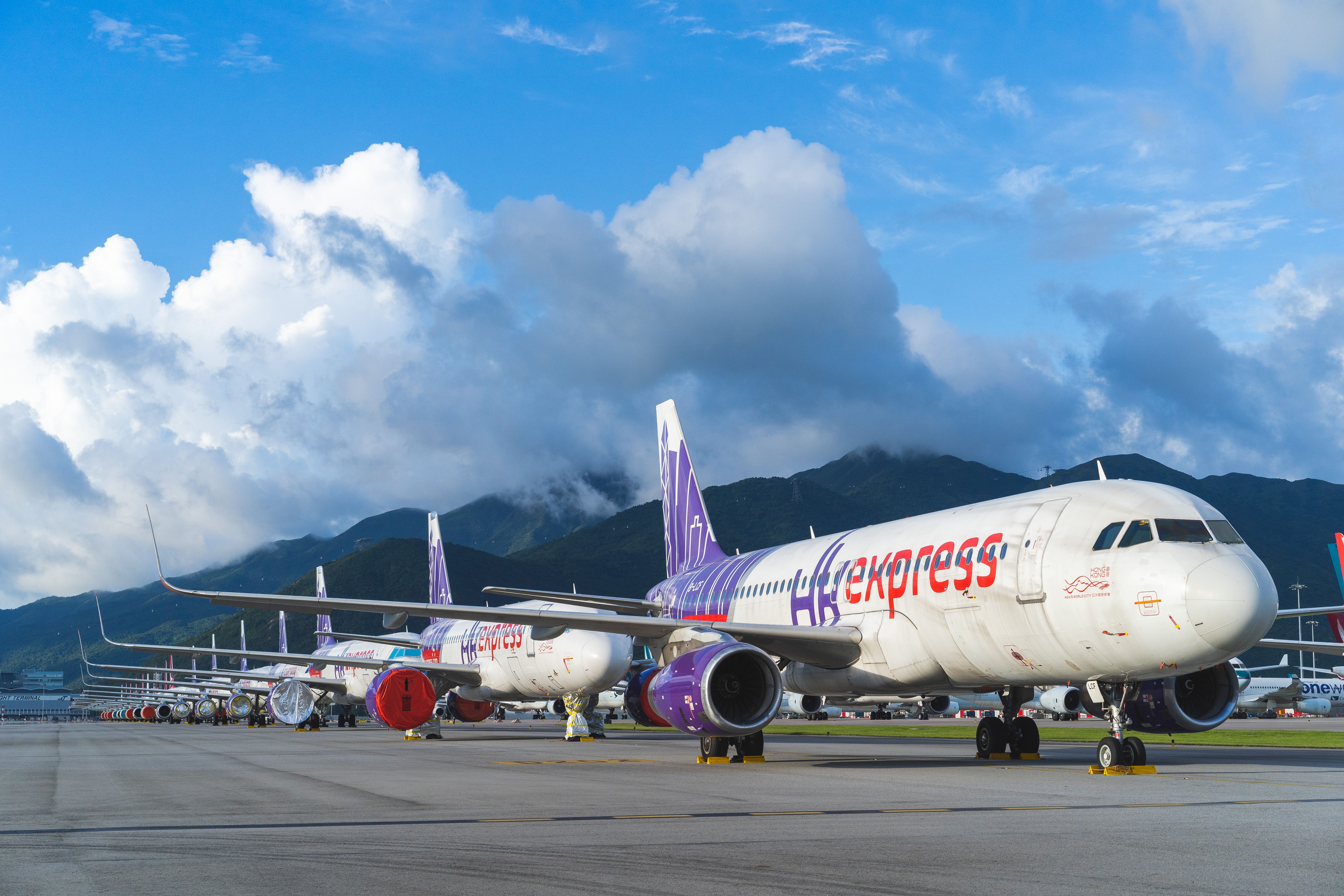 Photo: Terry K / Shutterstock
Things had a rocky start this year after Japan restricted flights from Hong Kong, Macao, and mainland China due to a massive surge in infections in the latter. However, with the situation now stabilizing, we should be able to see airlines expand their schedules vastly this summer and beyond.
Not all quiet
While one might assume the aviation industry was in hibernation in Hong Kong, this wasn't the case. The pandemic saw the arrival of a new startup, Greater Bay Airlines, which began flying last July. Meanwhile, Cathay Pacific opted to shutter its regional subsidiary, Cathay Dragon, creating one airline only. As the city emerges from the pandemic fully, expect to see it fight hard to regain its crown in the Asian market.
What do you think about Hong Kong's free ticket scheme? Let us know in the comments.