Today we are going to take a look at why Boeing built the 747-8. Following the introduction of the Boeing 707 in 1958 Pan American World Airways (PAN AM) CEO Juan Trippe wanted an aircraft two and a half times the size of the Boeing 707 so that he could reduce seat costs while increasing revenue.
To manufacture the plane, Boeing had to build a special custom-built building for it at its plant in Everett, Washington. The first flight of the Boeing 747-100 took place on February 9, 1969, and certification was approved in December of the same year. The world's first widebody jet airliner entered service with Pan Am on January 20, 1970, and it quickly became referred to as the "jumbo jet."
Boeing built the 747-200
Now wanting an aircraft with a higher maximum take-off weight (MTOW) so that it could carry more fuel and fly longer distances, Boeing fitted the plane with more powerful engines. Called the "Boeing 747-200" it entered service a year after the original Boeing 747.
Now wanting an aircraft that could fly non-stop from New York to the Middle East, Pan Am, and Iran Air approached Boeing for an aircraft they could use for flights between the United States and Tehran. Knowing that it needed a smaller widebody to compete with the McDonnell Douglas DC-10 and Lockheed L-1011 TriStar, Boeing came up with a shorter version of the 747 which it called the "747SP" the SP stood for "special performance."
The Boeing 747-300 and 400
Boeing sold limited numbers of the SP and went back to its original plan of a high-capacity airliner. With a stretched upper deck and a seating capacity for 400 passengers, the Boeing 747-300 was introduced in 1983. Now working on tweaking the plane's design and making use of new technologies that included wingless and a choice of three new fuel-efficient engines, the RB211, the CF6 engine, or the new PW4000 engine.
Bill Abbott via Wikimedia Commons."" data-modal-id="single-image-modal" data-modal-container-id="single-image-modal-container" data-img-caption="""">
The Boeing 747-400's maiden flight took place on April 9, 1988, and certification followed early in 1989.
The Boeing 747-400 entered service with Northwest Airlines on February 9, 1989, and went on to become Boeing's best-selling variant of the plane.
The Boeing 747-800
Now working on its new twin-engine long-range Boeing 787 Dreamliner, Boeing thought it would be a good idea to use some of the 787s components in the 747. Designed to be quieter, more economical and more environmentally friendly than previous 747 variants, the 747-800 as it was to be called used the same 787
General Electric GEnx turbofan engines and fly-by-wire ailerons and spoilers. The idea to build the Boeing 747-800 was also to compete with the double-decker Airbus A380.
To counter the Airbus A380, Boeing said that is 747-8 was more than 10% lighter and consumed 11% less fuel per passenger than the A380. These figures translated as being a cost reduction of 21% and a seat per mile cost of 6% less than the Airbus A380.
The first Boeing 747-8 was built to carry air freight and made its maiden flight on February 8, 2010, before entering service with Cargolux on October 12, 2011. The passenger version of the plane dubbed the Boeing 747-8i entered service with German national flag carrier Lufthansa on June 1, 2021.
Nabil Molinari via Flickr."" data-modal-id="single-image-modal" data-modal-container-id="single-image-modal-container" data-img-caption="""">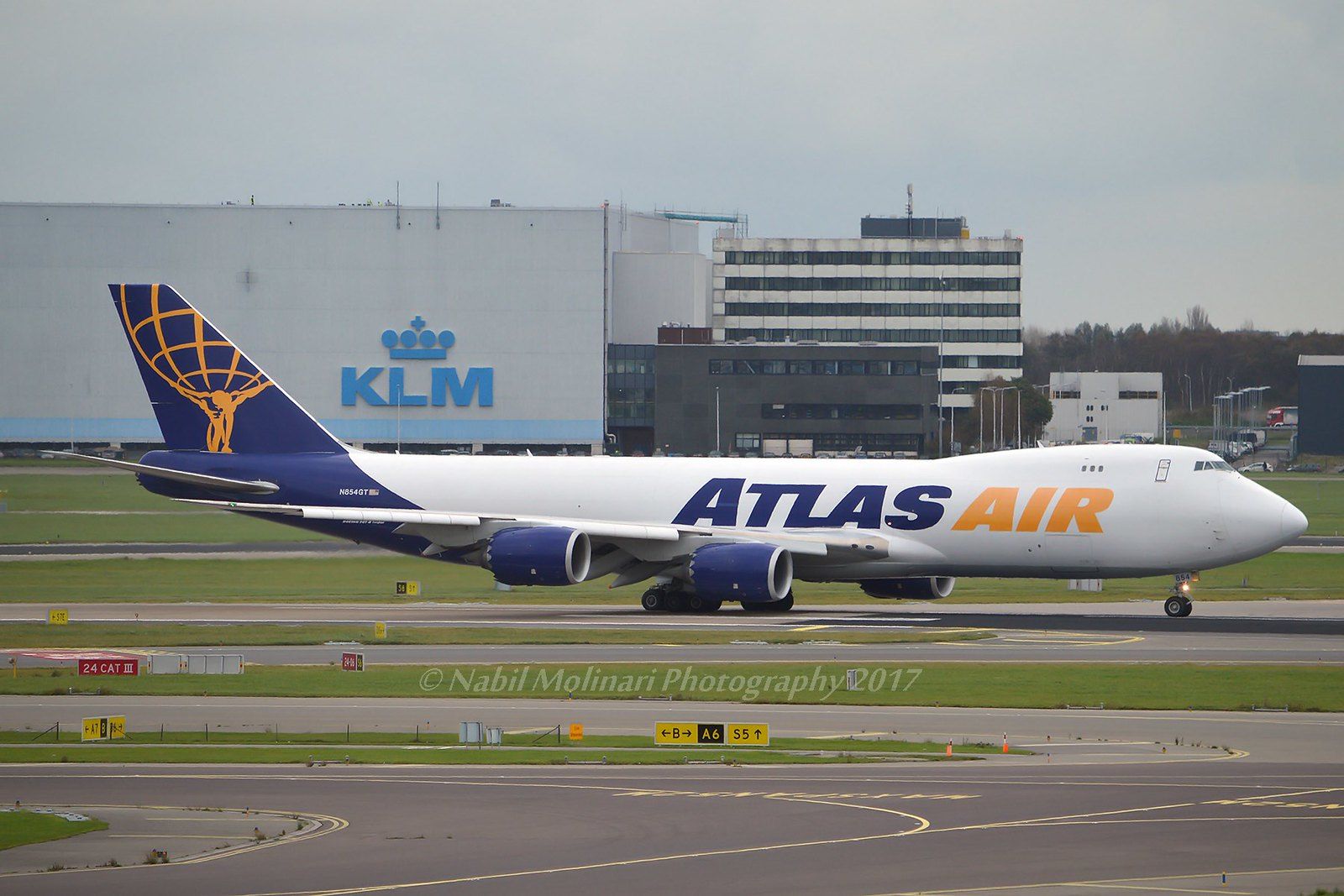 While Lufthansa was the launch and main customer for the Boeing 747-8i, the plane sold poorly with just Korean Air and Air China. In total, only 48 passenger versions of the Boeing 747-8i were ever built, as compared to 467 deliveries of the popular Boeing 747-400. The freighter version though has proved more popular and that last Boeing 747-8F was delivered to Atlas Air on February 3, 2023. Though no longer in production, the Boeing 747 will remain an iconic aircraft for all those who have ever flown in it.
Stock Code:

BA

Date Founded:

1916-07-15

CEO:

Dave Calhoun

Headquarters Location:

Chicago, USA

Key Product Lines:

Boeing 737, Boeing 747, Boeing 757, Boeing 767, Boeing 777, Boeing 787

Business Type:

Planemaker