The carrier previously sought to defer its payments for December and June, though canceled the bondholder's meeting in January without reason.
State-owned SriLankan Airlines has found itself back in hot water after defaulting on its $175 million government-guaranteed bond due 2024.
Further financial woes
The troubled carrier has struggled with financial difficulties over the past several years, compounding further during the COVID-19 pandemic. SriLankan's 7% government-guaranteed bond defaulted on December 25, 2022, following a coupon non-payment. The airline was given a 30-day grace period, though the window passed with SriLankan failing to rectify the outstanding amount.
SriLankan was initially set to hold an extraordinary bondholders meeting on January 20 in a move to defer two bond payments and allow the Sri Lankan government time to develop a long-term strategy. The meeting was canceled without reason on January 17.
As reported by ch-aviation, in a statement submitted to the Singapore Stock Exchange on February 7, the flag carrier confirmed the default, noting that it would communicate with its bondholders "in due course."
"The board of directors of the company makes reference to the trust deed dated 25 June 2019 in relation to the 2024 Bonds and the coupon payment which fell due on 25 December 2022. The board hereby gives notice of an Event of Default pursuant to Condition 8(a)(i) of the 2024 Bonds as a result of the failure to pay the coupon due on 25 December 2022."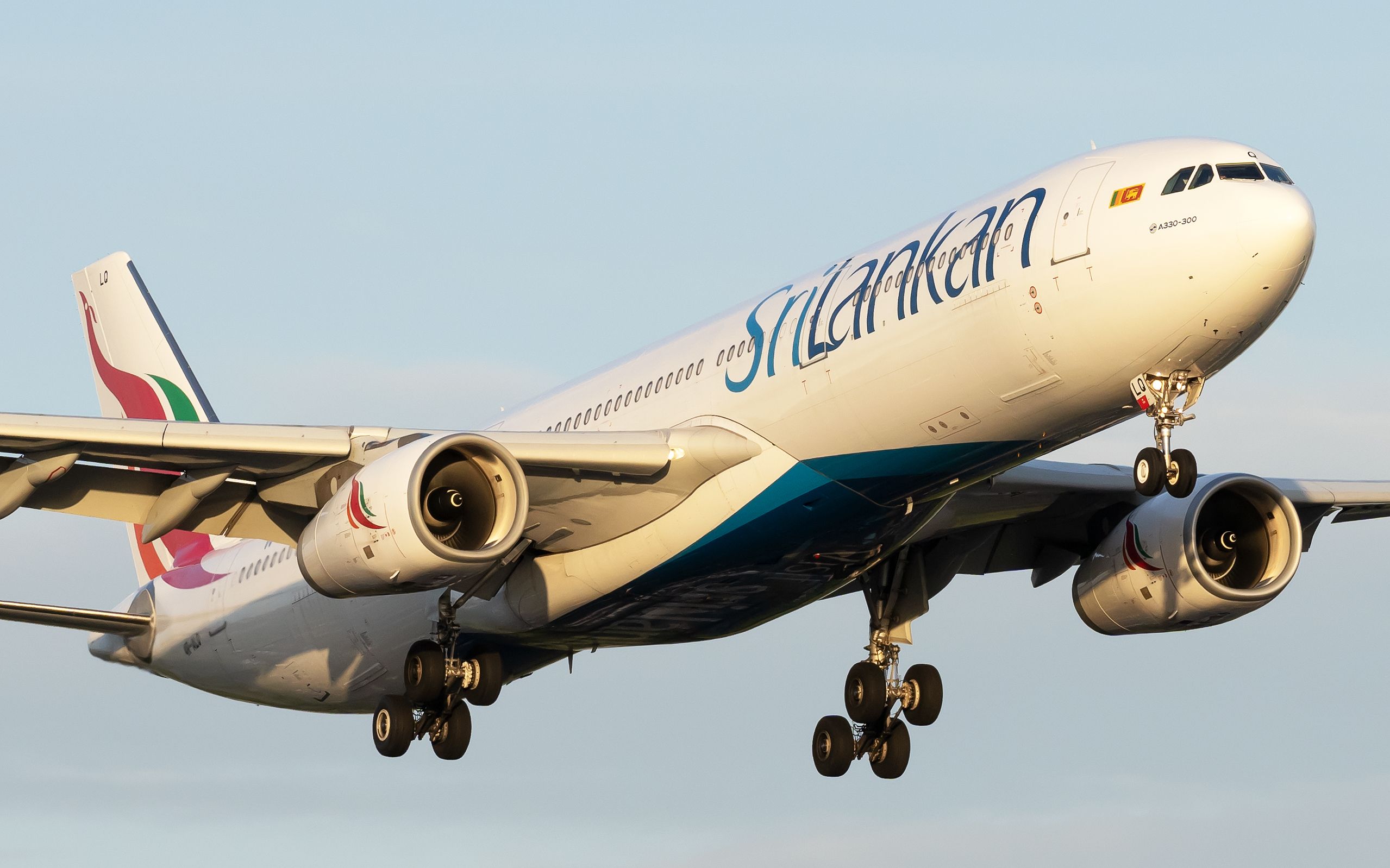 Photo: Vincenzo Pace | Simple Flying
Following the ongoing economic crisis in Sri Lanka, Fitch Ratings affirmed SriLankan's repayment rating at C for "average-to-below recovery prospects following a default," citing the government's decision to suspend all foreign debt repayments in April.
The airline subsequently missed a coupon payment due June 25, though it was able to pay within its 30-day grace period. SriLankan similarly noted the country's foreign exchange reserve shortages, COVID-19 pandemic, and the Russian invasion of Ukraine as reasons for its financial troubles.
Moving forward
SriLankan has frequently come under criticism from politicians for its proposed fleet renewal and network expansion plans despite posting a $120 million loss in 2021. The carrier pulled back on plans for a large aircraft order in late 2022, instead selecting to evaluate any future fleet development plans.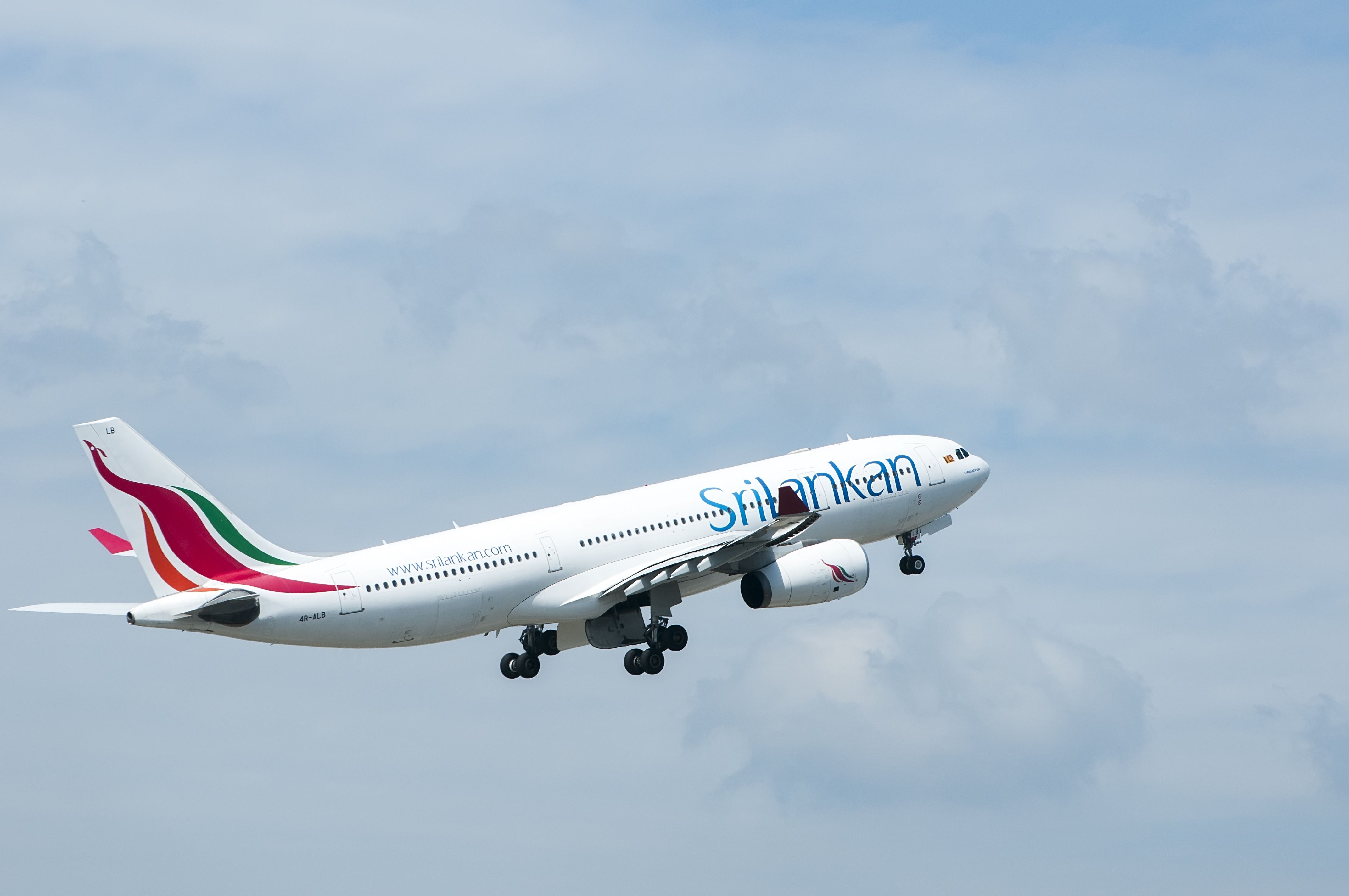 Photo: masuti / Shutterstock
While serving as Prime Minister, President Ranil Wickremesinghe floated selling off the airline during a televised address, slamming the carrier's financial reliance on the airline despite few Sri Lankan citizens using air travel as "a loss we must bear."
SriLankan CEO Richard Nuttall has defended the airline's position, noting that it has been "operationally profitable" through 2022, and hoped to break even by the end of the financial year. However, Nuttall has expressed that the airline would be open to privatization by selling its catering and ground handling services to slash its $1 billion debts. In an interview with The Gulf Times, he explained,
"We have been affected by the fact that interest rates in Sri Lanka are now extremely high, and we are effectively paying interest on the losses of previous years. If we can use the privatisation to help us restructure or pay off some of these past debts, then we are in good shape to deliver a sustainable, profitable and growing airline to support the national economy."
The government approved a restructuring plan in November as part of an IMF bailout, with at least half of the airline to be partially privatized. Wickremesinghe again highlighted the airline within his November budget. However, any further details have yet to be confirmed. It is unclear how the recently announced default will impact any plans to take the airline out of state control.
What are your thoughts on SriLankan Airlines' latest financial troubles? Let us know in the comments.
Sources: ch-aviation, FlightGlobal, The Gulf Times, France24
IATA/ICAO Code:

UL/ALK

Airline Type:

Full Service Carrier

Year Founded:

1972

Alliance:

oneworld

CEO:

Richard Nuttall

Country:

Sri Lanka