Across the globe, aviation activities are always subject to weather conditions. Pilots of all types of operators are dependent on local and global forecasts. Thus, we thought we'd take a quick look at some everyday meteorological terms.
Advection
This is the situation when heat or moisture is transferred horizontally. Impacting aviation activities, advection fog comes about when a warm, moist air mass flows along a surface that is colder.
CAVOK
Meaning "ceiling (or clouds) and visibility OK," this is when visibility is at 10 km. Additionally, there are no clouds below 5,000 ft or minimum sector altitude, depending on which is higher. All in all, there are no clouds of operational significance and no weather significance to aviation activities.
Cloud base
This is the height of the lowest visible part of a cloud over an airfield. It is utilized where the cloud above the airfield is defined as few – FEW 1-2 Octas, or scattered – SCT 3-4 Octas).
Photo: OlegRi/Shutterstock
Ceiling
According to the International Civil Aviation Organization (ICAO), the ceiling is the height above the ground or water of the base of the lowest layer of cloud under 20,000 ft that is covering over half the sky.
Density altitude
Essential Pilot explains that density altitude is "pressure altitude corrected for non-standard temperature according to ISA (International Standard Atmosphere)," which means any temperature that is not 15 degrees Celsius will offer an altitude reading that does not correspond to its ISA equivalent.
Dew point
Also known as dewpoint temperature, this is the temperature when condensation forms, i.e., the air temperature at which air would reach 100% humidity.
Jet stream
These are narrow bands of strong wind found in the upper levels of the atmosphere. Blowing from west to east in jet streams, the flow of the winds often changes to the north and south. Notably, they are an influence on the phenomenon of why it takes longer to fly west.
Pressure altitude
The altitude of the aerodrome or location a pilot is performing adjusted for local pressure, which is constantly shifting with the high and low pressure systems that pass over a region.
RVR
Runway visual range is an instrumentally-derived figure based on standard calibrations. SkyStef's Weather Page notes that it "represents the horizontal distance a pilot may see down the runway from the approach end."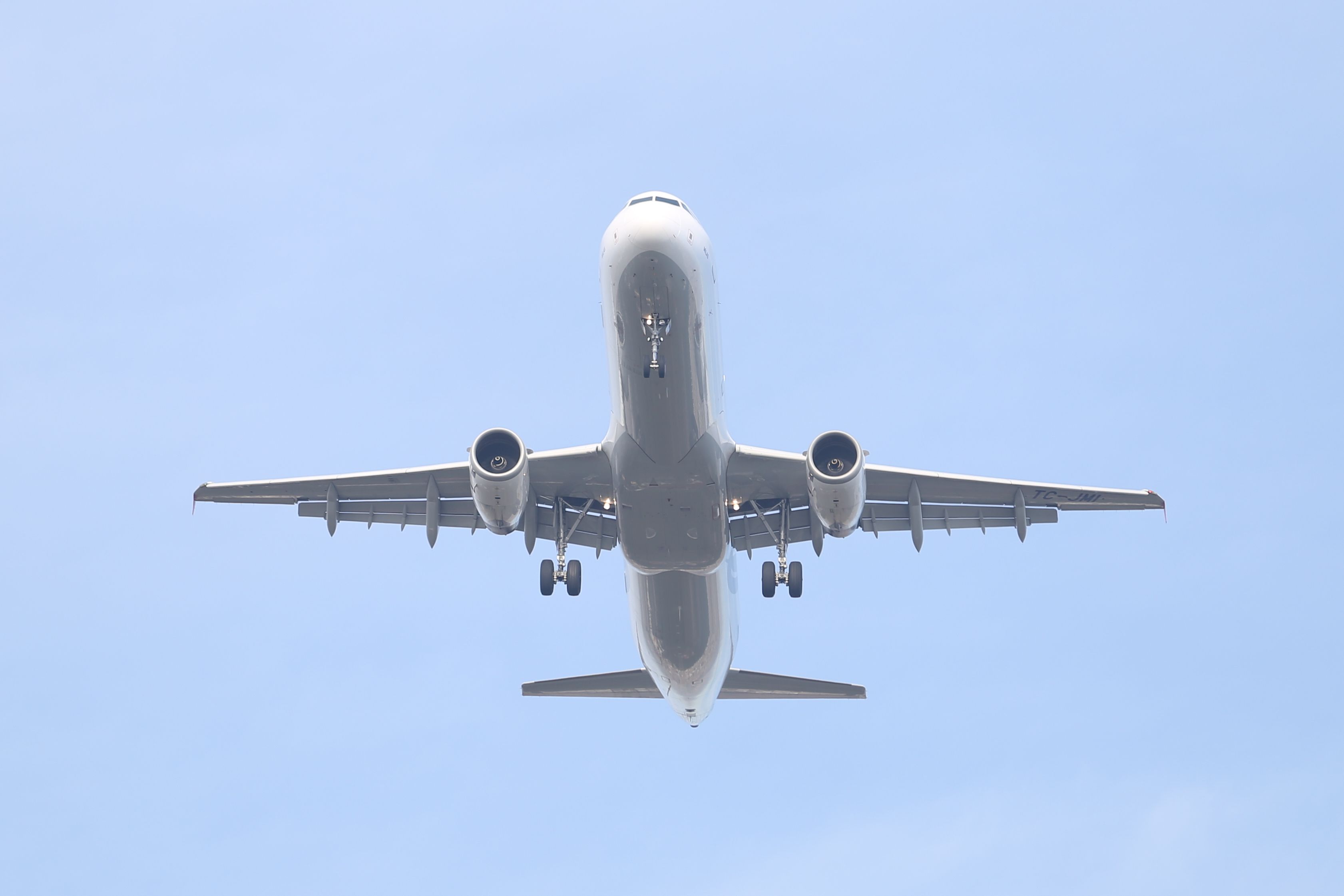 Photo: EvrenKalinbacak/Shutterstock
Updraft/downdraft
While an updraft is a small-scale current of rising air, a downdraft is a small-scale column of air that quickly falls toward the ground.
Visibility
This is the horizontal distance that crew can see dark objects without the assistance of magnifying instruments. SkyStef adds, "in the case of night observations, (the object) could be seen and recognized if the general illumination were raised to the normal daylight level."
Wind shear
In summary, wind shear is a rapid change in wind velocity or direction over a short span. Wind shear can happen in all directions. However, it is generally considered along vertical and horizontal axis, giving way to the concepts of vertical and horizontal wind shear. This is a broad topic that covers a range of phenomena, such as the most dangerous wind shear – microbursts.
Plenty to cover
While there are dozens upon dozens of meteorological terms, we have summarized some of the most common phrases. Be sure to click the tags linked throughout this article for a deeper dive into these fields.
What are your thoughts about these terms? Let us know what you think in the comment section.
Sources: Essential Pilot; SkyStef's Weather Page; AMS; Skybrary