The much-anticipated debut of Starlux's first class A350 suites.
Taiwanese carrier Starlux Airlines has put tickets for its upcoming Taipei-Los Angeles route up for sale. The new service, to be operated by the carrier's new Airbus A350-900 fleet featuring four cabin classes, will launch in late April.
Starlux puts LA fares on sale
Interested passengers can now book tickets on the airline's long-haul service between Taipei Taoyuan International Airport (TPE) and Los Angeles International Airport (LAX) which will launch on April 26th. Flights will initially operate five days a week before upping to a daily frequency in June and feature Starlux's new A350 fleet.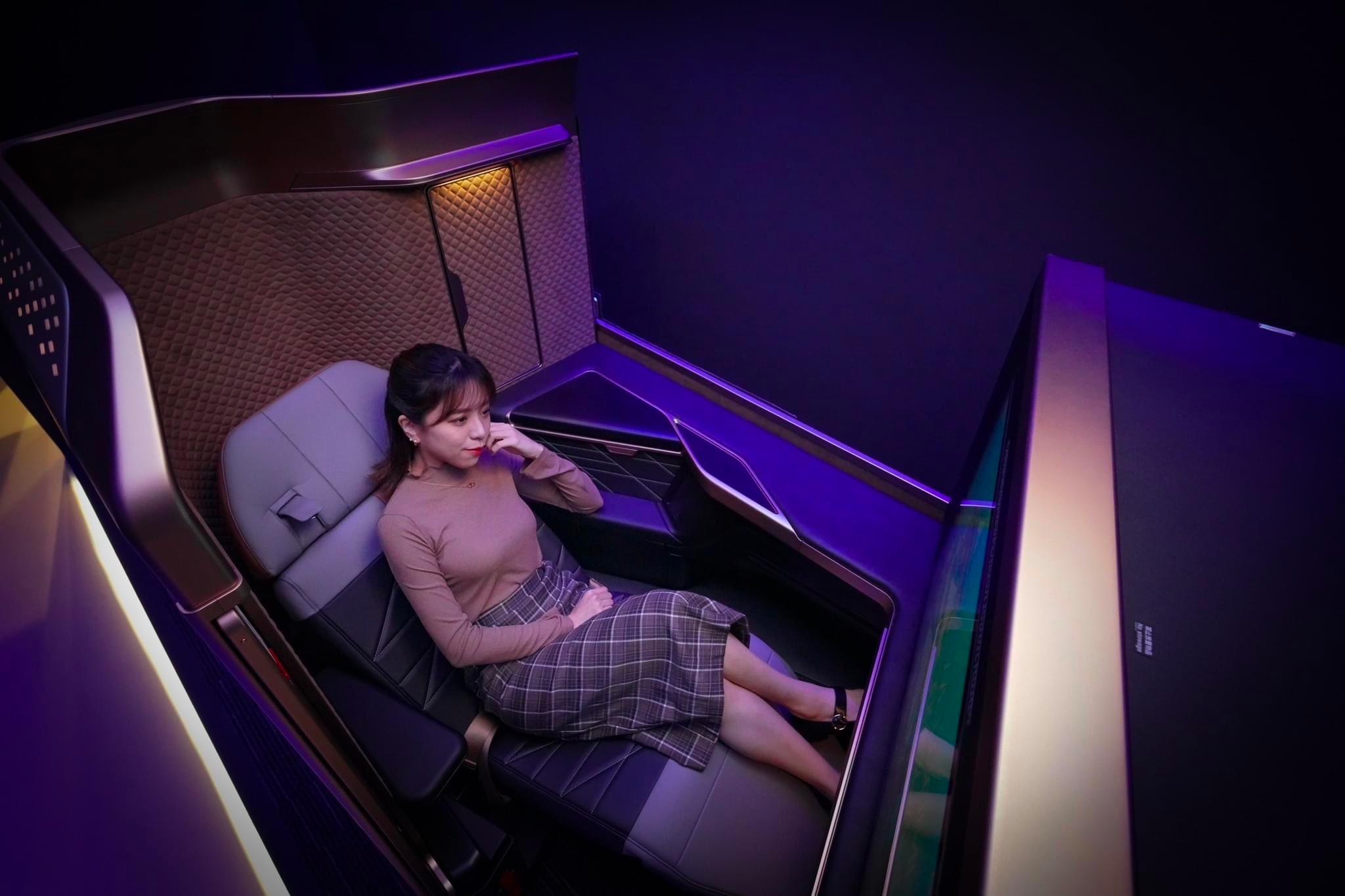 Photo: Starlux Airlines
The airline said,
"STARLUX Airlines will operate Los Angeles route starting from April 26. Los Angeles route will be operated by our brand-new Airbus A350-900 widebody aircraft and provides first class, business class, premium economy class, and economy class."
Starlux's entry into the US market will finally be realized following delays – the carrier initially wanted to launch flights in June 2022 before revising to a Q1 2023 date, which itself was pushed back to late April.
First class cabins to debut
Starlux Airlines recently welcomed its second next-generation Airbus A350-900 widebody following the arrival of its first in October. The widebody jets can seat 306 passengers in a four-class configuration – four in first class, 26 in business class, 36 in premium economy, and 240 in economy class. The Taiwanese airline has already put its new planes into service, but its LA route will be the first time travelers can fly in its appealing first class cabin.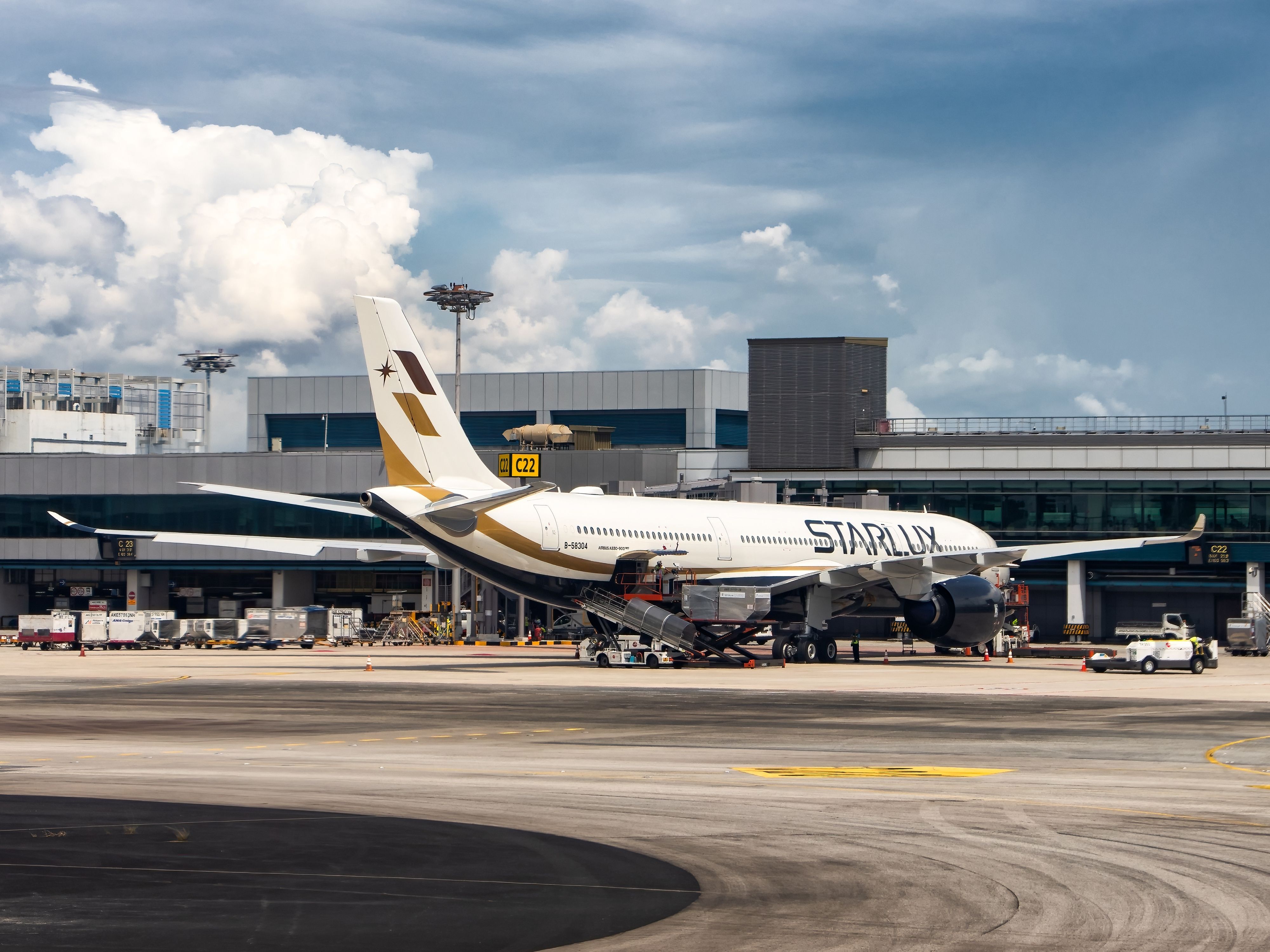 Photo: danielou_shots/Shutterstock
Aviation website FlightHacks.com reveals the pricing (all return tickets) for the upcoming TPE-LAX service:
First class – TWD 443,019 ($14,680)
Business class – TWD 152,019 ($5,037)
Premium economy – TWD 67,435 ($2,234)
Economy – TWD 35,716 ($1,183)
While the first class cabin is priced at almost three times a business class seat, the inaugural flight on April 26th has already seen all four first class suites sold out. The carrier currently has two brand-new A350s in its fleet and has another 16 on order.
Five weekly flights before daily June service
Once the route is up and running in late April, Starlux will operate five roundtrips per week on Mondays, Wednesdays, Thursdays, Fridays and Saturdays until the end of May. From June, Starlux will up this to a daily frequency – the schedule is as follows:
JX002 – Taipei to Los Angeles – departs at 23:40, arrives at 20:30.
JX001 – Los Angeles to Taipei – departs at 00:50, arrives at 05:40+1.
Starlux announced its first Airbus A350 routes last month – two daily flights to Bangkok Suvarnabhumi (BKK) and daily frequencies to Macau (MCM) and Tokyo Narita (NRT) – and is also keeping its eye on long-haul European connections.
Will you be booking a ticket with Starlux Airlines to Los Angeles? Do you think the airline's premium cabins will be worth the additional expense? Let us know in the comments.
Source: FlightHacks.com