Etihad will also resume Malaga and Mykonos flights this summer.
Emirati carriers Etihad Airways and Emirates have announced an expansion to their respective networks this week. Etihad Airways will expand its European offerings this summer with new and returning destinations, while Emirates will bolster its Dubai-Cairo service with another three weekly flights.
Etihad's European push
Abu Dhabi-based airline Etihad Airways will launch a brand-new service to Lisbon this summer. From July 2nd, Etihad will operate three weekly flights between Abu Dhabi International Airport (AUH) and Lisbon Humberto Delgado Airport (LIS) on Tuesdays, Wednesdays and Sundays.
Flights will be served by Etihad's fleet of Boeing 787-9 Dreamliners offering 28 business class and 271 economy seats. The AUS-LIS leg will be an early morning flight, with current scheduling penciling in a 01:30-02:30 departure time, while the return journey from Lisbon will also depart relatively early at 08:50-10:45.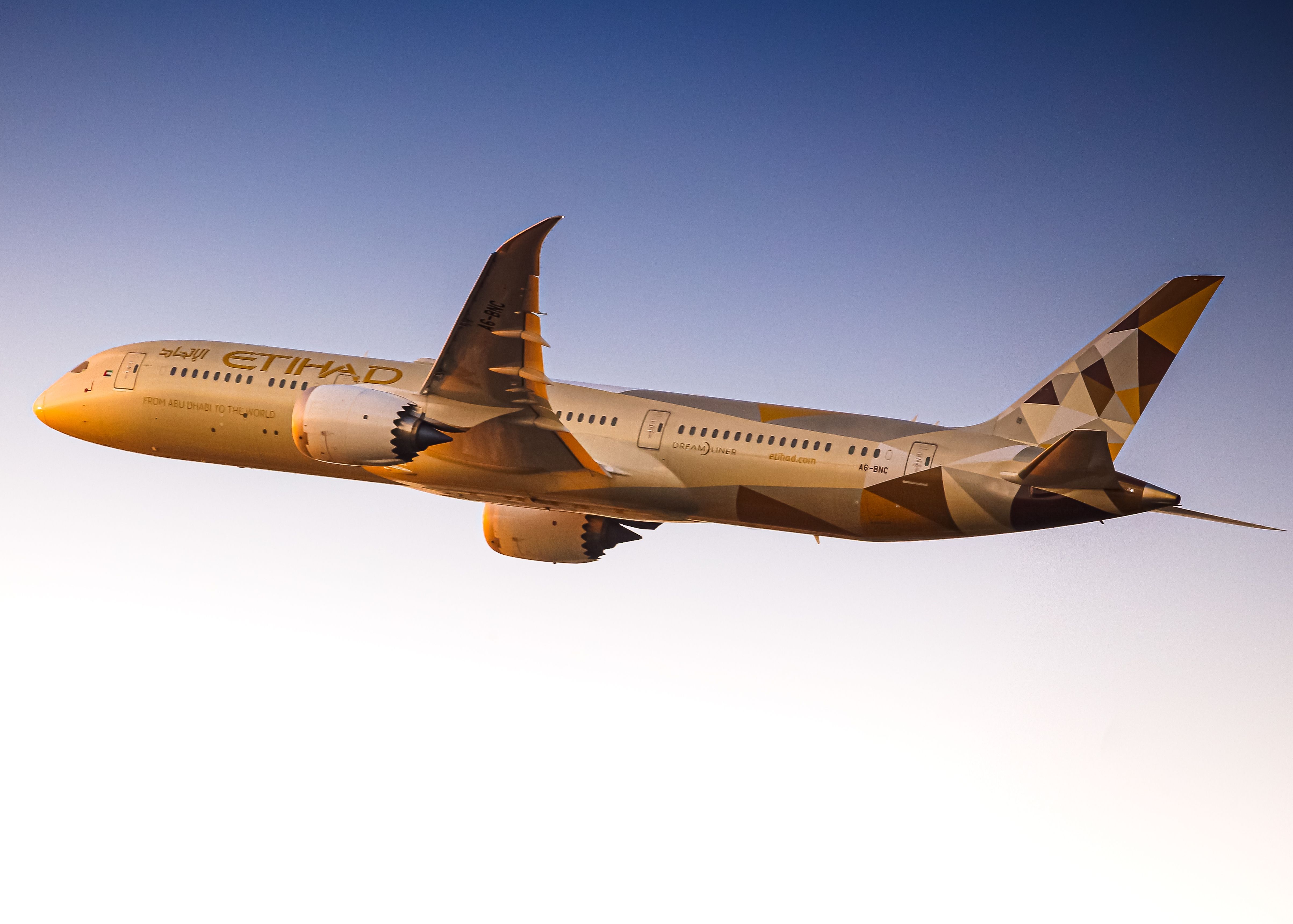 Photo: R.R. Aditya / Shutterstock
Antonoaldo Neves, Chief Executive Officer of Etihad Airways, said,
"We're excited to introduce flights to Portugal for the first time and provide our guests with convenient travel options to one of the most popular summer destinations for 2023. As one of the oldest cities in Western Europe, the coastal city of Lisbon is a great entry point to exploring the rest of the country, with perfect beaches, historic castles, fantastic nightlife and warm and welcoming people. Our new direct connection will enhance the trade and tourism ties between the UAE and Portugal, and we are grateful for the support of the Portuguese authorities in establishing our new air link."
The carrier will also resume flights to Malaga and Mykonos this summer – from June 16th, the airline will fly to Mykonos twice a week (Mon and Fri), followed by the resumption of twice-weekly flights to Malaga (Wed and Sun) on June 18th.
Following its recent announcement, Etihad will now serve 21 destinations in Europe this summer with approximately 160 weekly, with 20% more seats on offer this summer compared to last year. Tickets to all three new destinations are now available to book through the airline's website.
Emirates adds Cairo frequencies
Emirates has announced it will add more flights to its popular Dubai-Cairo route, which will also benefit from more A380 rotations. From October 29th, the carrier will add another three weekly frequencies to its current schedule of 25, taking it to 28 weekly flights in total, with an additional 2,200 weekly seats now on offer.
Flight EK921 – currently operated four times a week – will move to a daily service. The flight departs Dubai International Airport (DXB) at 12:00, arriving at Cairo International Airport (CAI) at 14:15, while return flight EK922 leaves Cairo at 16:15 and lands in Dubai at 21:45.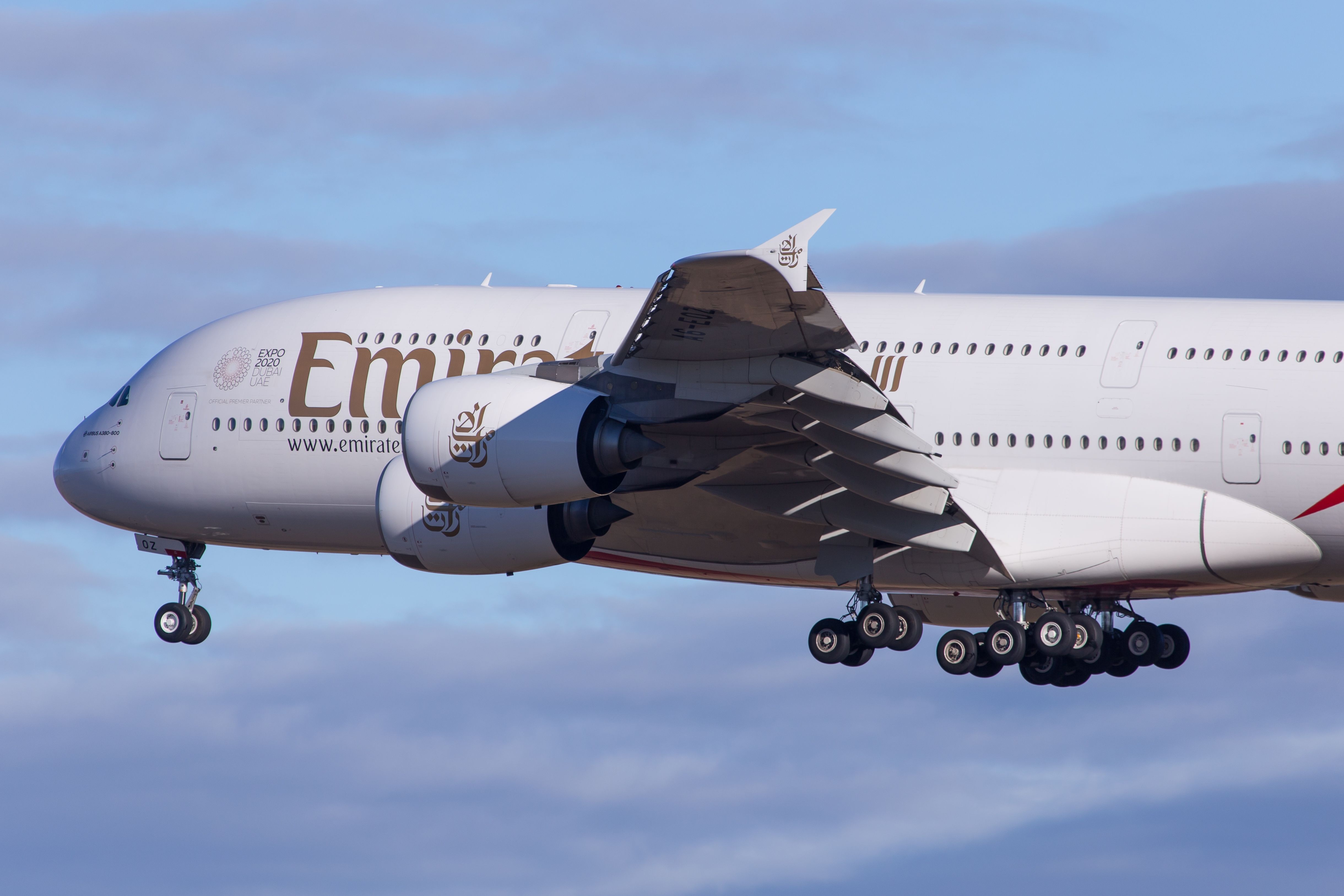 Photo: Wirestock Creators | Shutterstock
Three of Emirates' four daily flights will be served by its Airbus A380 fleet, with the remaining service operated by a Boeing 777-300ER – interestingly, Cairo has the highest deployment of Emirates A380 frequencies in the MENA region, excluding Dubai. The third Airbus A380 service – EK925 – departs Dubai at 20:40 before landing in Cairo at 22:55, while return leg EK926 departs Cairo at 00:40 the next day and arrives in Dubai at 06:10.
Emirates first launched flights to Cairo way back in 1986 and has since carried around 9.6 million passengers to and from the Egyptian capital. Following decades of close cooperation and investment, the UAE and Egypt celebrated 50 years of ties in November, with Emirates adding that "over the last three decades, the airline has made an important contribution to the local economy and tourism by flying in visitors from across its global network spanning six continents."
Are you excited about Etihad's European expansion this summer? Have you ever flown on Emirates' Dubai-Cairo service? Let us know in the comments.
Emirates has been unable to fly to Nigeria, so local travelers have found other ways of getting to the UAE. Photo: Vincenzo Pace/Alvin Man – Simple Flying

IATA/ICAO Code:

EK/UAE

Airline Type:

Full Service Carrier

Hub(s):

Dubai International Airport

Year Founded:

1985

CEO:

Ahmed bin Saeed Al Maktoum

Country:

United Arab Emirates

Etihad had been a significant investor in Alitalia in the years leading up to the first round of loans from the Italian government. Photo: Vincenzo Pace | Simple Flying

IATA/ICAO Code:

EY/ETD

Airline Type:

Full Service Carrier

Hub(s):

Abu Dhabi International Airport

Year Founded:

2003

CEO:

Tony Douglas

Country:

United Arab Emirates