Ukrainian national carrier Ukraine International Airlines (UIA) has again extended the suspension of regular and charter flights from and to the country until April 10, 2023. When making its decision to extend flight suspension, UIA acknowledged the safety risks associated with Russia's ongoing invasion of Ukraine.
In addition, UIA explained that passengers impacted by the extension would have the option to reschedule their flights once the situation in the country becomes more stable. Additionally, passengers are eligible for a refund of the ticket cost. UIA outlined in an official statement:
"The validity period of promo codes and EMD issued before March 31, 2022, is automatically extended until March 31, 2024. The validity of promo codes and EMDs issued after April 1, 2022, is two years from the date of issuance."
Standstill for almost a year
Russia's invasion of Ukraine has had a significant impact on the country's flag carrier. The airline has been forced to suspend flights in the region due to safety concerns for almost a year, causing a significant blow to UIA and the country's tourism.
Oleg V. Belyakov via Wikimedia Commons"" data-modal-id="single-image-modal" data-modal-container-id="single-image-modal-container" data-img-caption="""">
Throughout the year, Ukraine's biggest carrier made several attempts to ease the impact of the war by leasing its aircraft to other airlines. To minimize losses caused by the war, UIA wet-leased its Boeing 737-900ER to the Latvian flag carrier airBaltic.
The short-term lease of UIA's Boeing 737-900ER served for flights within the airBaltic network in May 2022. Commenting on the decision to lease the aircraft, Martin Gauss, CEO of airBaltic, said at the time:
"It is now a very challenging time for the Ukrainian people and their national airline. By temporarily wet leasing their aircraft, we are also providing short-term work to the employees of Ukraine International Airlines."
UIA fleet and aircraft movement
Before the invasion, UIA employed about 1,300 staff and operated 25 aircraft, including 10 Boeing 737-800s, seven Embraer ERJ-190s, four Boeing 767s, three Boeing 737-900ERs, and a Boeing 777 jet.
However, ch-aviation.com data showed that UIA currently has a total of 17 aircraft in its fleet, including five Embraer ERJ-190s, four Boeing 737-800s, four Boeing 767s, three Boeing 737-900ERs, and a Boeing 777 jet.
Out of 17 aircraft, UIA's Boeing 737-800, registered as UR-PSF, turns out to be wet-leased to a Ukrainian charter airline Windrose Airlines, according to ch-aviation.com.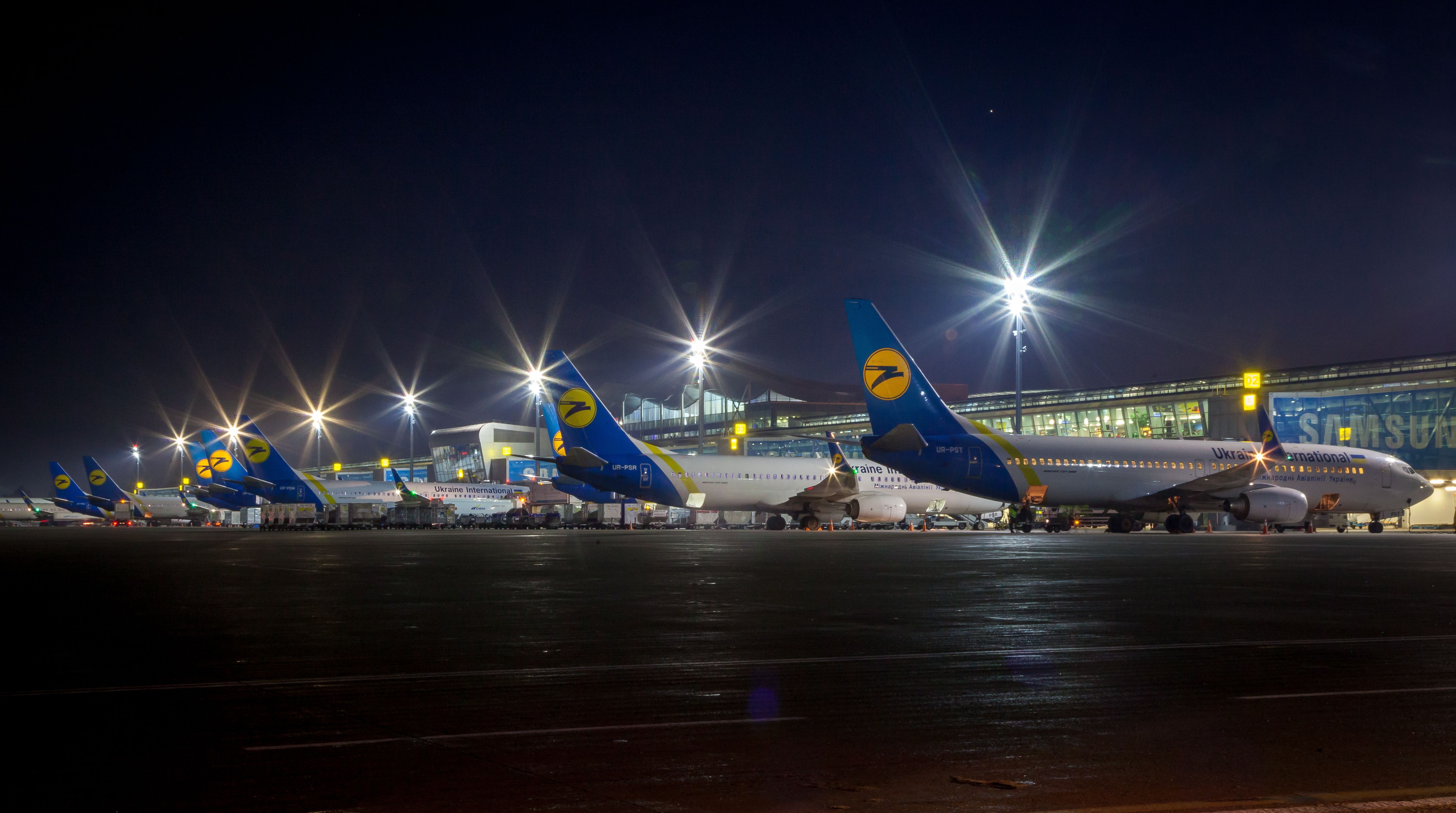 Photo: Real_life_photo | Shutterstock
Flighradar24.com data revealed that the wet-leased UR-PSF has recently been conducting flights between European destinations. The latest flight on February 8, 2023, was operated between Larnaca International Airport (LCA) in Cyprus and Bratislava M. R. Stefanik Airport (BTS) in Slovakia.
Sources: UIA, Flightradar24.com, ch-aviation.com