Some notable changes are coming to Japan in the weeks and months ahead as COVID-19 moves from being a pandemic to something that is endemic. The government recently declared that it will be easing guidelines on mask-wearing in the areas of public transportation and schools. Airlines will also have mask mandates relaxed, but this will come into effect later than other changes.
From requirements to recommendations
On February 11th, the Japanese government announced that it would be drastically easing COVID-19 guidelines effective as of Sunday, March 13th. This will see mask requirements on public transportation and at schools become simple recommendations – particularly at times of congestion and crowding.
As reported by Kyodo News, the government is downgrading of the legal status of COVID-19 to the same category as common infectious diseases such as the seasonal flu. This downgrading will officially come into effect on May 8th, which subsequently officially paves the way for airlines to remove mask mandates.
Indeed, The Japan Times reports that the nation's carriers, including Japan Airlines and All Nippon Airways, will make passenger mask-wearing a "personal choice" on May 8th. At present, Japan's Scheduled Airlines Association mandates that passengers, with the exception of infants – must wear masks and refrain from conversation as much as possible while onboard.
The website of Japan Airlines currently states that masks must be worn at all times at airport check-in counters, security screening points, airport lounges, and onboard all aircraft. "Refrain[ing] from unnecessary conversation" is also explicitly stated by the carrier.
A less dramatic change for Japanese culture
While there were quite a few inflight mask-mandate-related incidents across 2020, 2021, and even 2022 around the world, it could be argued that Japan faced less resistance to requirements and requests to wear face masks in public areas and onboard aircraft.
This is due to the fact that mask-wearing in public had already become a widespread custom in the country. According to Web Japan, Japanese are accustomed to wearing masks to avoid passing on germs to other people. Additionally, many put on masks in public places even if they are feeling healthy. One explanation for this is that many residents suffer from hay fever or seasonal/environmental allergies and that mask-wearing reduces the symptoms of these reactions.
While many residents of Japan might have already been accustomed to wearing a mask in public places prior to COVID, the country wasn't immune to mask-related incidents onboard flights. Indeed, Nippon.com reports that, in September 2020, a Peach Aviation flight from Kushiro to Kansai had to make an unscheduled diversion after a male passenger refused to wear a face mask. After refusing multiple instructions to wear a mask, the passenger began shouting after a warning notice was issued. The shouting prompted the crew to make the unplanned stop at Niigata Airport to remove the passenger.
Iasta via Wikimedia Commons"" data-modal-id="single-image-modal" data-modal-container-id="single-image-modal-container" data-img-caption="""">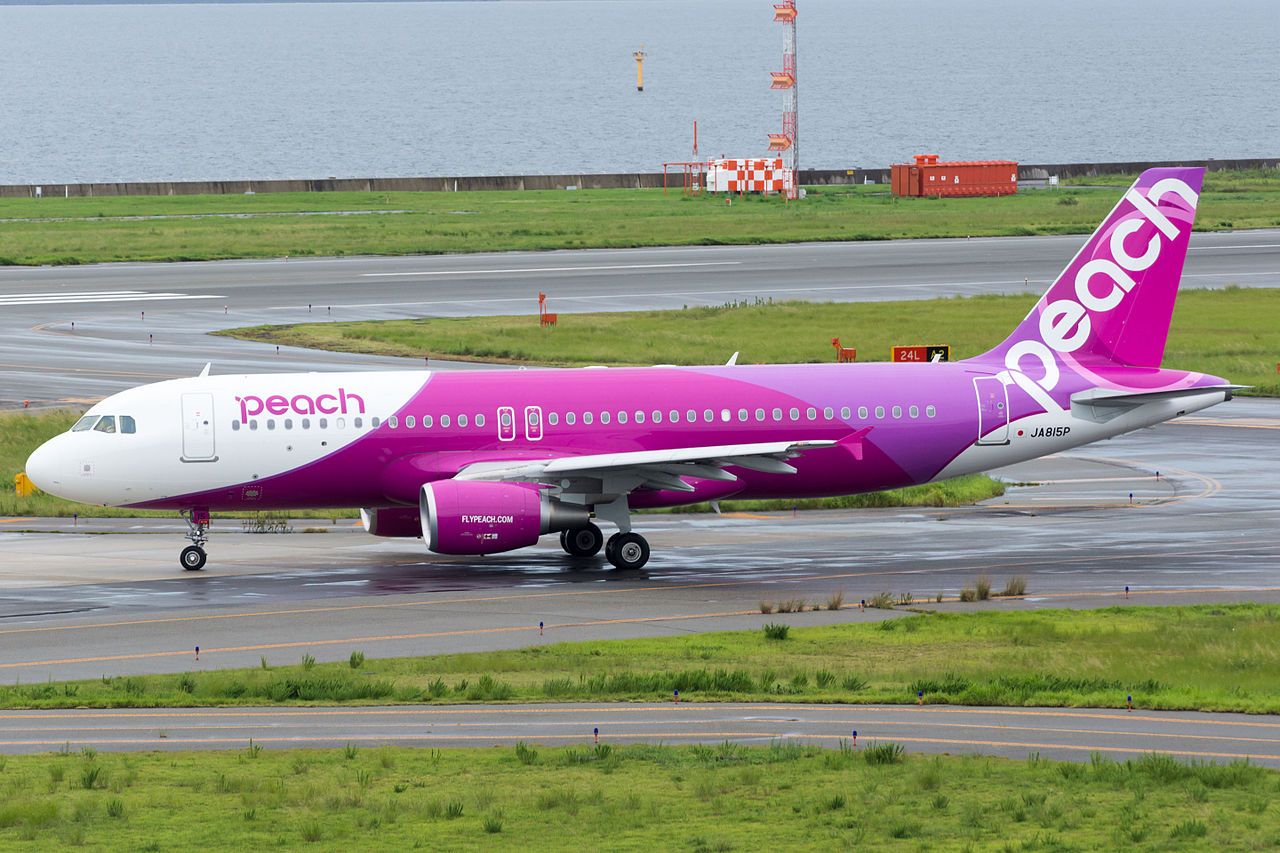 One of the last
Japan is one of the last major jurisdictions to remove mask mandates onboard aircraft. Early 2022 saw the removal of a federal mask mandate in the US, onboard aircraft. In India, the requirement was removed in November 2022. The change in the United States resulted in the immediate decline of infilght incidents for Southwest Airlines (and likely for many other carriers as well).
What do you think of this change in Japan's regulations? Let us know by leaving a comment.
Sources: Kyodo News, Japan Times, Web Japan, Nippon