A big year ahead for Ireland's flag carrier.
Aer Lingus has posted a full-year €45 million ($47.5 million) operating profit after two successive loss-making years. This comes as the airline's owner International Airlines Group (IAG) also returned to profitability.
Aer Lingus recovery continues
The Irish carrier recorded its first yearly operating profit since 2019, although it is still some way off from the €276 million ($291.8 million) profit in 2019. A strong performance in the second half of 2022 offset Q1 and Q2 operating losses of €95 million ($100 million), with the airline recording an operating profit of €139 million ($147 million) in Q3 and €1 million ($1.05 million) in Q4 – 2022's figures are a welcome return to profitability following losses of €347 million ($366 million) in 2021.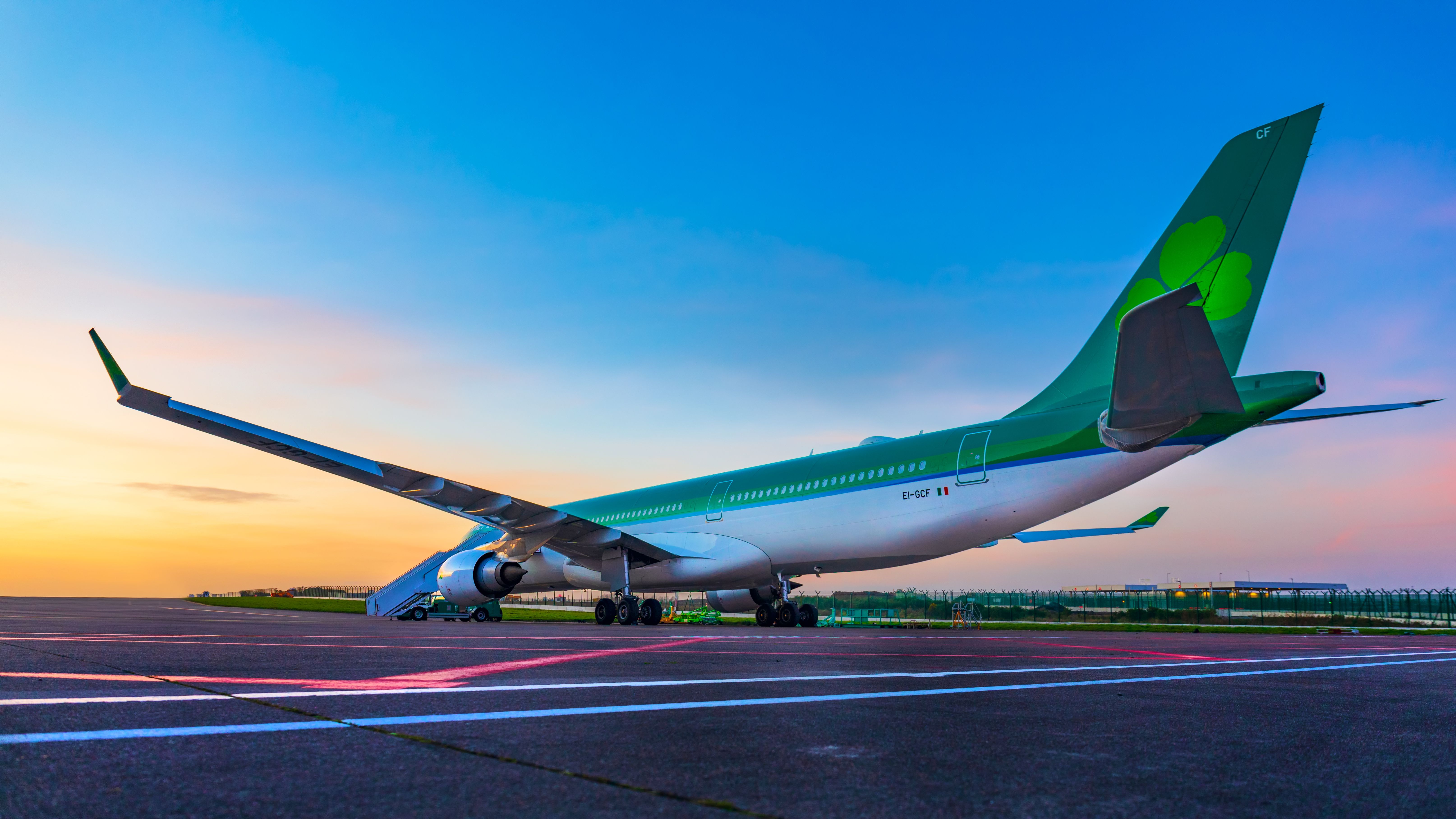 Photo: Peter Krocka / Shutterstock
Passenger revenue for the year went up to €1.77 billion ($1.87 billion), with almost 1,000 new employees joining the airline (and 1,000 more to come this year) along with two aircraft additions in the form of two Airbus A320neos. The carrier managed to reach its pre-pandemic capacity in Q4 2022 following a significant ramp-up in operations and added that its base at Manchester Airport (MAN) performed well in its first full year.
Leisure travel key
Driving the carrier's recovery was a sharp return in leisure travel following the widespread removal of COVID-related restrictions in early 2022. During Summer 2022, Aer Lingus operated over 70 routes across 62 destinations, including over 50 European and 16 transatlantic routes. The airline added that its five most popular European destinations were Malaga, Lanzarote, Faro, Nice and Naples during its summer season.
Aer Lingus said,
"Leisure travel has been key to recovery particularly in the peak holiday periods, with business travel also recovering but at a slower pace. There has been high market demand for European sun destinations and North Atlantic routes, with notable strength in inbound US passengers."
While leisure travel recovered rapidly, business travel has been slower to bounce back but is still improving on previous years.
Optimism despite global uncertainties
Aer Lingus is expecting a stellar 2023 despite facing industry headwinds such as rising fuel costs, volatile exchange and interest rates and inflation. In December, the airline announced its "biggest-ever" summer schedule, with 53 European destinations and over 2.25 million transatlantic seats on offer – along with bolstering capacity on select leisure routes, the carrier added three new destinations to its European network – Kos (Greece), Sardinia (Italy) and Brindisi (Italy).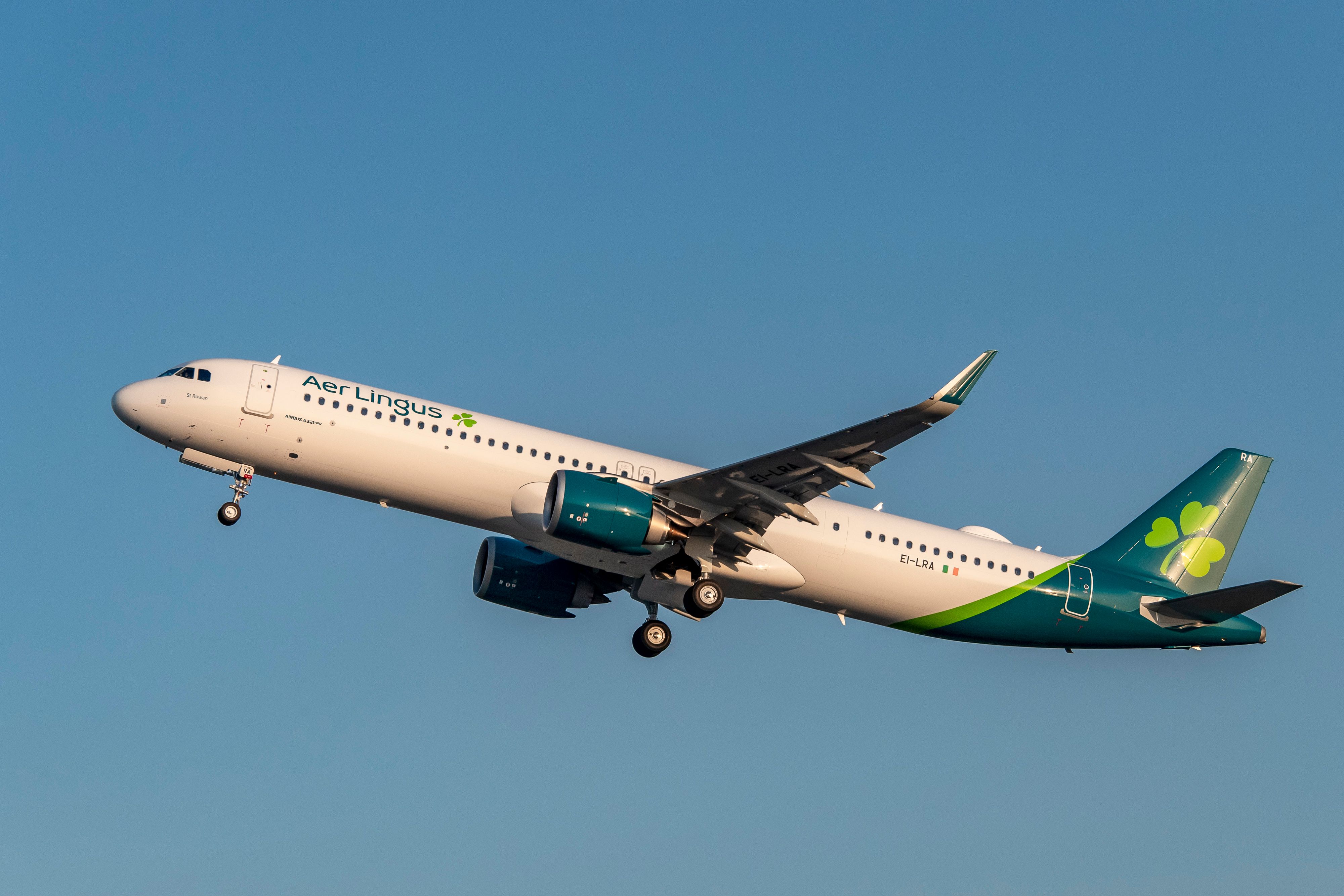 Photo: Airbus
Aer Lingus added,
"While we are mindful that business travel recovery lags that of leisure, and that global macroeconomic uncertainties causing higher oil prices, exchange rate fluctuations, rising interest rates and inflation could impact aviation this year, there is much for Aer Lingus to build on in 2023."
Things are also on the up for parent company IAG – its latest full-year financial results saw its first post-pandemic yearly profit in 2022 and predicts it will double its profit margin this year.
Did you fly with Aer Lingus in 2022? How did you find your experience with the Irish carrier? Let us know your stories in the comments.
To increase aircraft productivity, Aer Lingus often routes its A321LRs like this: Dublin-Washington Dulles-Dublin-London Heathrow-Dublin-Toronto… Photo: Vincenzo Pace | Simple Flying.

IATA/ICAO Code:

EI/EIN

Airline Type:

Full Service Carrier

Hub(s):

Dublin Airport

Year Founded:

1938

Airline Group:

IAG

CEO:

Lynne Embleton

Country:

Ireland