Security and immigration are two of the major airport hassles, requiring you to spend anywhere from a few minutes to hours to get through. However, like many airports, London Heathrow (LHR) offers Fast Track, dedicated queues for premium cabin passengers, elite status frequent flyers, and select others. But you can also buy access to the queues, so how much does it cost, and is it worth it?
It's important to note that currently Fast Track is unable to pre-book for departures or connections. Heathrow says this is due to "the situation with Covid-19," despite no current travel restriction, meaning it has more to do with the staff shortages it is facing. The service hasn't been available online for three years now, with no approximate date available, although there are some interesting ways to get access.
How does Heathrow Fast Track work?
Fast Track security access offers passengers a 'beat the queue' product. A separate gate or even a section in some terminals which allows you to go through security quicker – or at least that's the idea. At Terminal 5, this is the North Security Fast Track section, whereas other terminals all have queues at both security checkpoints.
Aside from buying, there are a few standard ways of getting in. Almost all business class and first class tickets will get you into the Fast Track security queues at departure. So will oneworld Emerald status (the highest tier) and Star Alliance Gold, but remember to make sure it's on your boarding pass with the Fast Track mentioned. American Express Centurion card holders are welcome as well.
Photo: Elena Graham / Shutterstock
Last year, the airport partnered up with the train line Heathrow Express to offer those traveling in the business first class cabin of the train access to Fast Track as well. Considering purchasing access is currently closed, buying a £32 ($38.5) one-way train ticket (compared to the standard £20-25 ($24-30) fare) is the cheapest way of getting access.
Note that Fast Track at UK immigration is only available to business or first class passengers flying with participating airlines. These queues are also suspended currently, but once they are available again, only airlines can hand out passes to travelers, no pay-as-you-go here.
What does Heathrow Fast Track cost?
While the service hasn't been on sale since 2020, it previously costed £12.5 ($15) for access. This pass would give you a two-hour window before your flight to use the queue. While this can be extremely helpful during rush hour, Heathrow security is generally efficient, so only buy if you know you're going to be running late or just want to try the experience.
It's important to note the service must be pre-booked at least 24 hours in advance, so you can't buy access after seeing the length of the queue! It works the same way for security at flight connections (yes, Heathrow is one of the European airports that has connecting security), just book in advance and use the queue after landing.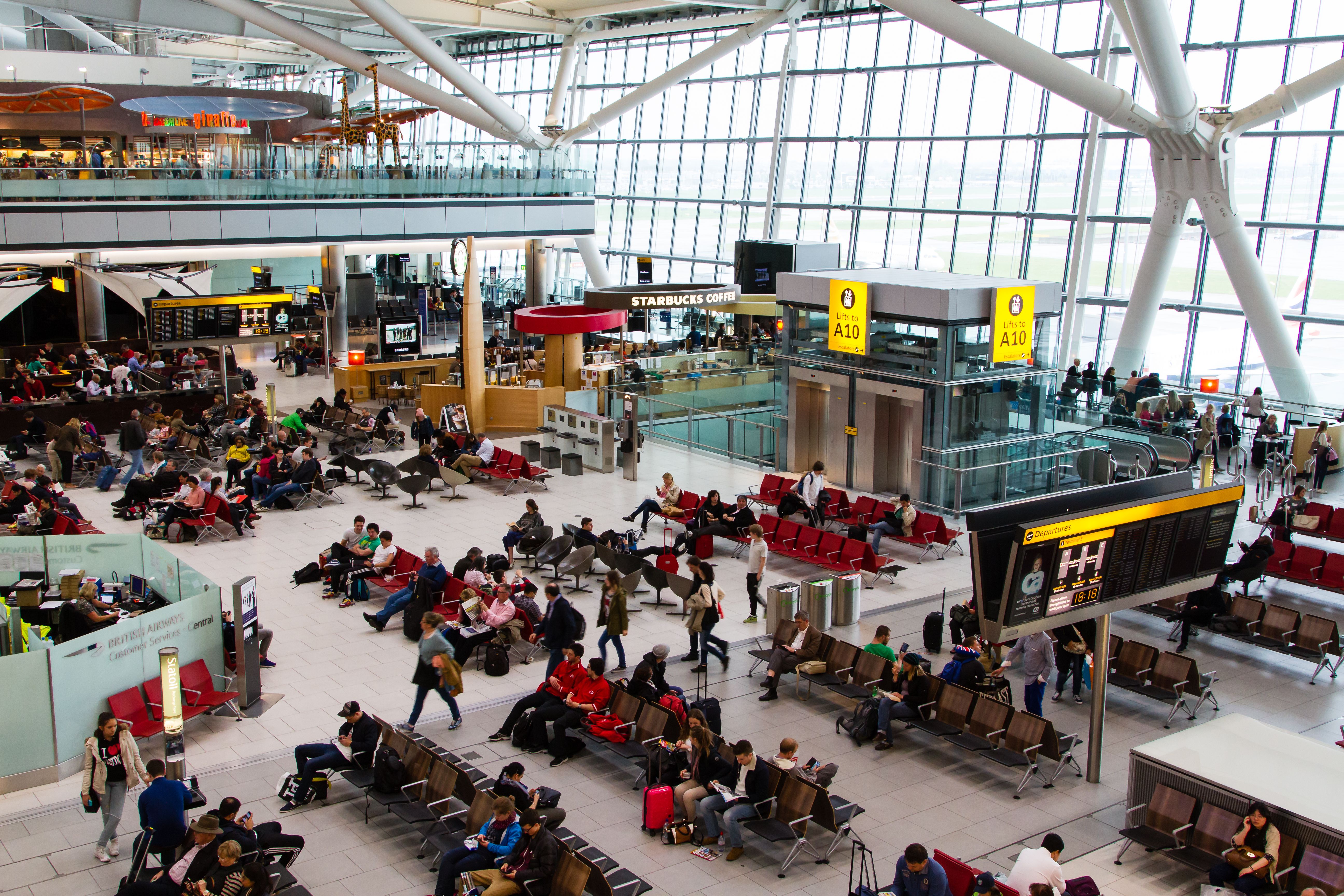 Photo: Milosz Maslanka / Shutterstock
While last summer's staff shortages might be pushing many to consider purchasing these passes, my advice remains the same: only do so if you're definitely time constrained. If you plan on arriving at Heathrow three hours before your flight, there is little reason to pay for a pass, when and if it becomes available again. The real value is to be found on tight connections, where Fast Track could mean the difference in making the flight after a 100m sprint or a leisurely stroll through the terminal.
Would you buy Fast Track access at Heathrow? Let us know in the comments!
IATA/ICAO Code:

LHR-EGLL

Country:

United Kingdom

CEO:

John Holland-Kaye

Passenger Count :

19,392,178 (2021)

Runways :

09L/27R – 3,902m (12,802ft) |09R/27L – 3,660m (12,008ft)

Terminals:

Terminal 2 |Terminal 3 |Terminal 4 |Terminal 5