The Airbus A319 is a popular short-fuselage narrowbody jetliner, with almost 1,500 examples of the type having been produced. While it hasn't sold as well as the larger A320 model, it is still a useful aircraft for carriers operating lower-demand sectors. Several have fitted it with dense 156-seat layouts, but which ones?
Allegiant Air
According to data from ch-aviation.com, a total of five airlines have active examples of the Airbus A319-100 at their disposal which have 156 seats onboard. Naturally, such layouts consist entirely of economy class seats. Starting alphabetically, we have US low-cost carrier Allegiant Air, which has 35 Airbus A319s in its present fleet.
31 of these are active, with four currently undergoing maintenance. They are 17.6 years old on average, and, historically speaking, Allegiant Air has flown another three A319s. When it comes to seat pitch, ch-aviation's data shows this as ranging from 30 to 34 inches, which doesn't seem too bad given the dense configuration.
easyJet
Over in Europe, orange-liveried low-cost giant easyJet is a keen user of the Airbus A319-100. In fact, active examples of the type with the maximum of 156 seats onboard can be found at two carriers that form part of the wider easyJet Group. These are easyJet UK and easyJet Europe, with 57 and 38 examples apiece.
Photo: Rebius/Shutterstock
The A319 has also played a key role at these airlines historically, with another 132 examples having flown for easyJet UK, and 13 more at easyJet Europe. The European budget carrier's A319s are configured with less in the way of legroom than those at Allegiant Air, with a tight standard seat pitch of just 29 inches offered.
IrAero
Over in Russia, Irkutsk-headquartered carrier IrAero has just one active example of the Airbus A319-100 with 156 seats onboard at its disposal. Registered as RA-73699, this aircraft is 18 years old. Funnily enough, it entered service with none other than easyJet itself back in April 2005, where it stayed until April 2012.
Anna Zvereva via Flickr"" data-modal-id="single-image-modal" data-modal-container-id="single-image-modal-container" data-img-caption="""">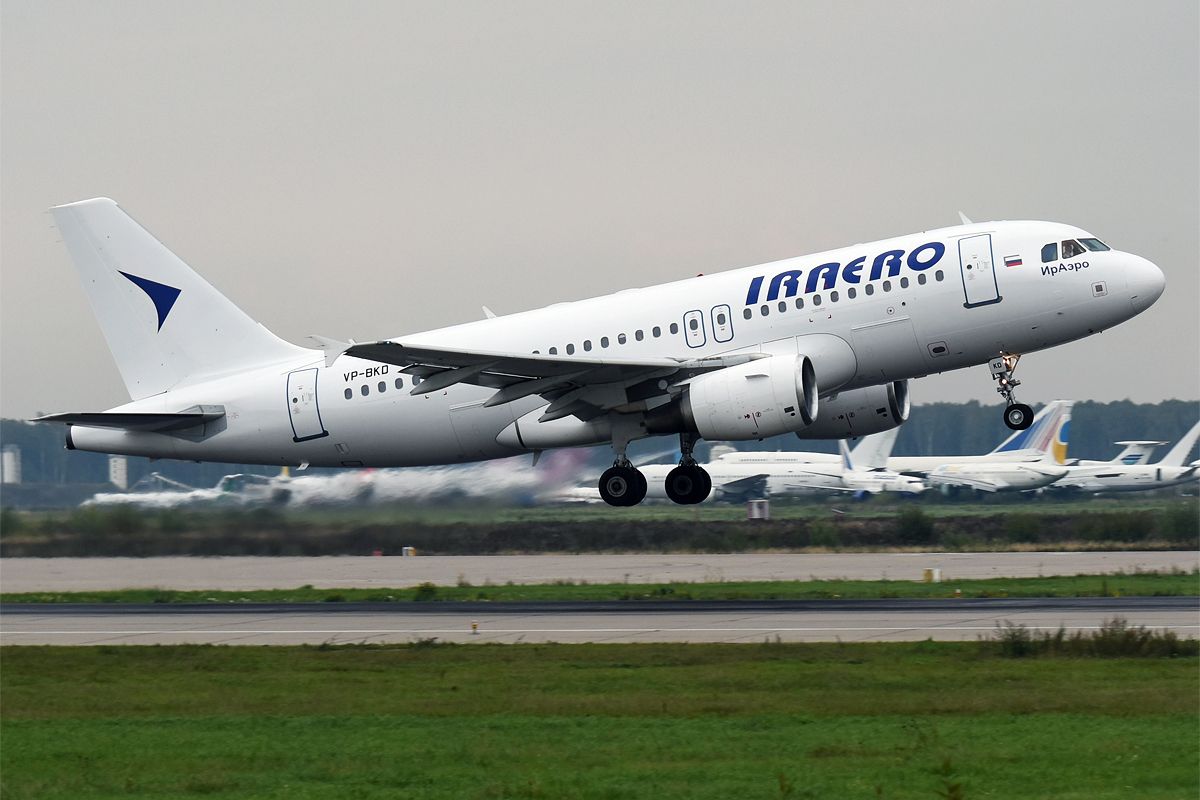 After this, it moved to Russia, and served various carriers from the country, including RusLine, Tatarstan Air, and VIM Airlines, under the registration VP-BDY. It also flew for iFly Airlines as EI-GFN, before joining IrAero in 2021. According to SeatMaps.com, this aircraft also features a knee-crushing seat pitch of 29 inches.
Volotea
Last but not least on the list of airlines with active 156-seat examples of the Airbus A319-100 at their disposal, we have Spanish low-cost carrier Volotea. While this airline was previously known for being a rare operator of the Boeing 717, it now exclusively flies Airbus jets, including 20 examples of the short-fuselage A319-100.
16 of these are active, with three undergoing maintenance and one in storage. They are 18.6 years old on average, and, historically speaking, a 21st example has also served the Asturias-based budget carrier. When it comes to pitch, it is a similarly tight affair to easyJet and IrAero, with 28-29 inches being the standard.
Sources: ch-aviation.com, SeatMaps.com
Stock Code:

AIR

Business Type:

Planemaker

Date Founded:

1970-12-18

CEO:

Guillaume Faury

Headquarters Location:

Toulouse, France

Key Product Lines:

Airbus A220, Airbus A320, Airbus A330, Airbus A340, Airbus A350, Airbus A380