Airbus' smallest and newest aircraft, the Airbus A220, is no exception when it comes to production delays due to supply chain issues. Airbus and Boeing have long been in the news for their narrowbody aircraft production delays. While the two popular types (Airbus A320neo and Boeing 737 MAX) receive the most attention, the Airbus A220 also faces similar supplier issues.
At the beginning of 2022, Airbus showed their 2021 deliveries as the highest ever. According to Airbus,
"We delivered 50 A220 aircraft in 2021 – the highest number ever for A220s and continue to ramp up our A220 production, with the addition of the pre-final assembly line in Mirabel supporting our pre-assembly work since January 2021".
The A220 production rate for 2021 was nearly 4.2 aircraft a month. Airbus aimed to work closely with its suppliers to improve supply chain issues. Moreover, improved production processes at Mirabel, Quebec, and Mobile, AL factories were expected to increase the production rate significantly.
Photo: Tom Boon | Simple Flying
The 2022 delivery numbers were marginally better than the previous one, with 53 A220 aircraft delivered. This results in just over 4.4 aircraft a month. Airbus faces supply chain issues still related to COVID-19. Moreover, the Russia-Ukraine conflict has further raised supplier challenges affecting multiple production programs at Airbus.
Planning and scheduling adjustments
Airbus is implementing ad hoc short-term planning adjustments to align the production schedules with their supply chain. This is implemented to align the flow rate on the assembly line with the supply chain. Re-sequencing of aircraft entering the final assembly line enables Airbus to adjust to the supply chain deficiencies.
Moreover, delivery schedules are created when the pre-assembly requirements are fulfilled. This ensures greater delivery time certainties for customers. It is common for some parts of aircraft to arrive late from suppliers. This causes some aircraft to wait for completion and others to jump the sequence.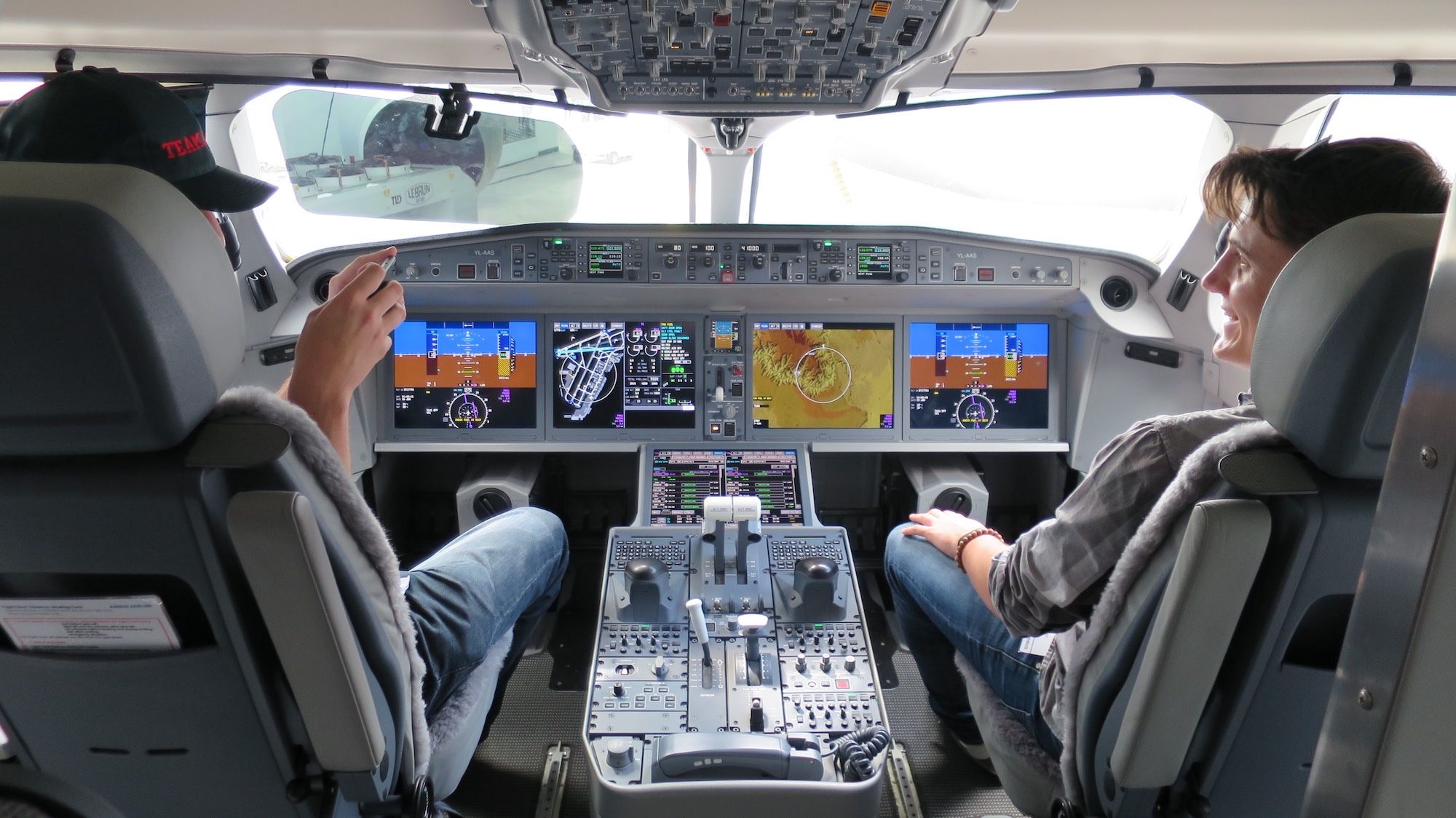 Photo: Joanna Bailey | Simple Flying
Airbus shows that part shortage is throughout their supply chain, affecting most of their narrowbody and widebody programs. There have been many instances when Airbus had to tank parts off some aircraft on the line to enable the delivery of other aircraft.
There is also the engine supply chain issue from Pratt & Whitney. Workers are sometimes forced to install weights instead of engines to keep the aircraft moving on the engine line. Regarding engine supply issues, Boeing has similar practices (of installing weights) in Everett, WA, and North Charleston, SC. In such cases, aircraft are parked away from the moving production line awaiting the engines.
Delivery protection
While these measures may temporarily reduce the production rate, Airbus aims to protect customer deliveries. According to Airbus,
"We are constantly working closely with all major A220 suppliers and partners in order to provide assistance and support to ensure on-time and on quality delivery of A220 parts to protect our pre-final assembly and final assembly operations."
The current A220 production rate at the Airbus Mirabel facility is five aircraft a month. Moreover, Airbus Canada produces one aircraft a month at the Mobile facility. With the supply chain issues sorted out, Airbus targets a 2025 production rate of 14 aircraft a month. To achieve that, both facilities must produce to their capacities of ten a month at Mirabel and four a month at Mobile.
With all-hands-on-deck to push the delivery targets, Airbus is determined to achieve the 14-a-month production rate by 2025.
What are your thoughts on the supply chain issues and management of the Airbus A220 program? Tell us in the comments section.
Stock Code:

AIR

Business Type:

Planemaker

Date Founded:

1970-12-18

CEO:

Guillaume Faury

Headquarters Location:

Toulouse, France

Key Product Lines:

Airbus A220, Airbus A320, Airbus A330, Airbus A340, Airbus A350, Airbus A380