Stuffed animals are a beloved part of many people's lives. Whether they serve as a comforting companion or as a reminder of a special memory or person, stuffed animals are popular travel buddies. However, when it comes to bringing them on a flight, it's important to understand the rules and regulations so you or your child won't risk parting with a beloved plushie.
Stuffed animals as carry-on luggage
While small stuffed animals can be hand-carried on a flight with no issues, larger ones will be counted towards your hand-carry allowance. Most full-service carriers, like United Airlines, Delta, and British Airways allow passengers to take with them one standard carry-on luggage plus a personal item.
Pauline via flickr"" data-modal-id="single-image-modal" data-modal-container-id="single-image-modal-container" data-img-caption="""">
Personal items can include purses, laptop bags, backpacks, and in this case, stuffed animals. The item must fit under the seat in front of you. If your stuffed animal is larger than this, it may need to be checked as baggage instead.
Additionally, some airlines may not allow certain types of stuffed animals as carry-on luggage, such as those with batteries or other electronic components – it's best to check with your specific airline ahead of time to ensure that your stuffed animal will be allowed on board.
Airline requirements
It's important to remember that while stuffed animals can be a source of comfort and joy during travel, they are regarded by airlines as possessions, just like a book or coat. If you need to sacrifice bringing your stuffed animal in order to comply with airline rules or ensure a smooth travel experience, it's important to prioritize your safety over sentimental attachments.
For example, you may be asked to place your stuffed animal under the seat in front of you during take-off and landing, just as you would a purse or backpack. For children who find these phases of flight especially discomforting, it may be difficult to coax them to put their stuffed animals down momentarily. As such, you might want to preempt your child or speak to a cabin crew on whether your child can hold on to their beloved furry friend during these times.
Airport security requirements
Even if you've checked with your airline beforehand and have been given the "OK" to bring your stuffed animal onboard, you will ultimately need to satisfy airport security requirements before you can take it onboard.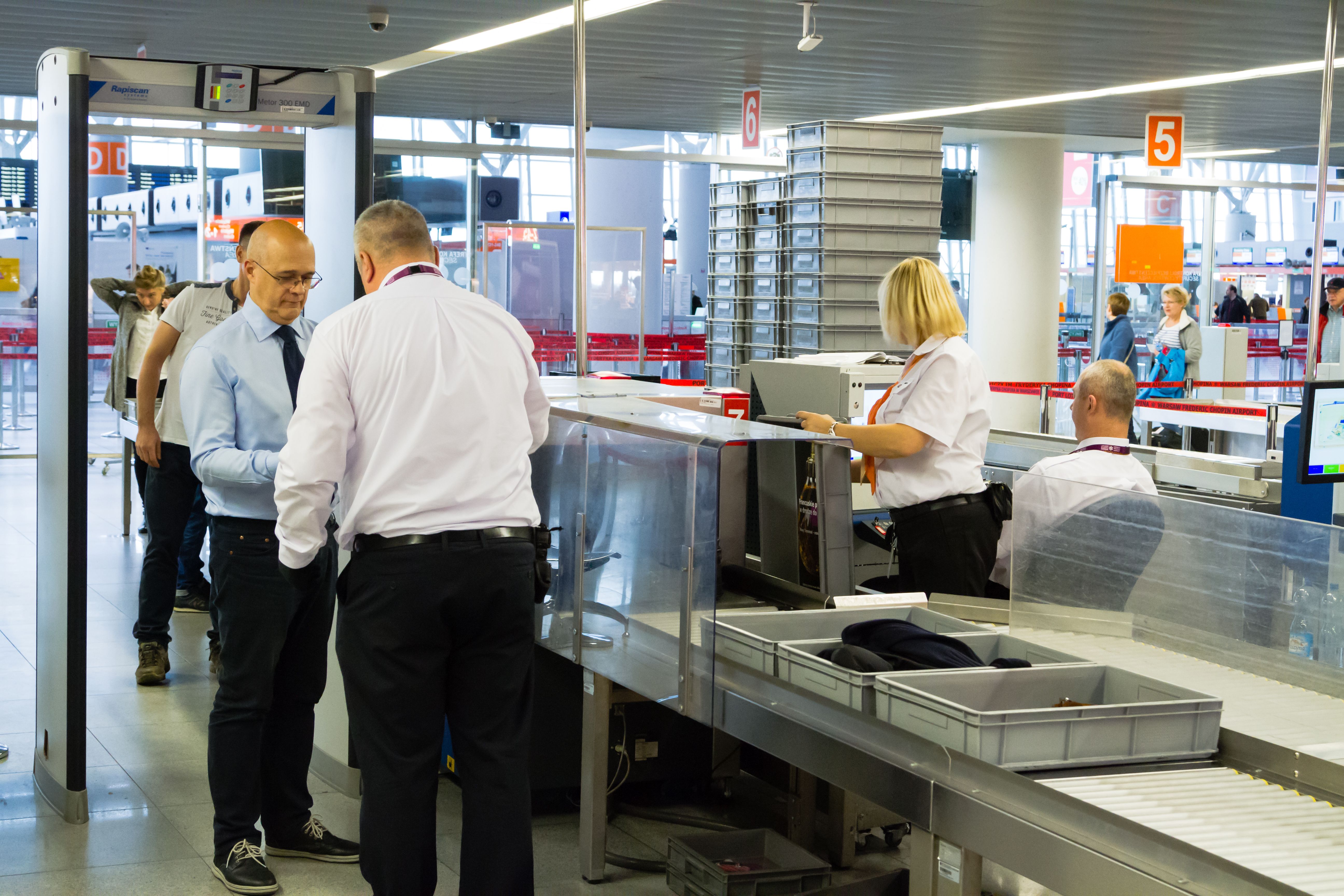 Photo: Milosz Maslanka/Shutterstock
While they may look harmless, stuffed animals are required to undergo security screening, along with other hand-carry luggage (plush toys are not allowed to be taken through metal detectors). If it is too large to go through the X-ray machine, airport security staff may ask that you check in the item instead.
In an alarming case back in May 2012, gun parts were found stuffed in a four-year-old child's stuffed Mickey Mouse, teddy bear, and rabbit plushies. The parts, which could be assembled into a loaded handgun, were detected as the stuffed animals went through a checkpoint X-ray machine at Rhode Island T.F. Green International Airport, US.
In conclusion, while stuffed animals are generally allowed as carry-on luggage on flights, it's important to check with your airline and adhere to airport security regulations to ensure a smooth and stress-free travel experience for both you and your beloved stuffed animal.