For most aviators, a "good flight" leaves on time and arrives a few minutes early, with smooth rides and good views in between. Certainly, an urgent or emergency situation does not make the wish list for a good flight.
But despite the unmatched safety record in commercial aviation, things occasionally go wrong, and pilots – along with cabin crew members, air traffic control, and others – are trained to professionally handle an urgent situation in-flight.
In the world of VHF radio communication, which pilots use in ground-to-air communication with air traffic control, the words "pan-pan" and "mayday" have specific, nuanced differences. Still, both phrases have a role in urgent communication should a situation develop in flight.
Photo: Gorodenkoff / Shutterstock
FAA guidance on distress or urgent communication
Let's look at the Federal Aviation Administration's Aeronautical Information Manual, or AIM, section 6-3-1, which covers distress and urgency communication:
Distress and Urgency Communications (6-3-1)

The initial communication, and if considered necessary, any subsequent transmissions by an aircraft in distress should begin with the signal MAYDAY, preferably repeated three times. The signal PAN-PAN should be used in the same manner for an urgency condition.

Distress communications have absolute priority over all other communications, and the word MAYDAY commands radio silence on the frequency in use. Urgency communications have priority over all other communications except distress, and the word PAN-PAN warns other stations not to interfere with urgency transmissions.
Pan-Pan
Pan-Pan, short for "possible assistance needed," is used to communicate an urgent, but not emergency, situation over VHF radio, in the case of aviation, to air traffic control. Examples could include a recreational pilot getting lost, or perhaps needing to climb to a higher altitude to sort a problem out. On an airliner, it could be the loss of an aircraft system that does not immediately impact the flight but might require rerouting or landing at a nearby airport. Think of pan-pan as serious but not life-threatening – situations the flight crew can handle with time to troubleshoot, assisted with priority from air traffic control.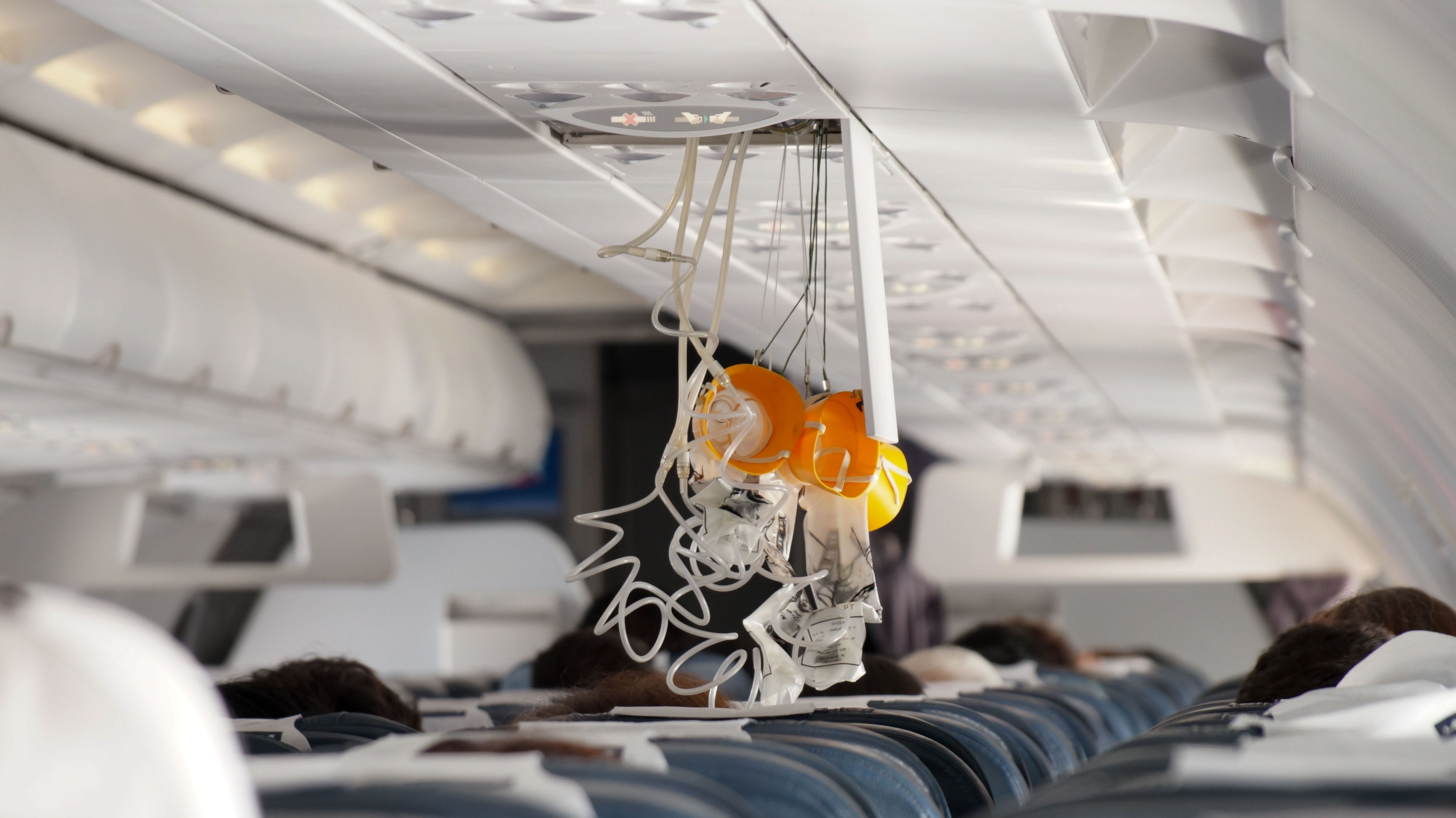 Photo: chrisontour84/Shutterstock
Want to learn more about key aviation issues? Check out Simple Flying's Guides.
Mayday
As shown above, in the AIM, mayday communication is urgent and requires immediate attention to a situation that threatens life. A few examples of mayday situations would be a fire onboard, loss of flight controls or aircraft controllability, or incapacitation of a pilot. Emergencies such as these must be handled immediately. Flight crews may require special assistance from air traffic control, such as clearing airspace for an immediate landing or notifying and preparing fire and rescue crews. A crew calling mayday will have the air traffic control's full attention, assistance, and resources. Lives depend on it.
Did you know: Mayday comes from the French m'aider, which means, 'help me.'
What if you cannot communicate with air traffic control?
You might be reading this and wondering what a pilot is to do if they cannot reach the air traffic controller in the airspace in which they are operating. In that situation, a pilot can make an urgent or distress call on a VHF Guard frequency, 121.5 MHz, an emergency aircraft frequency monitored by most air traffic control facilities, flight service stations, military air defense, and a lot of other civilian aircraft in the air. Use of this frequency can get the aircraft the help they need at any time, in any part of the national airspace system.