Like it or not, most of the world changes its clocks biannually. Many Americans woke up on March 12 an hour ahead compared to when they went to bed, and the same will happen for most Europeans on March 26, 2023. The effects of time changes ripple across many industries, and aviation is no exception due to the operation revolving around strict timetables. Here's how time changes affect some aspects of the aviation industry.
Route network changes
Travelers who regularly fly a route at a particular time might have noticed their departure time moved forward or back by an hour. This is more often the case on a route where one city changed its clock while the other remained the same. For example, American Airlines flight 20 from Dallas-Forth Worth to London changed from a 3:20 pm departure to a 4:20 pm departure on March 12 to ensure its arrival at 8:20 the following day did not change. London did not change its time, and the arrival slots at a busy airport like Heathrow are unflexible. When London changes time in a few weeks, the flight's departure time will likely slide back an hour to accommodate this restriction.
Photo: Vincenzo Pace I Simple Flying
Airlines might even remove flights as a result of time changes. From November until March, Phoenix is only one hour behind the Central Time Zone in the United States. Phoenix does not observe daylight savings and falls an extra hour behind CST in March. Airlines offer 10:00 pm departures from Phoenix to places like Houston and Minneapolis during the winter. When the time zones shift, these flights are mostly eliminated because they arrive well past 2:00 am, an unpopular travel schedule. They might also be moved to a later departure time, turning these flights into an overnight redeye journey.
Crews
Airline crews who work on the morning after the clocks "spring forward" pay extra close attention to their alarm settings. There are many stories of flight attendants and pilots missing their "show time" for the morning flight because of a time change. I had a 6:30 am this time, and you better believe I woke up an hour earlier than I usually would have to double-check that my phone converted time zones properly!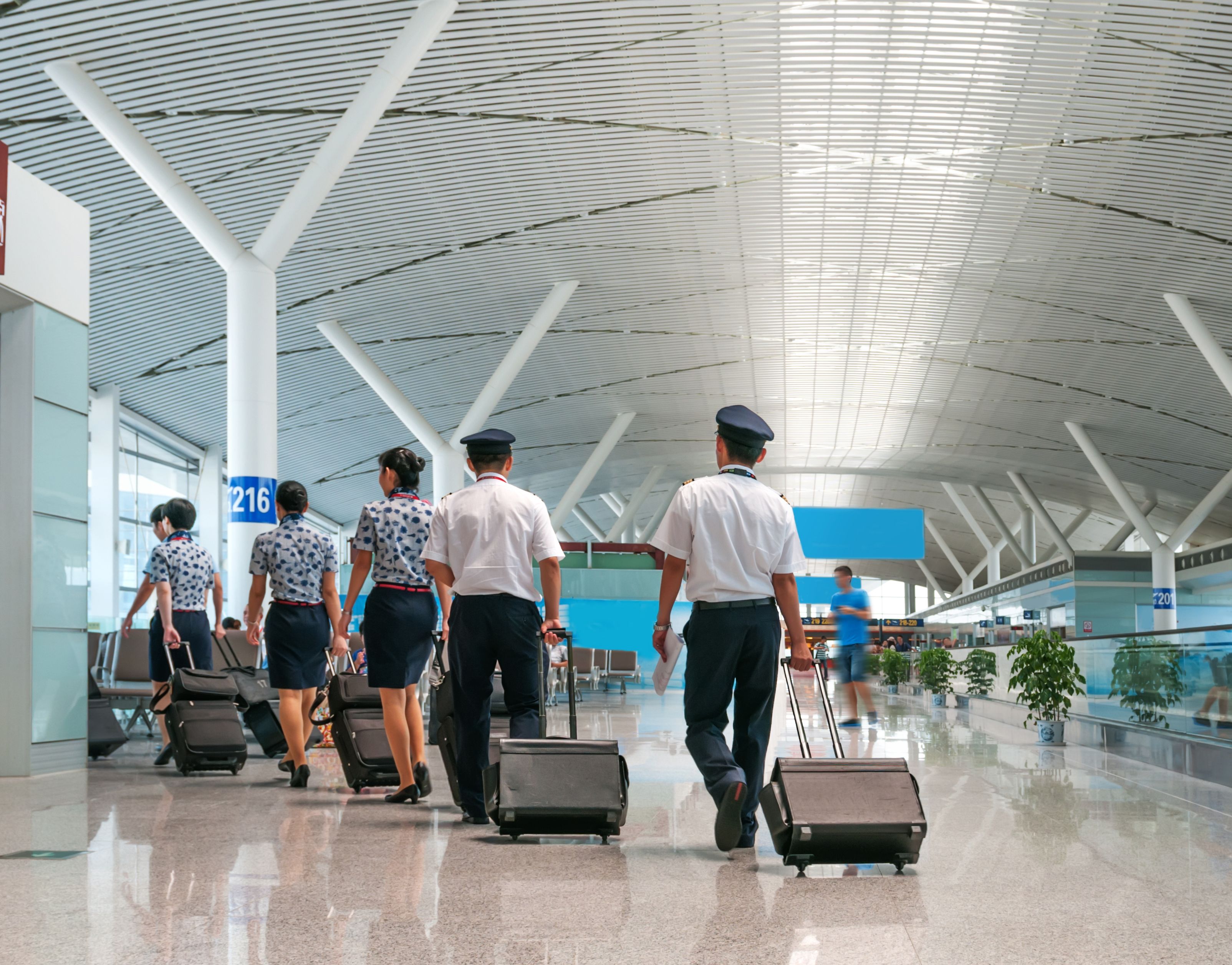 Photo: hxdyl I Shutterstock
Global timekeeping
One more considerable impact of time change in the aviation industry is local time's displacement from Greenwich Mean Time (GMT). GMT, or Universal Time Coordinated (UTC) or Zulu Time, is the atomic measurement for timekeeping within aviation. Weather reports are made, and flight plans are filed according to UTC. When the local time changes, the displacement from UTC changes as well. Pilots, dispatchers, and controllers must be attentive to the shift in UTC relative to their local time. The industry's fluid operation depends on this.
Time is precious to the aviation industry and those who work within it. It would be easier if clocks were not shifted biannually, but observing local time shifts relative to the rest of the world reminds us that we are a small part of the global community. It's also a welcome change when the sun sets an hour later after a long winter, artificial though it may be.