Delta Air Lines operates a diverse fleet of Airbus and Boeing aircraft. Its long-haul fleet today is made up of a variety of Airbus and Boeing types. The fleet mix could have been very different, though, if it hadn't canceled an order for Boeing 787 Dreamliner aircraft in 2016. This article explores this order and why it didn't work for the operator.
Northwest Airlines ordered 18 787 aircraft
The first thing to understand about Delta's 787 order is that it originated from Northwest Airlines. The veteran placed an order for 18 787 aircraft in 2005.
The 787 made a lot of sense for Northwest. It would fit well with its existing fleet and make a much more efficient replacement for aging Boeing 747 and McDonnell-Douglas DC-10 aircraft. It would also be the first US-based airline to operate the 787; not a bad strategy to focus on an aircraft with plenty of worldwide attention.
Delta and Northwest merged in 2009. The merger made sense as the two airlines complemented each other in routes and presence. Northwest Airlines was strongest in the Midwest US. Delta was stronger in the transatlantic and Latin American markets. Yet, they did not fit together so well regarding fleets. The only common aircraft type between the airlines was the 757-200.
Delaying the 787 order
Delta did not immediately cancel the 787 order after the merger. It was not clear at the time when the first aircraft would be delivered, nor was the new Delta sure of its strategy for its fleet. It had just come out of severe financial difficulty (there was extensive restructuring at Delta following bankruptcy protection in 2005), and there were a lot of operational changes to focus on (including dropping former hubs at Memphis and Cincinnati).
The delays from Boeing's side in delivery worked well for Delta. In 2010, Delta agreed with Boeing to further delay the delivery of the 787s to start in 2020.
Shifting to Airbus
Still, it did not take long for Delta to start reviewing its fleet and requirements going forward. When it did, Airbus was the early winner. The widebody fleet inherited from Northwest included 21 A330-300 aircraft, and Delta decided to expand this with an order for 10 further units of the model in 2013. At the same time, it ordered 30 A321 aircraft. This initiative was the first order with Airbus in over 20 years and marked a significant shift in its fleet plans.
Speaking at the time of this order, Delta president Ed Bastian shared the following in a statement:
"Delta is excited to select Airbus to partner with us as we continue our fleet renewal. These A330 and A321 aircraft offer a combination of economic efficiency and excellent customer satisfaction, which we experience with the 158 Airbus aircraft currently in our fleet."
Additionally, it was not long before it took its relationship with Airbus further. In 2014, Delta placed an order for 50 widebody aircraft, 25 each of the A350-900 and the A330-900.
Sticking with Airbus for new widebodies made sense, with its already Airbus-heavy fleet. The A330-900 aircraft would fit well with the A330-300s, and the A350-900 would go on to replace the Boeing 747s (inherited by Northwest) and 777s. Its large fleet of aging 767s would also be succeeded well by the A330s.
Canceling the 787 order in 2016
It was not that much of a surprise when the delay turned into a cancellation. It was announced in December 2016. The overall cancellation terms were not released, but Delta stuck with its order for 120 narrowbody 737-900 aircraft.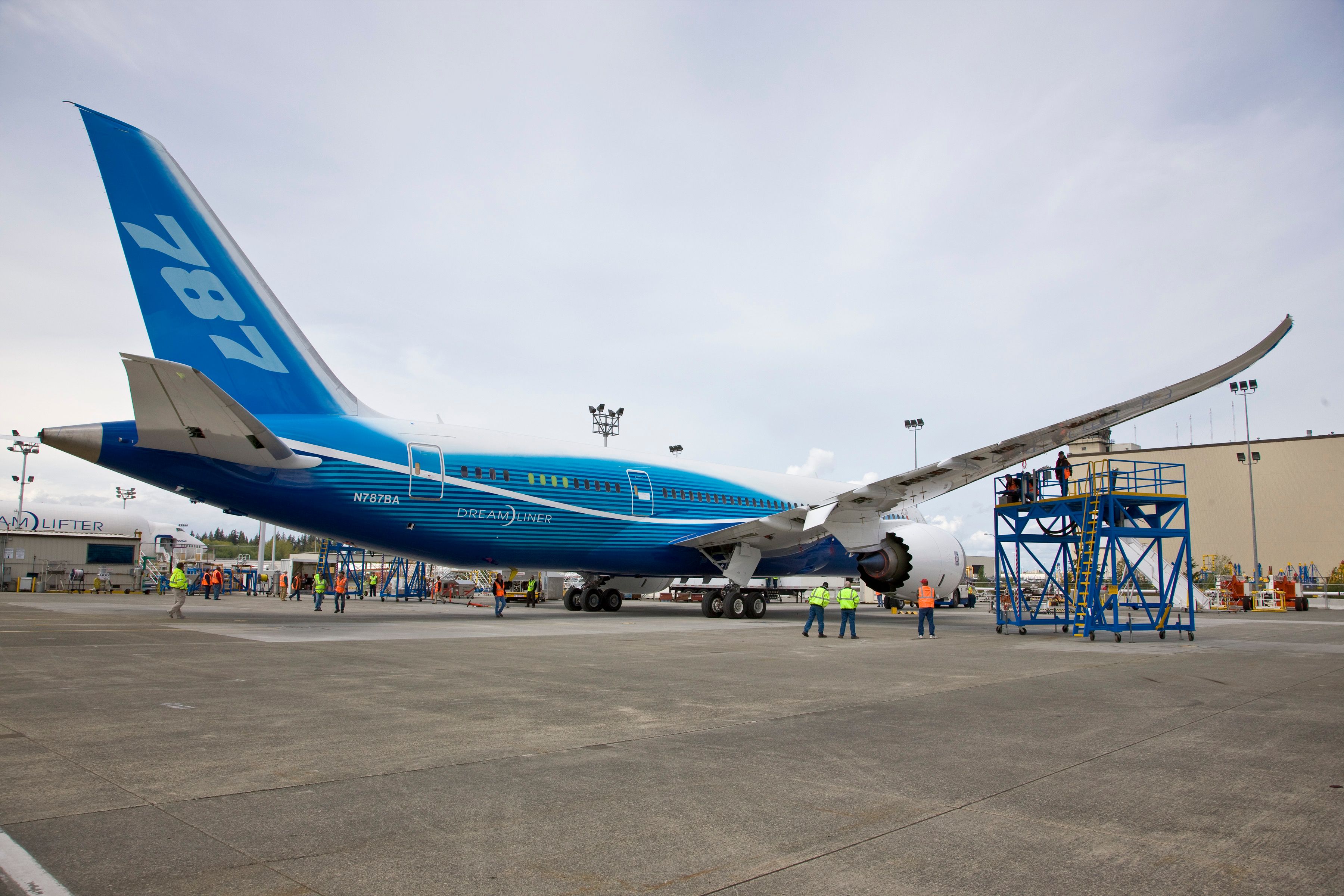 Photo: Boeing
Greg May, Senior Vice President – Supply Chain Management and Fleet, stated the following at the time:
"Delta is one of the world's largest operators of Boeing aircraft and our valued partnership with Boeing will remain strong as we safely and comfortably serve our customers across the world every day. This business decision is consistent with Delta's fleet strategy to prudently address our widebody aircraft needs."
In reality, adding the 787 would have added another layer of complexity to the fleet. The orders with Airbus had begun to streamline a diverse post-merger fleet. Adding the 787 would have complicated this, especially as it would not add anything notably different from what the A350 could offer across the airline's route network.
Simplifying the fleet
We have, of course, seen further fleet simplification following the rise of the pandemic in 2020. As service resumed, Delta announced several retirements. This included retiring all of its Boeing 777s in 2020 (the final flight of a 777 was at the end of October that year). This move was much earlier than planned, especially as they had just undergone significant and expensive refits.
There are, of course, several advantages to keeping a less diverse fleet. An airline can likely negotiate better prices with larger orders. It also leads to simpler operations and lower operating costs. Aircraft maintenance, flight scheduling, and crew operations are all easier with a more streamlined flight.
For one of the best examples of this, take a look at Emirates. One of the main reasons it has made the A380 work where other airlines have failed is through the economies of operating such a large fleet.
Today, Delta is a clear fan of Airbus aircraft across the board. In the short-haul spectrum, the A220 supports a strong mix of A320 family aircraft. When it comes to long-haul, the A330 and A350 jets are spotted across the international skies.
Nonetheless, Boeing's strong presence will remain in the fleet in this next chapter with the 717. 737, 757, and 767 all dotted across the route map. Even after aging models are phased out, Boeing's longevity will prevail amid Delta's order for 100 737 MAX 10 aircraft last summer. Deliveries of the type are set to start in 2025, highlighting that the manufacturer won't be disappearing from the carrier's fleet anytime soon.
What are your thoughts about Delta Air Lines' Boeing 787 order? Do you feel the aircraft could have been a good fit for the carrier in its fleet? Let us know what you think of the overall potential of the pairing in the comment section.
Delta is not keen on an equal split compromise either. Photo: Vincenzo Pace | Simple Flying

IATA/ICAO Code:

DL/DAL

Airline Type:

Full Service Carrier

Hub(s):

Boston Logan International Airport, Detroit Metropolitan Wayne County Airport, Hartsfield-Jackson Atlanta International Airport, Los Angeles International Airport, Minneapolis-St. Paul International Airport, New York JFK Airport, LaGuardia Airport, Salt Lake City International Airport, Seattle-Tacoma International Airport

Year Founded:

1929

Alliance:

SkyTeam

CEO:

Ed Bastian

Country:

United States