Details released by the administrators of Flybe show that the airline is up for sale yet again. Joint administrators David Pike and Mike Pink have appointed Hilco Streambank to market the company's intellectual property, including the brand, domain name and social media platforms.
The Flybe name is a familiar one, having graced the airports of UK and European communities since 2002. The airline traces its roots back to 1979, when it flew as Jersey European Airways and later as British European. It briefly changed its name again to Virgin Connect, having been acquired by a consortium to be a feeder airline for Virgin Atlantic.
However, that venture was short-lived, as the pandemic saw the airline entering administration in 2020. Having repositioned itself to Birmingham as its main base, it attempted to reinvigorate itself as travel picked up again. However, strong competition and slower-than-expected aircraft deliveries saw the airline placed into administration again in late January this year.
Rescue is out of the question
The potential for Flybe to fly again in its current form is out of the question. The administrators have estimated the airline's total deficiencies at £82.6 million ($107 million), and with only £6.5 million ($8 million) in the bank and very few assets, a rescue deal is not considered a viable option.
Aside from its intellectual property, the airline had, at closure, aircraft, ground handling and airport assets, catering assets, premises, fuel, and a few other items. The aircraft were all leased to the company by NAC or Aergo, so these assets are not the airline's to liquidate. The premises were leasehold, so aside from the equipment within, are worthless to the administrators.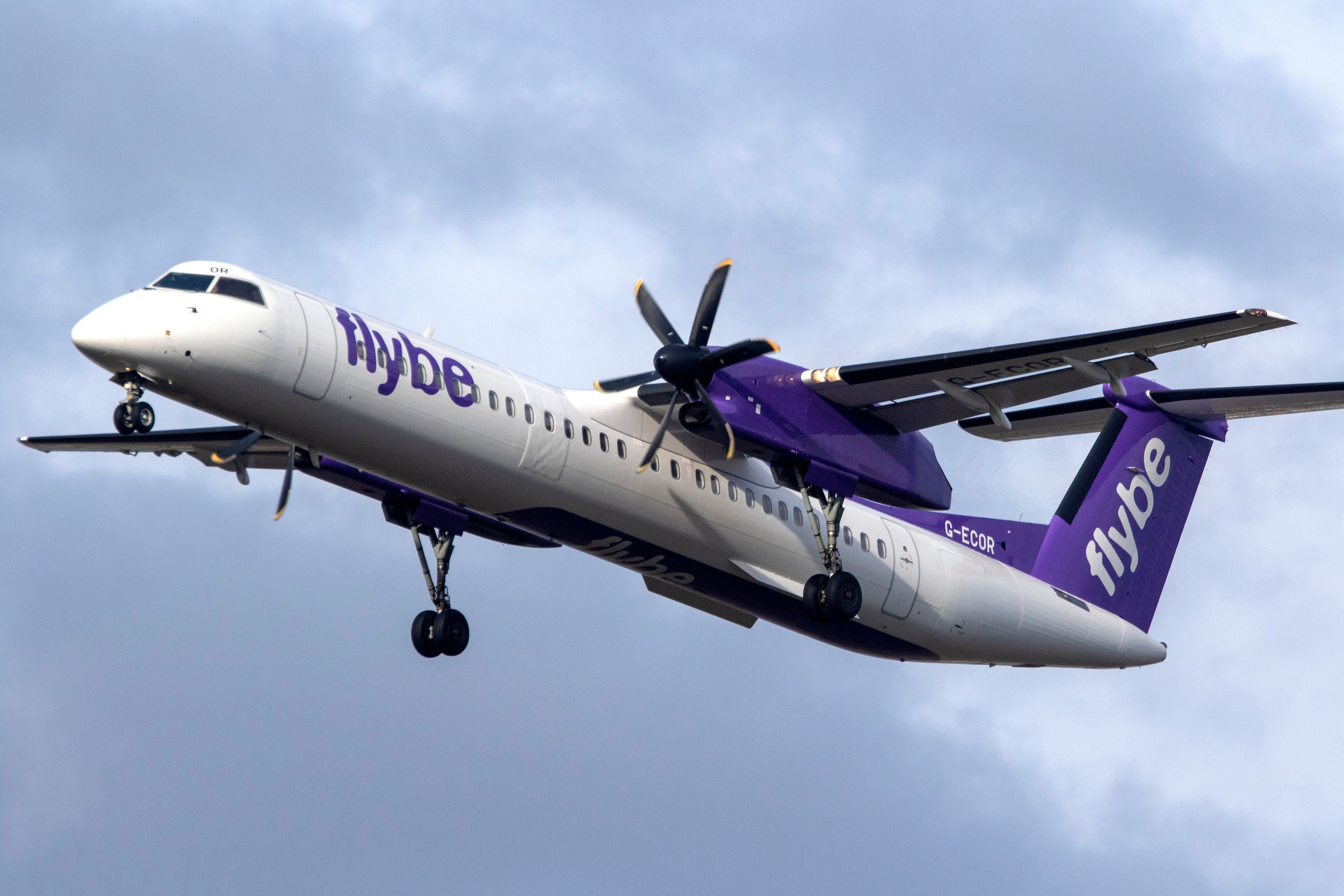 Photo: Mauvries / Shutterstock
In fact, the only assets of value, according to Pike and Pink, are the ground handling and airport equipment, valued at £625,000 ($772,000), as well as fuel and some sundries, estimated to be worth £90,000 ($111,000). Just £62,000 ($77,000) of this has been realized to date.
Much has been made in the past of Flybe's 'valuable' slots at London Heathrow. However, as the administrators were to discover, these were not Flybe's to sell or to realize any value from. They were held under an agreement with British Airways, through a European Commission-led agreement – they reverted to BA ownership once it was clear there was no rescue coming for Flybe, and have since been leased to Loganair. At Amsterdam Schiphol, no offers were made for the slots, and they were returned to the pool.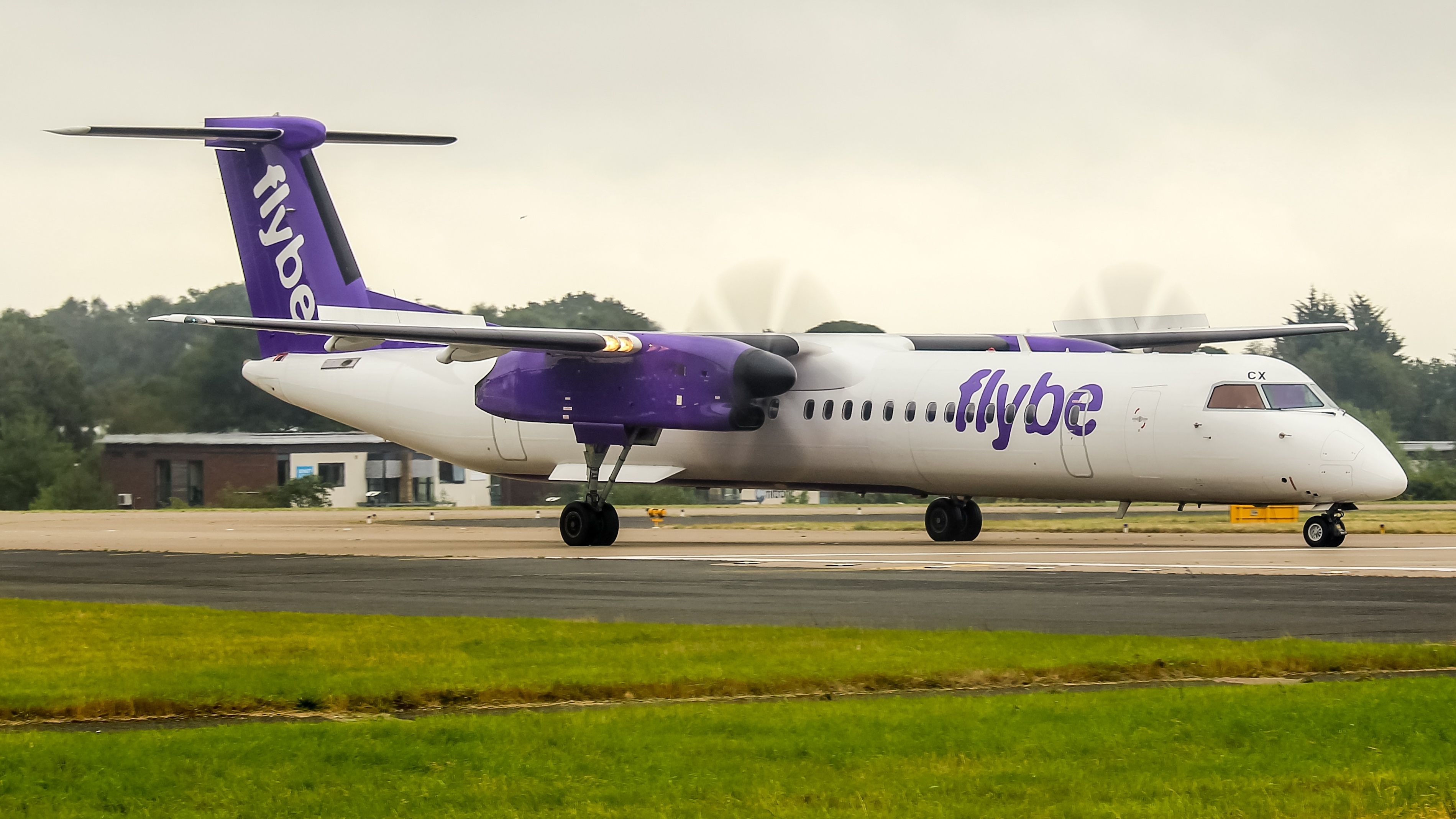 Photo: Bradley Caslin/Shutterstock
Previously, it was noted that some airline groups, including Lufthansa and Air France-KLM, were in talks with the administrators to buy the defunct airline. However, the administrators have now made it clear that rescuing the airline in its current form is not a viable prospect, therefore, it's being broken up and sold in pieces.
Could someone else restart Flybe?
According to the seller, Hilco Streambank, the available assets are the brand itself, including its name and iconic purple color. UK and international trademarks to protect the name and logos are included. Its website domains, including flybe.com, as well as all the content of the websites, are also for sale. Finally, the brand's social media accounts are included, which have approximately 312,000 followers across the various platforms.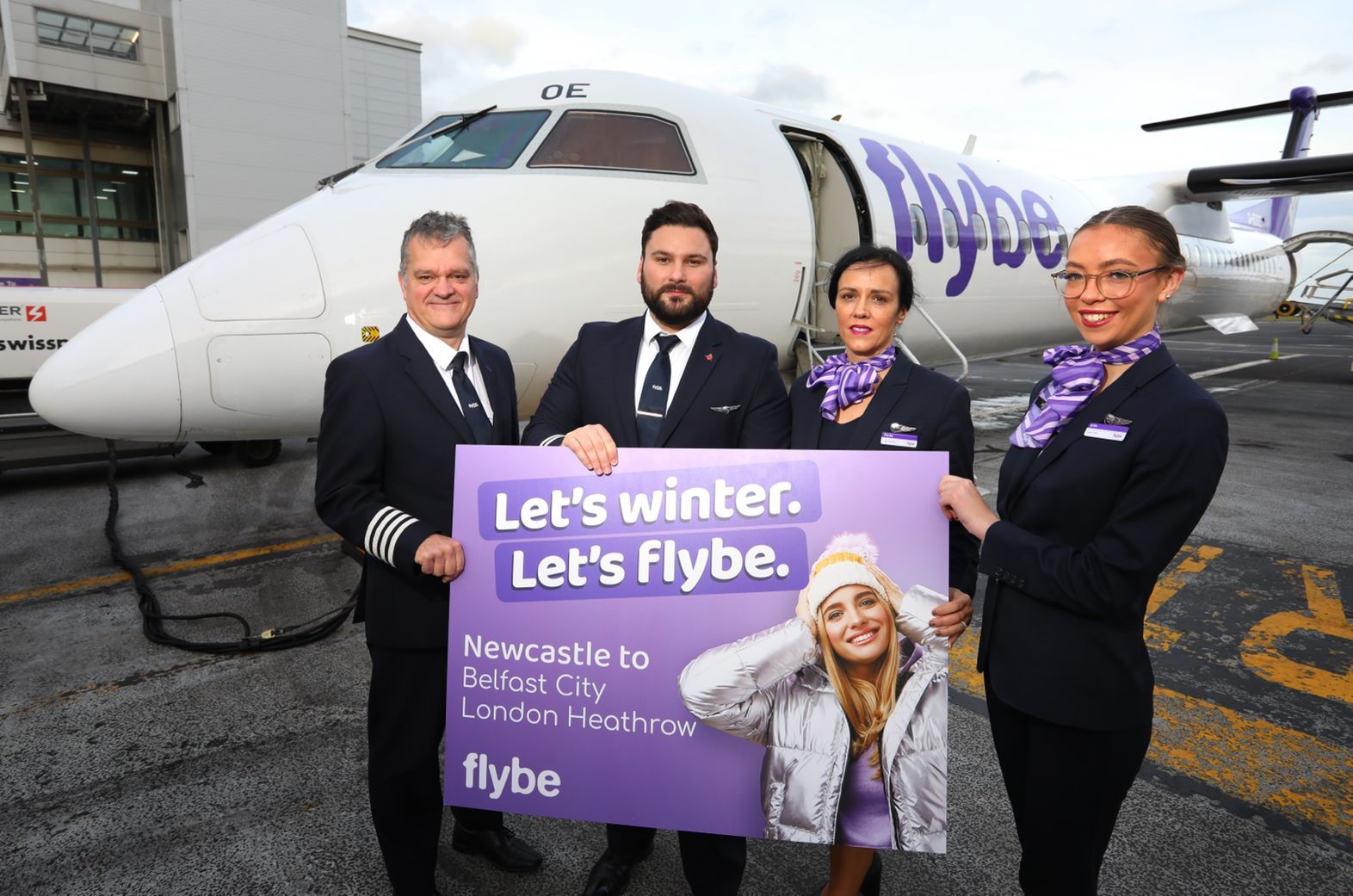 Photo: Flybe
One has to wonder what anyone would want with the Flybe name after everything the brand has been through. Once a beloved airline and the largest regional carrier in Europe, it has now let its passengers and employees down not once but twice. That's a tarnished reputation if ever there was one, so why would anyone buy this brand?
Despite everything, there is something to be said for saving the expense of branding and launching the digital assets of an airline – so there could be some appeal for a new entrant to the regional flying market. Alternatively, a travel firm could buy it by reselling flights or package holidays purely for the followers and content.
Of course, depending on the final sale price, there could be some merit to an avgeek or aviation historian buying the assets to develop into a fan site for the former firm. If you think this is in your wheelhouse, Hilco is asking for bids to be submitted by 4 pm London on April 11th, 2023.
Overall, the potential for a Flybe 3.0 is very, very slim, but perhaps its name and assets will find another place in the world of aviation?
What do you think? Let us know in the comments.