Emirates has announced that Dubai-Toronto – currently five weekly – will become daily. It materialized shortly after the UAE and Canadian governments agreed to allow airlines from each nation to increase flights by 50%. Emirates' daily service is supplemented by partner Air Canada, which also operates daily.
UAE-based Etihad and Emirates have an extra seven weekly flights to play with, and Canadian operators have a further 14 weekly. Will Emirates add Vancouver? Might Etihad grow Toronto from six weekly to daily+? Will Air Canada begin Montreal – its second-biggest hub – to Dubai? Could WestJet – which previously had Dubai slots – finally launch Calgary?
Emirates grows Toronto to daily
Taking effect on April 20th, less than two weeks from the day of writing, Emirates will grow Dubai to Toronto flights to daily. Using three-class, 491-seat A380s, it is scheduled as follows, with all times local. I've included partner Air Canada's schedule for completeness. Air Canada's arrival time in Dubai (19:45) is part of Emirates' main arrival bank from North America.
Dubai to Toronto: AC57, 02:00-08:05 (14h 5m)
Dubai to Toronto: EK241, 03:30-09:30 (14h)
Toronto to Dubai: EK242, 14:30-11:15+1 (12h 45m)
Toronto to Dubai: AC56, 22:50-19:45+1 (12h 55m)
Stay aware: Sign up for my weekly new routes newsletter.
Photo: Lukas Wunderlich I Shutterstock.
Where do Toronto passengers go?
With traffic lower in 2022 than in 2019 due to the pandemic, it is more insightful to look back to 2019. It was a year when Emirates flew five weekly to Toronto – the same as it currently does – and Air Canada three weekly (now daily).
Click here for Toronto-Dubai flights.
In the full-year 2019, Emirates had 254,000 roundtrip Dubai-Toronto-Dubai seats for sale. Booking data shows that it carried approximately 232,000 passengers and had a seat load factor of about 91%.
An estimated 70% of passengers flew Toronto-Dubai-xxx. Not surprisingly, India was the biggest country market, then Pakistan, Bangladesh, Sri Lanka, Iran, Afghanistan, South Africa, Mauritius, and Kuwait.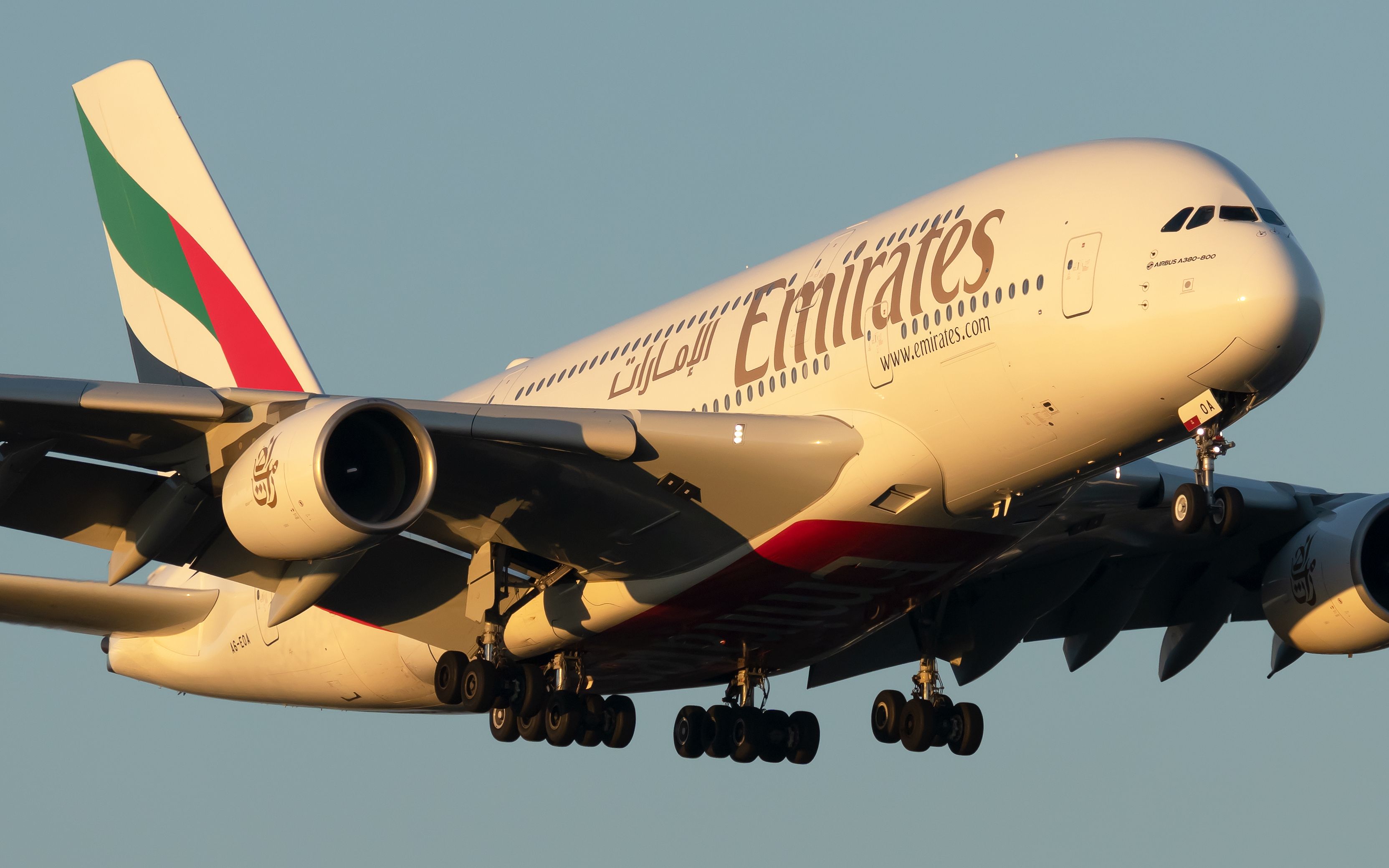 Photo: Vincenzo Pace | Simple Flying.
Toronto over Dubai to/from Delhi was the biggest market, then Toronto-Karachi, Dhaka, Colombo, Mumbai, Hyderabad, Chennai, Amritsar, Tehran, and Bengaluru.
Are Montreal and Vancouver coming?
Based on 2019 traffic figures, Montreal had approximately 445,000 roundtrip passengers to/from the Middle East, Eastern Africa, Southern Africa, South Asia, and Central Asia, core targets of Emirates and narrowbody partner flydubai. From Vancouver, it was around 560,000. (From Calgary: ~225,000; from Edmonton: ~155,000).
Montreal's top 10 origins and destinations were Beirut, Tel Aviv, Delhi, Tehran, Dubai itself, Amman, Mumbai, Jeddah, Colombo, and Dhaka. From Vancouver: Delhi, Tehran, Tel Aviv, Mumbai, Johannesburg, Dhaka, Nairobi, Colombo, and Cape Town.
Click here for Vancouver-Tehran flights.
Photo: Vincenzo Pace | Simple Flying.
If Vancouver-Dubai does happen, there probably won't be much focus on the biggest market: Delhi. There are already many options to Delhi, including via the Pacific, with often competitive fares; there are non-stop flights (Air India); and Emirates' India services are chockablock already.
Instead, Tehran – Vancouver's second-largest and biggest unserved market in the targeted areas – will probably be the biggest transit market.
What do you make of it all? Let us know in the comments.