Royal Jordanian Airlines has announced its return to Brussels after more than a decade away. The airline will serve this route twice weekly as its ambitious growth drive continues.
Royal Jordanian announces Amman-Brussels
As reported by Aviation24.be, Royal Jordanian will launch its new route on October 26th as part of a twice-weekly service (Thursdays and Sundays). The direct flight between Amman Queen Alia International Airport (AMM) and Brussels Airport (BRU) will allow passengers to travel between the two capital cities in just four-to-five hours.
Royal Jordanian Airlines Chief Commercial Officer, Karim Makhlouf, commented,
"Today, we are thrilled to announce our new route to Brussels, Belgium. Adding Brussels to our ever-expanding network will allow tourists from Belgium to visit Jordan easily and directly."
According to Royal Jordanian's website, the airline last served this route between 2010 and 2012. It comes amid a sizable European expansion within the past several months, which includes Milan and Lyon, along with upcoming services to Stockholm and Düsseldorf in the wings.
The full schedule is as follows:
Flight RJ141 – AMM – BRU: Departs at 11:00 – arrives at 14:15.
Flight RJ142 – BRU – AMM: Departs at 15:15 – arrives at 22:00.
Arnaud Feist, Brussels Airport CEO, said,
"We are very happy to welcome Royal Jordanian Airlines back to Brussels Airport after a 10–year absence and, in particular, to offer our passengers the opportunity to discover the city of Amman."
Fleet and network expansion
The Jordanian carrier will continue growing in the next half-decade with dozens of new aircraft set to join. The airline will bolster its fleet from 24 aircraft to over 40 within the next three-to-five years, which includes a commitment for 20 Airbus A320neos and ten Embraer E2 jets.
Additionally, earlier this week, it signaled its interest in leasing three Boeing 787-9 Dreamliners – joining its seven smaller 787-8s – as it continues purchasing negotiations with Boeing. The airline currently leases five of its seven Dreamliners and, according to its most recent annual report, will also be leasing its incoming A320neos and Embraer E2s.
Photo: Vincenzo Pace | Simple Flying.
Royal Jordanian has plenty to be excited about this summer following some key network additions. This includes Stockholm and Düsseldorf – set to launch this summer – joining recent additions Lyon and Milan in its European network. Seasonal services to Sharm El Sheikh, Antalya, and Trabzon are due to begin this month through to September, while flights to Manama and Al-Ula will commence in June and September, respectively.
Jordanian tourism push
Jordan has enjoyed an encouraging start to 2023 as the country strives to attract more tourists. Over the first quarter of this year, Jordan welcomed almost 1.5 million visitors, a 90% increase compared to the same period in 2022 and above its pre-pandemic figures.
Eric Salard via Flickr"" data-modal-id="single-image-modal" data-modal-container-id="single-image-modal-container" data-img-caption="""">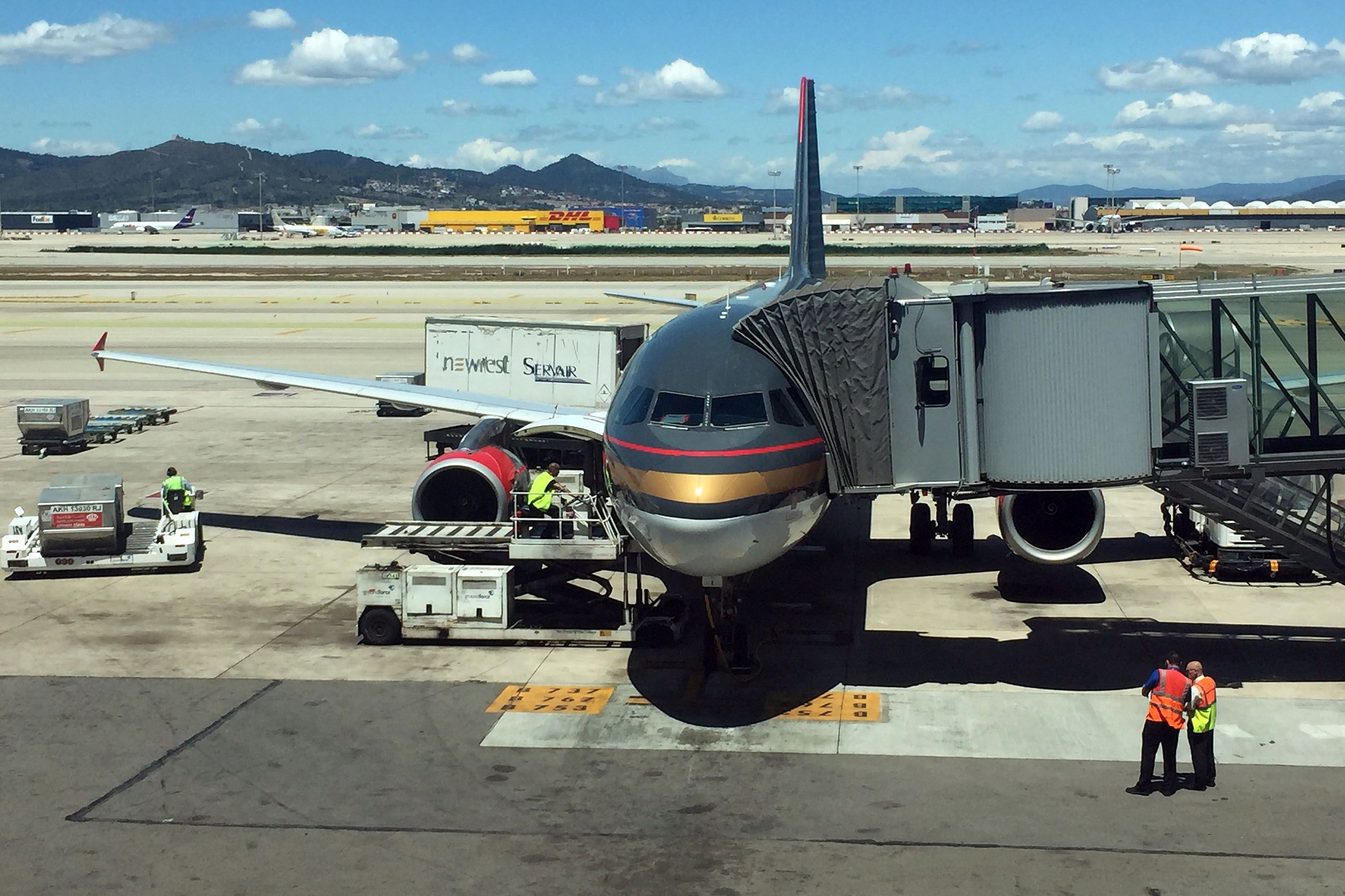 As the country's flag carrier, Royal Jordanian will play a key role in continuing to drive tourism to the region.
Karim Makhlouf added,
"Facilitating tourism to the Kingdom is a core focus of RJ's new strategy—as is our commitment to further developing Amman as the main gateway to the Levant, by offering improved connectivity to our broader network."
Are you booked on any Royal Jordanian flights this summer? Where do you think the airline should start flying to next? Let us know in the comments.
Source: Aviation24.be
IATA/ICAO Code:

RJ/RJA

Airline Type:

Full Service Carrier

Year Founded:

1963

Alliance:

oneworld

CEO:

Samer Majali

Country:

Jordan