TUI Airlines Netherlands has announced a new leasing agreement that will see it bolster its seasonal summer capacity with two Airbus A320s. The two jets will be operated on an ACMI contract by GlobalX over the next three years.
TUI leases capacity from GlobalX
The Dutch arm of TUI Airlines will welcome the two A320s in July this year – the jets will fly for TUI Airlines Netherlands in July and August and will return in 2024 and 2025 for the carrier's seasonal summer schedule, flying to a range of destinations across Europe.
Ed Wegel, Chairman and CEO of GlobalX, commented,
"We are honored to fly for TUI, one of the great airlines of Europe, over the next three (3) summer seasons. We greatly appreciate their confidence in us to be able to fly their valued customers to their summer vacations."
The aircraft will be based in Amsterdam and crewed by wet lease specialist GlobalX Airlines, a US-based firm that offers both passenger and cargo capacity. The two Airbus A320-200s will join TUI Netherland's all-Boeing fleet of six 737 MAX 8s, one 767-300 and three 787-8s.
Photo: Global Crossing Airlines Group
TUI and GlobalX had signed a similar aircraft, crew, maintenance and insurance (ACMI) agreement for 2022, but it fizzled out as GlobalX did not have EU Third Country Operator authorization at that time – GlobalX began operations in August 2021 and recently announced a wet leasing deal with Red Way, also involving its Airbus A320 fleet.
Meeting summer demand
The realization of this deal will see TUI Netherlands enhance its summer capacity over the next three years during the "high season" for European leisure travel. July and August is a typically frantic period of air travel across the continent as it encompasses most of the school summer holiday period, which, coupled with the attractive weather, leads to significant demand for leisure flights.
According to the European Union's statistical office Eurostat, there were 112.2 million air passengers across the EU in July 2019, while in August 2019 this stood at 105.4 million.
Summer growth
As reported by aviationsourcenews, TUI Airlines Netherlands will offer a 17% increase in capacity this summer compared to 2022. At its peak in July and August, the carrier will operate 68–69 flights per week, with its two incoming A320s allowing a total of 96 additional flights over the two-month period.
Gerard van der Schaaf via Wikimedia Commons"" data-modal-id="single-image-modal" data-modal-container-id="single-image-modal-container" data-img-caption="""">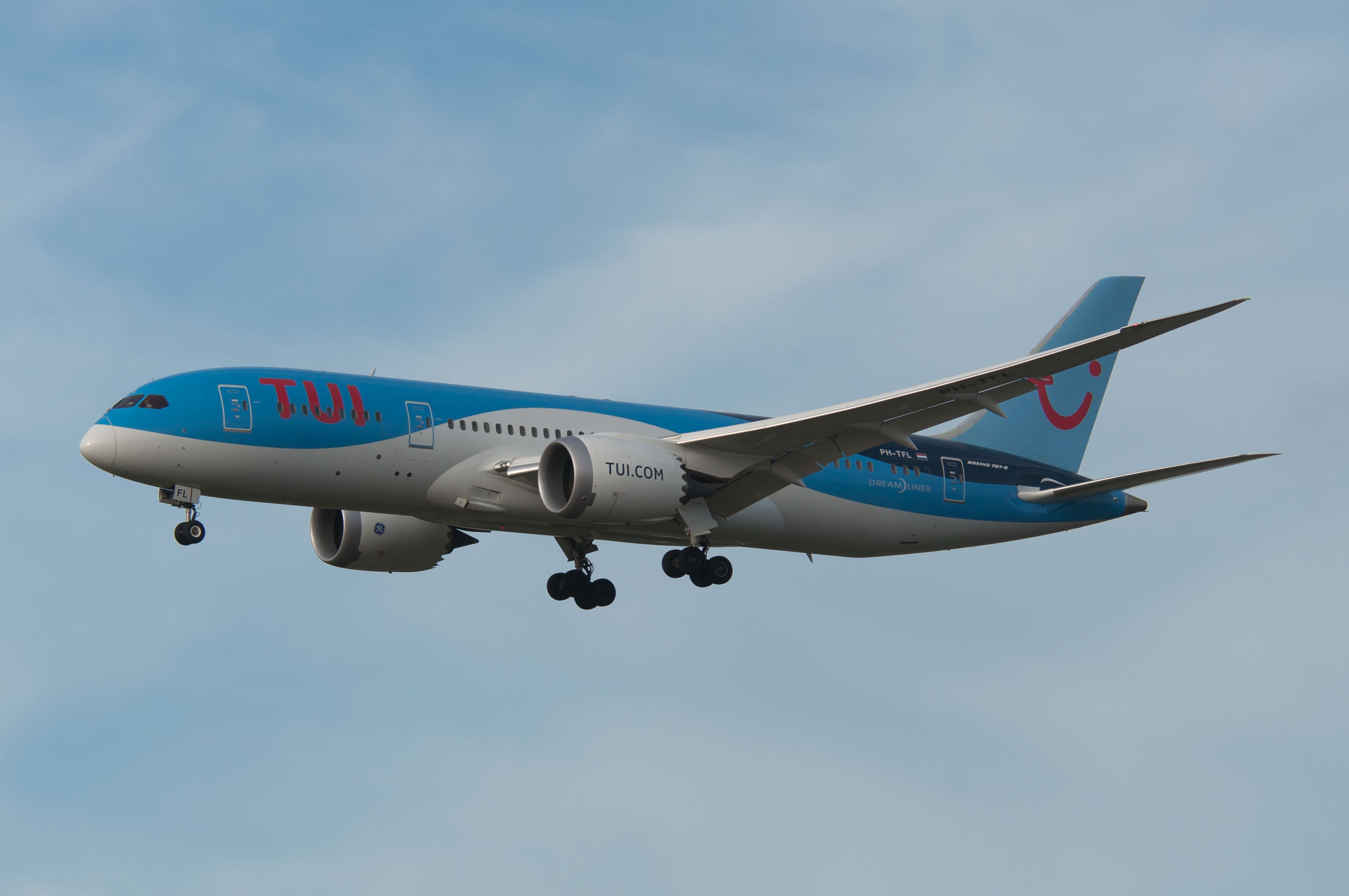 Roel Martens, Head of Aviation Leases at TUI Airline, added,
"Each year TUI and its airlines require extra aircraft capacity to match the high season demand in our European markets. GlobalX offers a perfect match and we are happy to work with them to fly our guests into their holidays."
Along with its European network, the Dutch airline flies to destinations further afield, including Cuba, Dominican Republic, Jamaica and Mexico.
Are you booked on any TUI flights this summer? Have you ever flown with the airline on your summer travels? Let us know your plans and stories in the comments.
Source: aviationsourcenews, Eurostat