The Atlanta, Georgia, based airline Delta Air Lines has returned a service back to London Gatwick Airport (LGW) for the first time in over a decade. The US carrier operated the first flight from New York John F. Kennedy Airport (JFK) to Gatwick Airport this past week. This was the first flight that Delta Air Lines has operated to Gatwick since 2012.
New route to Gatwick Airport
The airline has begun service to Gatwick Airport, flying from New York JFK Airport. This route will be a daily service and seasonal, although there has been no definition of when the route will cease operations. When the route was announced last fall, the Gatwick Airport Chief Executive Officer, Stewart Wingate, spoke about Delta Air Lines restarting service to the airport, saying,
"We are thrilled to welcome Delta Air Lines back to Gatwick. It means that we will expand furthermore our connectivity to the US. This trust from such a network carrier as Delta underlines the competitiveness and the operational capabilities of Gatwick."
The route from New York JFK Airport to Gatwick Airport will be operated by one of Delta's Boeing 767-300 aircraft. The airplane offers both business class seating and premium economy seating.
Photo: Vincenzo Pace | Simple Flying
Delta Air Lines last offered a service to Gatwick Airport in 2012. The airline last flew to Gatwick Airport on April 16, 2012. However, the past service operated from Hartsfield-Jackson Atlanta International Airport instead of flying from New York JFK. This service was run by Delta Air Lines for over 40 years prior to its cancelation in 2012.
The Vice President EMEAI of Delta Air Lines, Nicholas Ferri, spoke about returning to London Gatwick Airport, saying,
"Delta is delighted to be returning service to London Gatwick, which is where we first started our flights from the UK to the United States over 40 years ago. Next summer, our daily Gatwick to New York JFK flight will offer a convenient option for those customers going to America on holiday or business."
Delta Air Lines continues expanding its transatlantic routes
The airline has had a return to Gatwick Airport planned for several years, with initial planning dating back to before the COVID-19 pandemic. The initial plan was to have routes to Gatwick from both New York JFK and Boston, but those were nixed in early 2020. This route was favored due to Gatwick's recent success and showing profitability.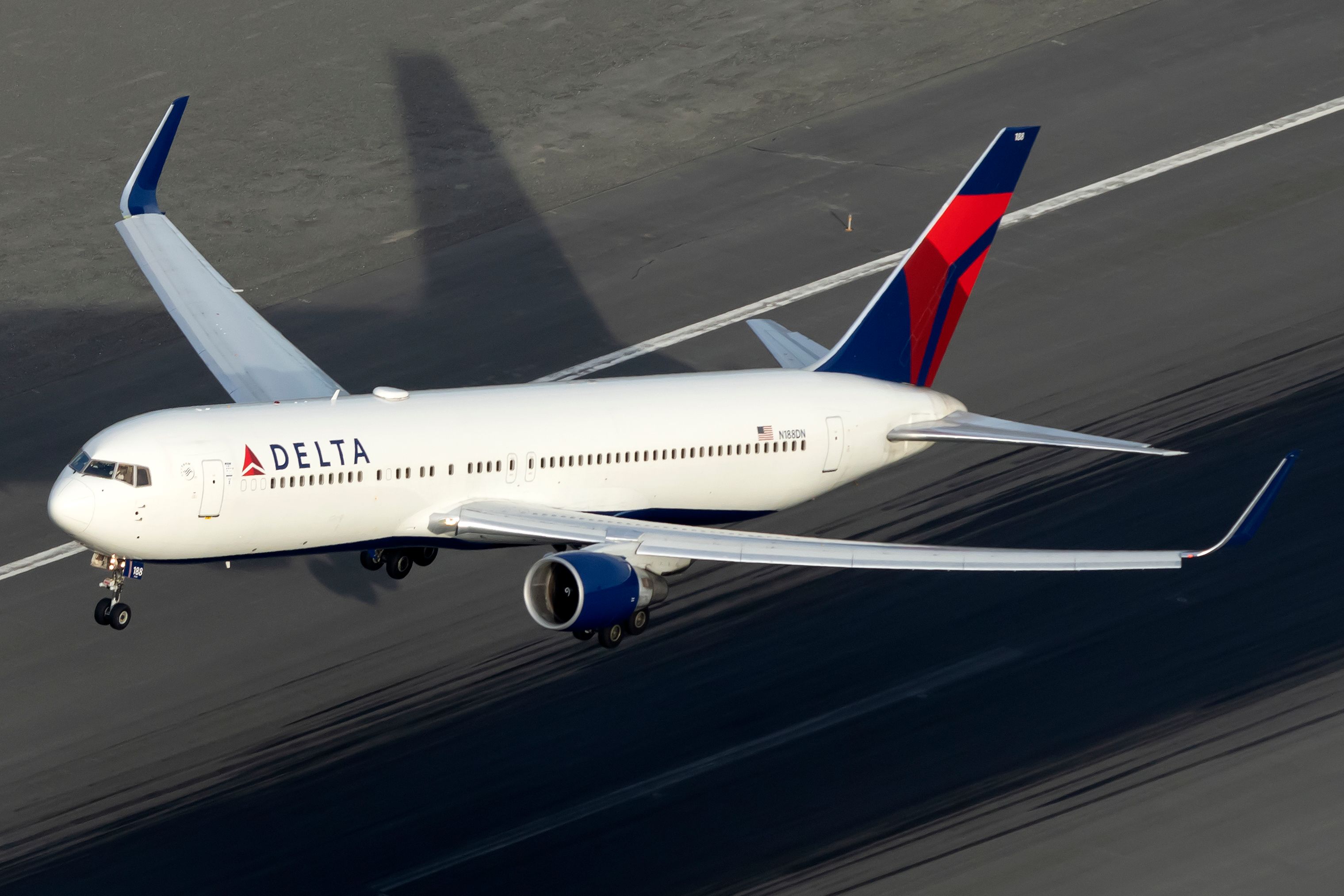 Photo: Vincenzo Pace | Simple Flying
With the addition of this transatlantic route, among others, the daily Delta Air Lines flights from the United States to the United Kingdom will increase to 15. This includes a route from Atlanta to Edinburgh and a flight from Los Angeles to London Heathrow.
Last fall, Delta Air Lines announced nine new transatlantic routes to begin in 2023. The focus for these routes was on three of the airline's main hubs. New flights were announced that would depart from Atlanta, Los Angeles, and New York JFK.
These new routes include adding a new destination of Geneva, Switzerland, which Delta has not flown since 1993.