Delta Air Lines opens a new Sky Club at Minneapolis-Saint Paul International Airport today. The new lounge is by far the largest of the three Delta Air Lines in Minneapolis, seats over 450 guests, features a soaring Sky Deck, and more.
The Sky Club debuts alongside recent renovations to Delta's gates at its Minneapolis-St. Paul International Airport (MSP) hub. Gates G18-G22 now feature relocated and enlarged restrooms, expanded gate seating areas, and new concessions. Additional amenities at the new Club include three quick and easy self-check-in kiosks, a full buffet meal, two premium bars, and three soundproof booths for individual or quiet work.
What does the Sky Club bring to MSP?
With seating for more than 450, the new area will provide customers with plenty of space to work, reconnect, socialize, or enjoy views of the airfield. The Club's aesthetic is inspired by Minnesota's nickname as the "land of 10,000 lakes."
A deep color scheme is designed to recall "summer sunsets at the lake" and features the warm earth tone of sage greens against warm copper and amber hues.
The lounge features a full buffet with regular menu rotations to include fresh, locally sourced ingredients and a wide variety of cuisines. The new dining area will highlight recipes from Justin Sutherland, star of Bravo's Top Chef, as part of Delta Sky Club's Local Flavor program.
Sutherland is a Twin Cities native specializing in contemporary Southern cuisine. He will bring his take on classics like chicken and andouille gumbo, shrimp and grits, pimento cheeseburger sliders, and banana pudding through the middle of July.
The Local Flavor showcases hometown chefs on a quarterly rotating basis and seeks to feature some of their most popular recipes for visitors flying through Minisaplous. Delta's latest Sky Club is committed to diverting at least 90% of its waste from landfills to recycling or composting faculties.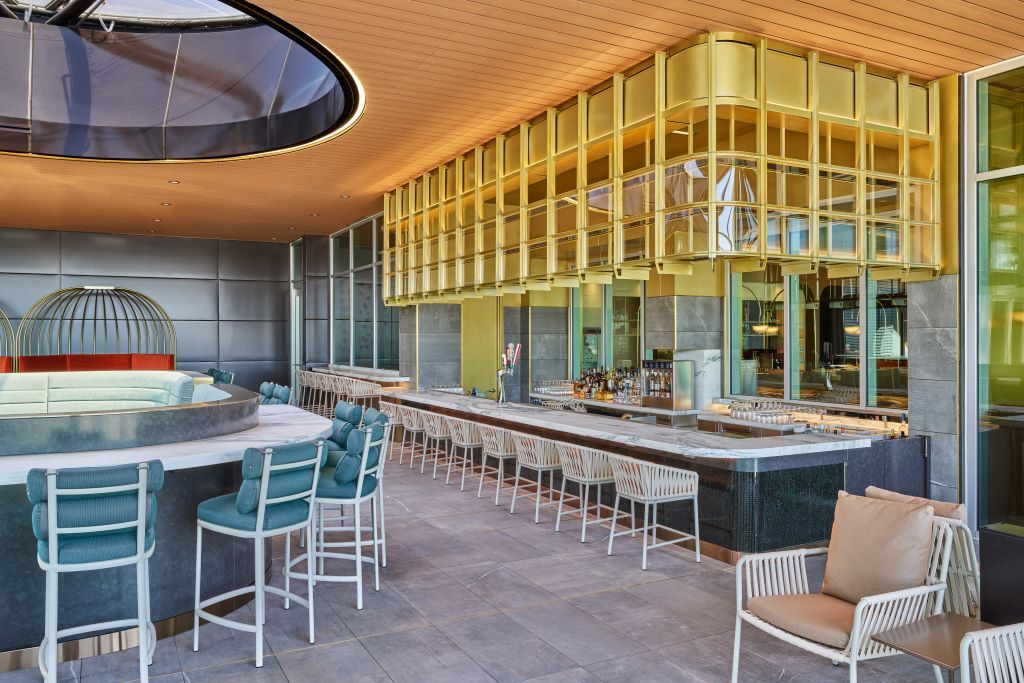 Photo: Delta Air Lines
A flashy new Sky Deck
The Club includes a Sky Deck with seating for 110 guests that can be used annually. This eco-friendly Sky Deck features two completely open-air elements on each end. One side even features a living plant wall, with seasonal foliage bathed in natural light streaming from the overhead skylight.
Guests spending time on the Sky Deck can also stop to get a drink from one of the Club's premium bars, located conveniently on the deck. Delta Sky Club Managing Director Claude Roussel expressed their excitement to highlight the area's beauty."
"We continue to raise the bar with every location we open, and the new MSP Club is no exception.
"Our goal was to create a space that reflects the natural beauty of the Great Lakes region, transporting and inspiring customers through the Club's design, all while delivering a full suite of amenities and our signature hospitality."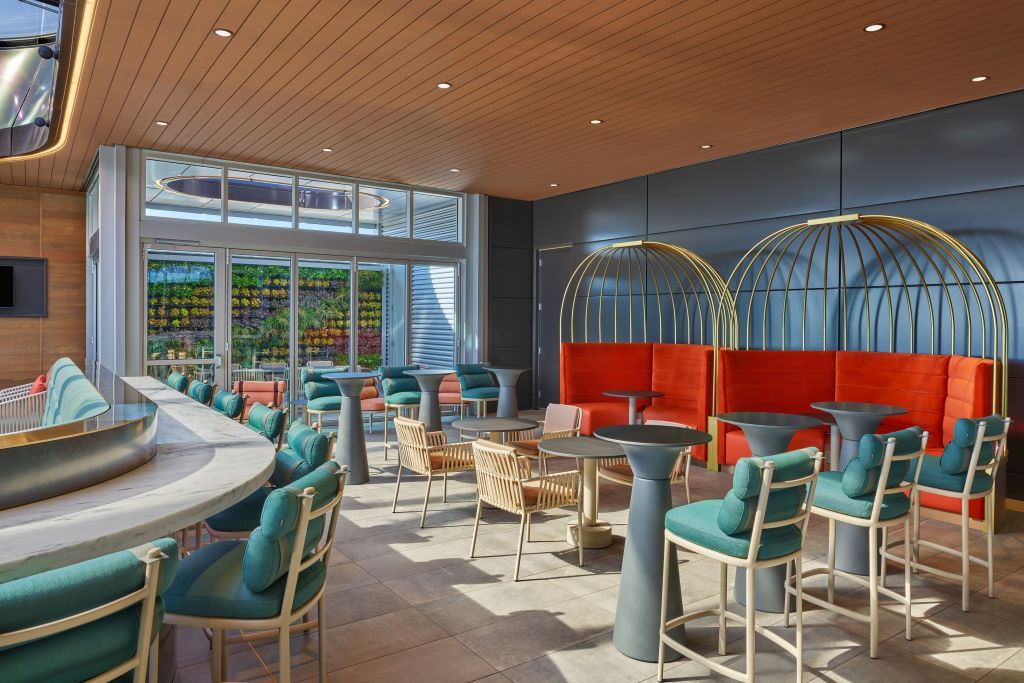 Photo: Delta Air Lines
Delta is the largest global carrier in Minneapolis this summer, with over 330 flights on peak days to 120 destinations, including Amsterdam, Cancún, Paris Charles de Gaulle, Keflavik (Iceland), London Heathrow, and Montréal. Delta is also the only carrier providing transpacific service from the airport, with its daily service to Seoul and Tokyo-Haneda.
Domestically, the airline will restart daily nonstop service from MSP to Albuquerque, NM; Buffalo, NY; and Richmond, VA, and seasonal nonstop service to Colorado Springs from June 5th.