The closure of airspace across Eurasia due to the ongoing conflict in Ukraine continues to have an impact on aviation worldwide. Recovering in the Asia/Pacific markets has been slower to return as significant airlines worldwide continue to avoid Russian airspace.
Ukrainian, Russian, Belarusian, and Moldovan airspaces have now been closed to many Western operators for over a year, with carriers finding innovative ways to restructure or shuffle their networks to meet demand and maintain service over increasingly long routes.
Are European carriers at a disadvantage?
Western carriers were barred early last year from using Russian airspace following the imposition of sanctions. As a result, flights to and from Europe to Asia are significantly longer for carriers across Europe. Meanwhile, many Asian and Middle Eastern airlines continue using Russian airspace when it provides the most direct route between destinations.
Some argue this places European carriers at a disadvantage. Air France-KLM CEO Ben Smith recently highlighted the significant fuel and time costs of Flying from France to China via the southerly route currently used by the carrier, including on French President Emmanuel Macron's recent journey to the country.
Simple Flying previously found that access to overfly Russia shaves off anywhere from 1 hour and 30 minutes to 2 hours on a flight from Paris to Shanghai. Laurent Donceel, managing director of Airlines for Europe, explained to CNN how the longer flight routings affect the airlines:
"The closure of Russian airspace for European airlines has forced European carriers to take detours, involving more southern flight routes to East and Southeast Asia.
"This has resulted in longer flight times and added to the fuel used on these flights."
The airspace is a continuing source of revenue for the country as well. According to the ICAO, Russia received $1.7 billion in overflight charges in 2019, the most significant amount of any nation worldwide. Carriers, including Air India and several in the Middle East, continue to pay Russia for flying over its territory.
A parallel situation in the United Staes
Similar sentiments have recently arisen in the United States with calls to block flights from foreign carriers using Russian airspace. This is especially relevant to the four Chinese airlines that fly between China and the United States.
Los Angeles is the most connected to the country, with Air China flying from Beijing and Shenzhen and Xiamen Airlines from Xiamen. China Southern Airlines flies from Guangzhou to New York and Los Angeles, with China Eastern Airlines also serving New York from Shanghai. All four routes cruise over Russian airspace.
There has been a notable pushback, with some customers choosing to take longer flights that do not fly over contentious zones. One of the airlines most significantly impacted was Finnair, which used its northerly location to provide quick connections to Asia. The airline's CEO, Topi Manner, emphasized the fact that European corporate travelers are one of the groups less likely to take advantage of quicker overflight routes:
"There will be customer segments that probably do not want to fly through the Russian airspace. It would be very hard for European companies to justify that their employees are flying with Chinese carriers through the Russian airspace while there are sanctions in place."
Melv_L – MACASR via Wikimedia Commons"" data-modal-id="single-image-modal" data-modal-container-id="single-image-modal-container" data-img-caption="null">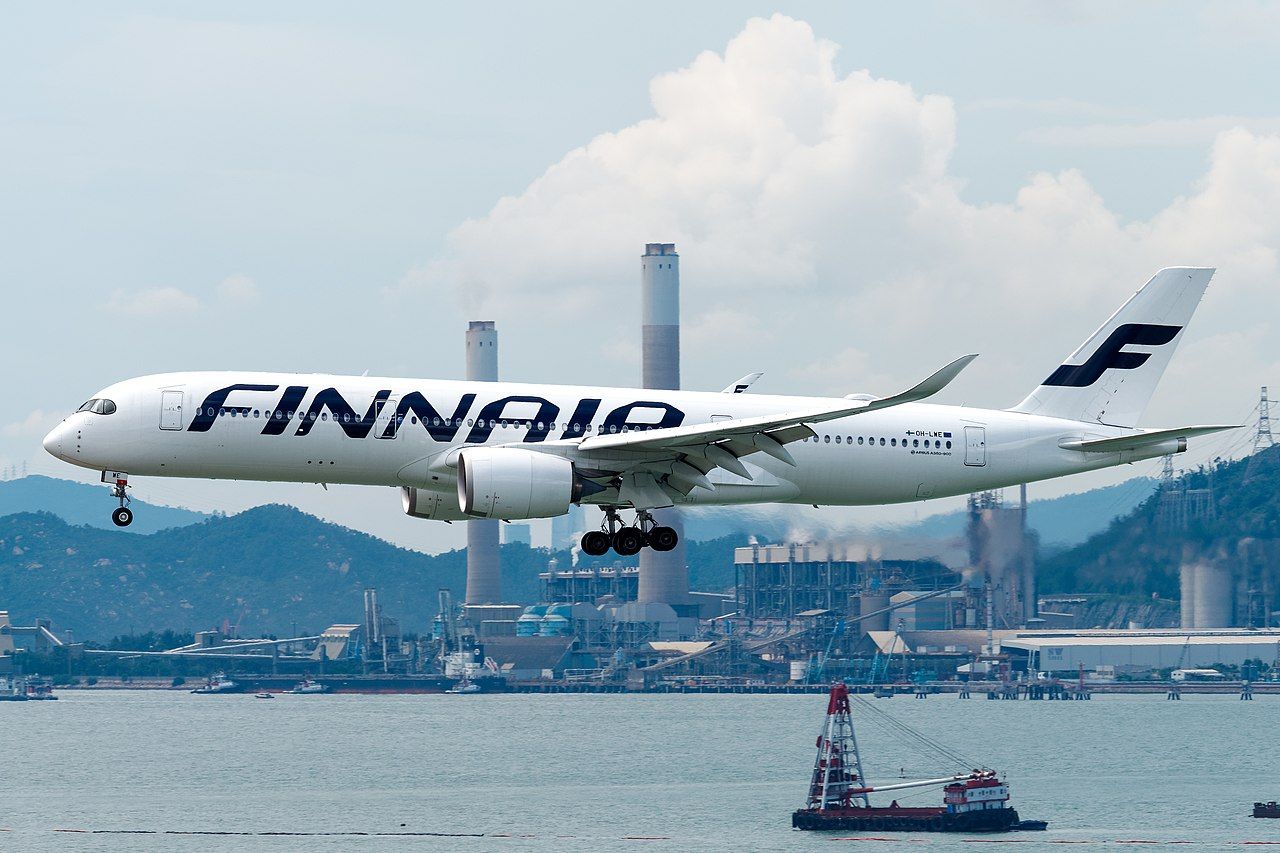 Simple Flying caught up with Finnair last month to discuss how the airline is reshuffling its network and adapting to continuing airspace closures.
Source: CNN, Fortune, The Telegraph, The Financial Times