Low-cost carrier Ryanair has announced it will add extra services between Dublin, Glasgow, and La Rochelle ahead of the European Professional Rugby (EPCR) Challenge Cup and Heineken Champions Cup finals to take place in Dublin later this month.
More flights for May
Following high demand from Rugby fans, Ryanair is set to add several extra flights between May 19 and 21, strengthening capacity between Ireland, Scotland, and France.
For Glasgow Warriors supporters heading to Dublin to watch the EPCR final match between RC Toulon on May 19, Ryanair will offer an extra departure service from Glasgow Airport (GLA) on Friday, while a fourth return flight from Dublin Airport (DUB) has been added to the schedule for May 20.
On May 19, Ryanair will operate two flights between La Rochelle-Île de Ré Airport (LRH) and Dublin for fans to watch La Rochelle face down against Leinster for the Heineken Champions Cup. To meet capacity, the Irish carrier will also operate a second return service on the evening of May 21.
Photo: kamilpetran/Shutterstock
All newly added flights are currently on offer with a slight discount at Ryanair's website, giving fans a chance to secure transport for the weekend at a reduced fare price.
| | | | | |
| --- | --- | --- | --- | --- |
| Route | Flight Number | Date | Departure | Arrival |
| Glasgow (GLA) – Dublin (DUB) | FR 5775 | May 19 | 14:00 BST | 15:05 IST |
| Dublin (DUB) – Glasgow (GLA) | FR 5776 | May 20 | 21:45 IST | 22:50 BST |
| Route | Flight Number | Date | Departure | Arrival |
| La Rochelle (LRH) – Dublin (DUB) | FR 8105 | May 19 | 18:30 CEST | 19:25 IST |
| Dublin (DUB) – La Rochelle (LRH) | FR 8104 | May 21 | 17:00 IST | 19:45 CEST |
"We've had record bookings from Rugby fans travelling this year for what is set to be a spectacular European Challenge Cup final and Heineken Champions Cup final, both taking place in Dublin this month. To fulfil this overwhelming demand, we have added extra flights across routes to/from Ireland, Scotland, and France, incl. Glasgow – Dublin, Dublin – Glasgow as well as La Rochelle – Dublin, and Dublin – La Rochelle," noted Ryanair's Head of Communications, Jade Kirwan.
"While we're adding additional flights, we expect these seats to sell out fast and encourage all rugby fans to book their low-fare Ryanair seats now to avoid missing out."
World Cup demand
Perhaps owed in part to the sport's overwhelming popularity in Ireland, Ryanair has established itself as a firm supporter of rugby across Europe. Later this year, the carrier is set to add over 50,000 seats to services between the United Kingdom, Ireland, and France to bolster travel capacity for the Rugby World Cup.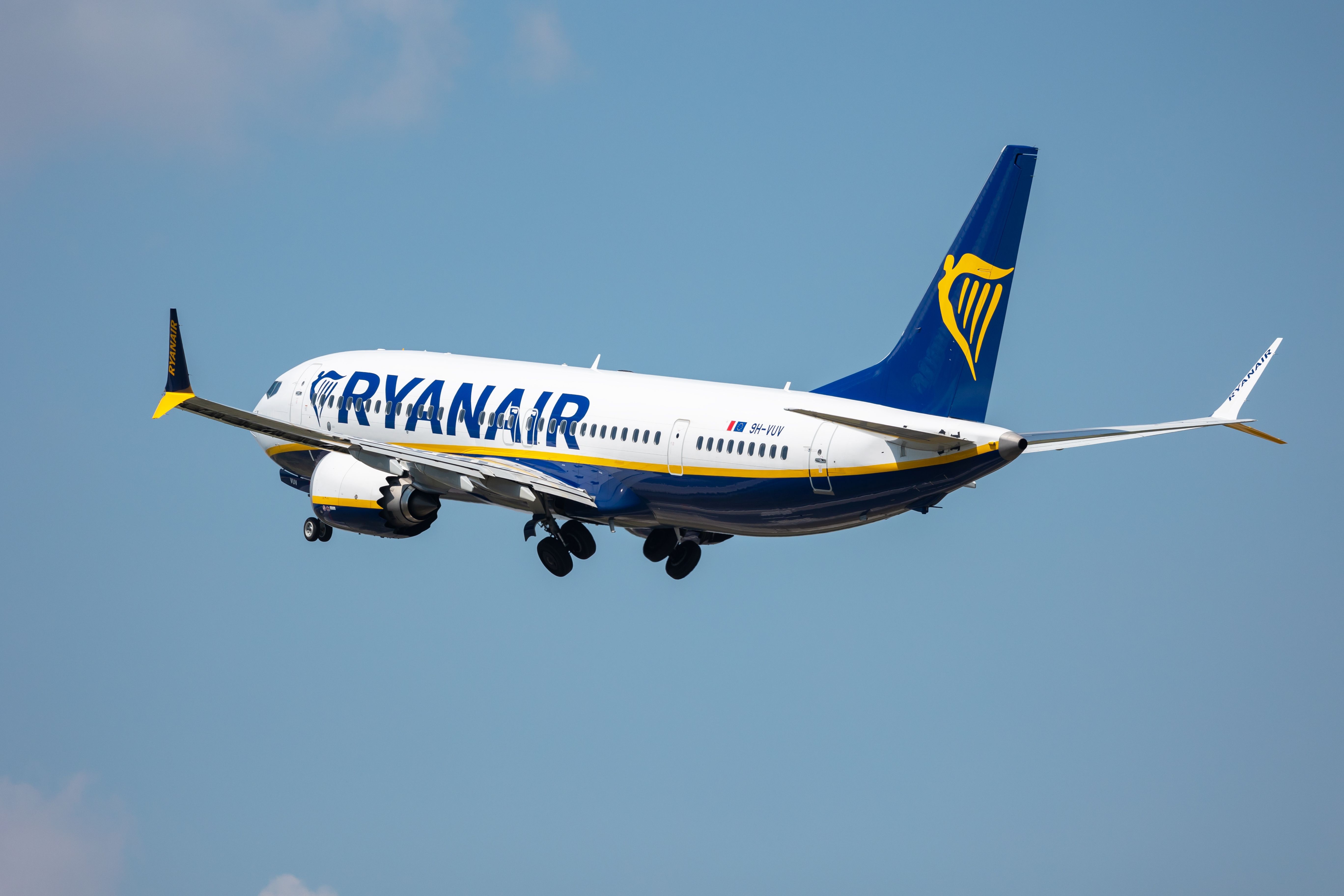 Photo: kamilpetran/Shutterstock.
The tournament, set to run between September and October in France, will see thousands of international rugby fans descend upon Marseille, Bordeaux, Nice, and Paris to watch their teams compete for the sport's highest accomplishment.
From September 7, the carrier will strengthen its services from Dublin, Cork (ORK), Edinburgh (EDI), and London Stansted (STN) to airports across France, with flights added ahead of each tournament match through to the Quarterfinals in Paris and Marseille. The carrier has anticipated high demand for the routes, with tickets expected to sell out well before September.
Further flights are expected to be added should England, Ireland, or Scotland make it through to the final in Paris in October, though Ryanair has yet to confirm any additional services.
Will you be flying with Ryanair to watch rugby in Dublin this month? Let us know in the comments.
Photo: Ryanair

IATA/ICAO Code:

FR/RYR

Airline Type:

Low-Cost Carrier

Hub(s):

Dublin Airport, London Stansted Airport, Milan Bergamo Airport

Year Founded:

1985

Airline Group:

Ryanair Group

CEO:

Eddie Wilson

Country:

Ireland