JetBlue has overhauled its loyalty program, TrueBlue, to add new ways to achieve status and benefits. First announced late last year, the changes come into effect from today, May 10th, for all members. Here are the main takeaways and everything you need to know.
Tiles replace elite points
In a press event yesterday, JetBlue dived into why it's making the overhaul and the focus behind it. The airline says it has collected substantial customer feedback and wants to reward all kinds of travelers, from the once-a-year passenger to the frequent flyer.
The first change is swapping out Mosaic Qualifying points (MQPs) for Tiles. This system is created to simplify the deluge of numbers travelers usually have to track. You earn 1 Tile for every $100 spent on flights, vacations, and with American Airlines, or for every $1,000 of spend on a co-brand credit card. You'll need 50 Tiles to hit Mosaic 1 status, but more on that in a minute. To think of it creatively, a collection of tiles make up the mosaic.
Photo: rafapress / Shutterstock
The second major change is that TrueBlue is not a one-tier program anymore, kind of. There are now four Mosiac tiers (1-4) with each level adding one or two benefits. You'll still get most of the usual perks a Mosaic 1, but at level 3 you unlock four standby upgrade certificates to Mint, which the airline said was a top request from frequent flyers. Mosaic 4 offers two additional certificates and four one-way airport transfers by helicopter to JFK or Newark with Blade. But there's more.
Rewards for everyone
What sets apart TrueBlue from the usual United MileagePlus, Delta SkyMiles, or American AAdvantage, is that benefits start at just 10 Tiles (or $1,000 in eligible spend). Every time you achieve 10 Tiles, you can add one benefit such as early boarding (Group B), priority security access, one free alcoholic drink onboard, 2x points on one vacation booking, or a 5,000 point bonus. This is in line with the airline's ethos to democratize travel (and loyalty now too).
This allows those who only take a few flights a year with JetBlue, or one roundtrip in Mint, to enjoy some perks as well. However, if you reach Mosaic, you can add from select benefits once you reach every subsequent level (50, 100, 150, and 250). These benefits include $90 in statement credit on a co-brand card, 20 Tile bonus, a 15,000 point bonus, fly with your pet for free, Mint Suite priority access, or FoundersCard Blue Membership.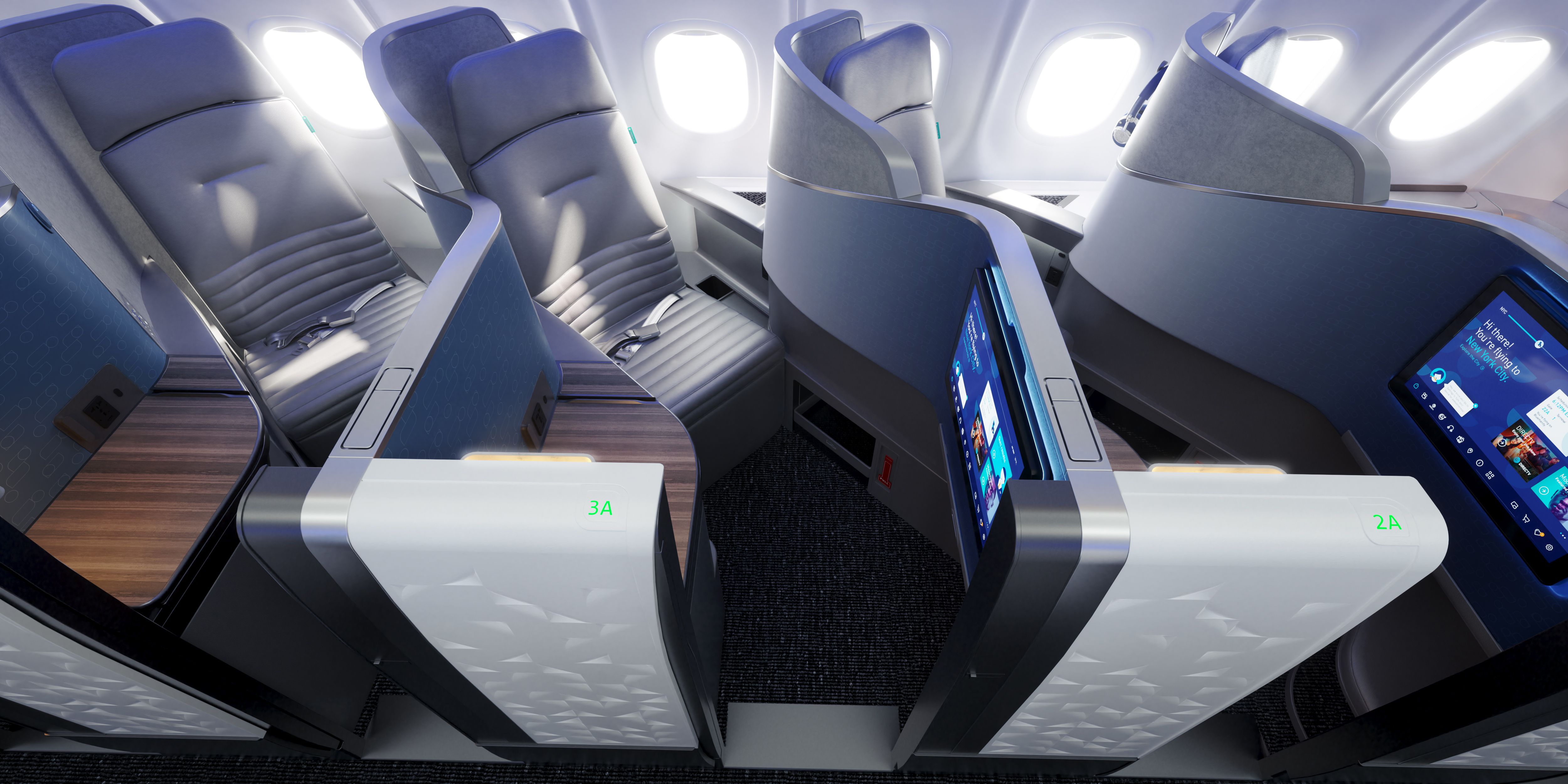 Photo: JetBlue
What to make of the changes?
JetBlue is growing quickly with transatlantic flights to London, Paris, and Amsterdam, and if its merger with Spirit goes through, it will become the fifth-largest in the US. Given this, the TrueBlue program changes were long-awaited and seem to be well-balanced. Elite travelers get more rewards the more they spend, rather than being stuck at one tier, and those just starting out get a taste of the perks too.
However, the carrier has avoided complimentary upgrades and straight upgrade vouchers, which are cornerstones of other US programs. TrueBlue is definitely now a competitive program but with no alliance membership, it remains for those in the US, for now.
What do you make of the changes to TrueBlue? Let us know in the comments.
Participating Airlines:

JetBlue

Owner:

JetBlue

Region:

North America

Coutries:

United States

Established Date:

2008-00-00