Mobile boarding passes are set to take over Dubai soon. Keen to offer passengers improved convenience and assurance of digitally enabled travel journeys, Emirates will make it mandatory for those departing from Dubai to use a mobile boarding pass instead of the traditional printed paper version.
Rolling out a new digital initiative
The initiative will begin on May 15th, which will see passengers checking in at Dubai International Airport Terminal 3 receiving mobile boarding passes either via e-mail or text message. Passengers who have already checked in online can load their digital boarding pass into their Apple Wallet or Google Wallet or retrieve it via the Emirates App.
Photo: Lufthi Syahwal | Shutterstock
To enhance the convenience and accessibility for passengers, the mobile boarding pass can be used throughout the passenger's travel journey, from Dubai Duty-Free to security and boarding. All that's required is for the passenger to show the digital boarding pass on the phone, and Emirates agents and the relevant airport staff will simply scan the QR code.
With this new initiative, Emirates and Dubai International Airport will significantly reduce paper waste while simultaneously offering a convenient and speedy digitized check-in experience for departing passengers. It also reduces the risk of lost or misplaced boarding passes, giving passengers peace of mind when traveling.
Some might still need their papers
While the move to have a mobile boarding pass will be mandatory, Emirates emphasized that some passengers may still require the traditional paper boarding pass to be printed. These exceptions include passengers traveling with infants, unaccompanied minors, passengers requiring special assistance, and passengers with onward flights on other airlines.
All passengers traveling on flights to the US will also require a physical boarding pass to be printed. For these passengers, the option to print a boarding pass is available by request to any Emirates agents at check-in counters or if passengers do not have a mobile device.
Passengers can also request for their boarding pass to be printed if they are unable to access the information on their devices for reasons such as mobile devices running out of battery power, a system breakdown or glitch, message delivery delay, or inability to access an adequate internet connection, network or data package.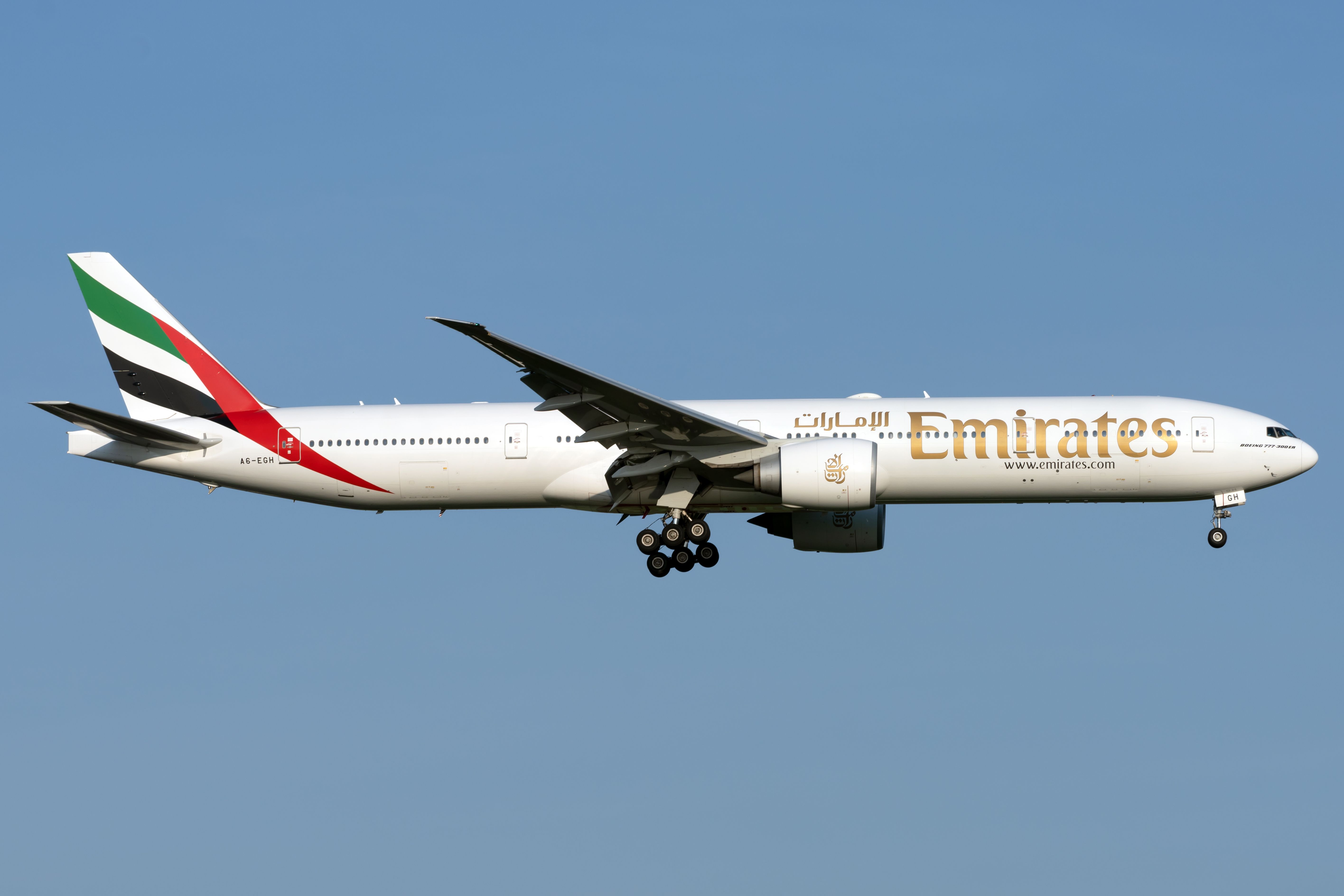 Bottom line
Digital transformation is upon aviation, and there's no faulting the sustainability efforts here. However, for some, the nostalgia of keeping a collection of paper boarding passes will be missed. Perhaps screenshotting mobile boarding passes might be a new way forward as more airlines shift towards reducing their paper waste.
Do you prefer mobile or paper boarding passes, and why? Let us know in the comments below.
Emirates has been unable to fly to Nigeria, so local travelers have found other ways of getting to the UAE. Photo: Vincenzo Pace/Alvin Man – Simple Flying

IATA/ICAO Code:

EK/UAE

Airline Type:

Full Service Carrier

Hub(s):

Dubai International Airport

Year Founded:

1985

CEO:

Ahmed bin Saeed Al Maktoum

Country:

United Arab Emirates