JetBlue Airways has a new Vice President of Safety. The airline confirmed earlier this week that Michael Erbeck would be taking on the new role, reporting to Warren Christie, the carrier's head of safety, security, fleet operations, airports, and JetBlue University.
Erbeck has nearly three decades of experience in the aviation industry. He is no stranger to the east coast, working for United Airlines in Newark and Washington, DC, for most of his career.
Ensuring safe operations
JetBlue's safety office will be led by Erbeck, and he will oversee the safe operations of the carrier's more than 1,000 daily flights across its growing network. He will also execute JetBlue's long-term safety strategy that will identify and reduce or terminate safety risks to its operations. Additionally, Erbeck will work towards evolving the airline's current safety management system.
Wearing several other hats, JetBlue said Erbeck would regulate all other programs that prioritize safety.
"Erbeck will oversee all safety-related programs including occupational health, safety awareness, and safety and environmental compliance programs, to promote a robust safety culture. Finally, he will serve as the primary liaison between JetBlue and regulators including the FAA, NTSB, and OSHA, on matters of safety and compliance."
On Tuesday, Erbeck posted on Twitter sharing his excitement to work with a coworker at the airline.
Coming from United
Until 2021, Erbeck was a vice president at United, where he was responsible for leading its east coast global hubs at Washington Dulles International Airport (IAD) and Newark Liberty International Airport (EWR). At IAD, Erbeck looked after nearly 4,200 employees at their airline, with around 245 daily departures. At EWR, the task was more significant as he oversaw more than 420 daily departures and a team of 14,000 employees.
"Mike's broad experience in aviation plus his passion for promoting safety and continuously improving safety performance and safety culture make him a great fit to lead our safety office," said Christie. "Mike and team will ensure we continue to empower our 25,000 Crewmembers to do their best every day, with every flight, in support of our #1 value of safety."
A "strong culture of safety"
Erbeck said he is excited to join JetBlue to ensure that safety remains a priority at the airline.
"I'm looking forward to joining JetBlue and partnering with the team to ensure we're always on the forefront of safety in all areas of the company," Erbeck said. "At JetBlue, every crewmember is ultimately a member of our safety team and I'm eager to get to work hearing their ideas for how we can continue to build upon the already strong culture of safety."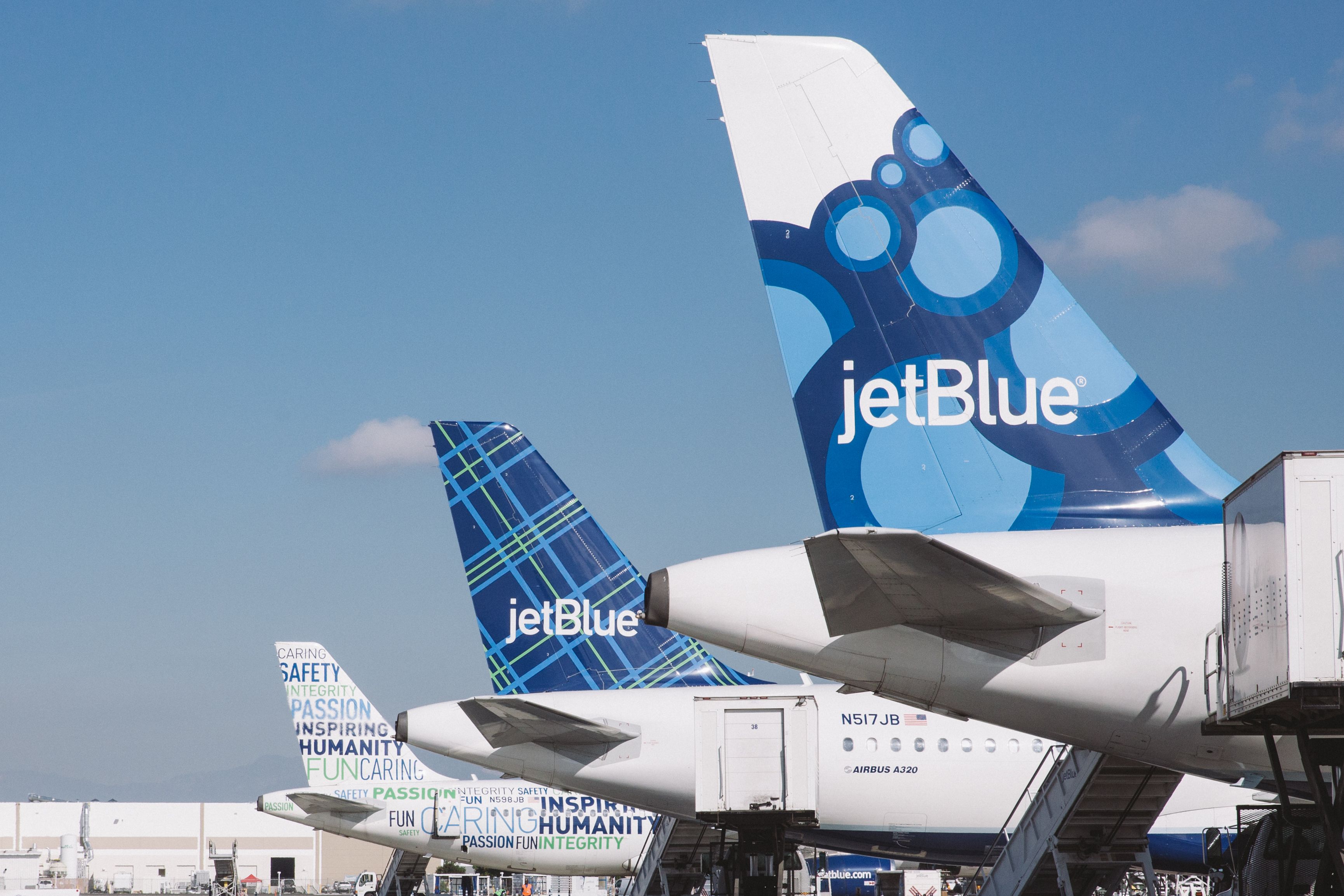 Photo: JetBlue
In 1993, Erbeck began his career with Continental Airlines in Newark. He worked on the frontline as a ramp service employee and then worked several other roles over the years as Continental eventually merged with United. According to JetBlue, he has experience working in customer service, ramp operations, station operations, safety, risk management, ground support equipment (GSE) maintenance, and reservations. Holding a private pilot's license, Erbeck also holds degrees in flight operations and aviation management from Daniel Webster College.
What are your thoughts? Let us know what you think in the comment section.