Delta Air Lines extended one of its European routes this fall and winter, added frequencies on two, and increased to year-round service on another. Flights from New York City to Geneva will now run through the first week of January. Flights from Boston to Dublin and Atlanta to Paris will see added service, and the Boston-Lisbon route will increase to year-round.
Increased demand means more flights
Atlanta-based Delta Air Lines has adjusted a few European routes and the end of 2023 and the beginning of 2024. As of last week, Delta's flights from John F. Kennedy International Airport in New York City to Geneva Airport were scheduled to end on October 27. According to schedule data from Cirium, the route has been extended through the first week of January. Service will run five times weekly until January 7.
Photo: viper-zero | Shutterstock
From its easternmost hub at Boston Logan International Airport, Delta is increasing its flights to Dublin Airport through the end of the year. Cirium data from last week shows that Delta's Boston-Dublin flights would be reduced to five times weekly in November, but this week's report shows that is no longer the case. Instead, the carrier will fly to Dublin daily through January 8. As the service is seasonal, Delta will not fly the route between January 8 and March, when it will resume daily service.
From now on, Delta will fly year-round from Lisbon to Boston. The seasonal service was scheduled to end on January 7 before resuming again in March. Instead, the route will operate year-round, adding five weekly flights in January and February before continuing daily flights on March 7.
Atlanta to Paris
Flights from Hartsfield Jackson Atlanta International Airport to Charles de Gaulle Airport in Paris were altered between October and March 2024. The route was not extended, but some changes have been made to the frequency of flights. Delta currently flies 18x weekly from Atlanta to Paris, with daily frequencies as high as three on some days.
Two of the three Delta flights to CDG run daily, and the third currently runs four times weekly. Due to increasing demand, the third flight (DL 88/89) is expanding to year-round service and will continue to run four times weekly from November to March 2024. The change increases Delta's monthly seat offering on the route by more than 8,000.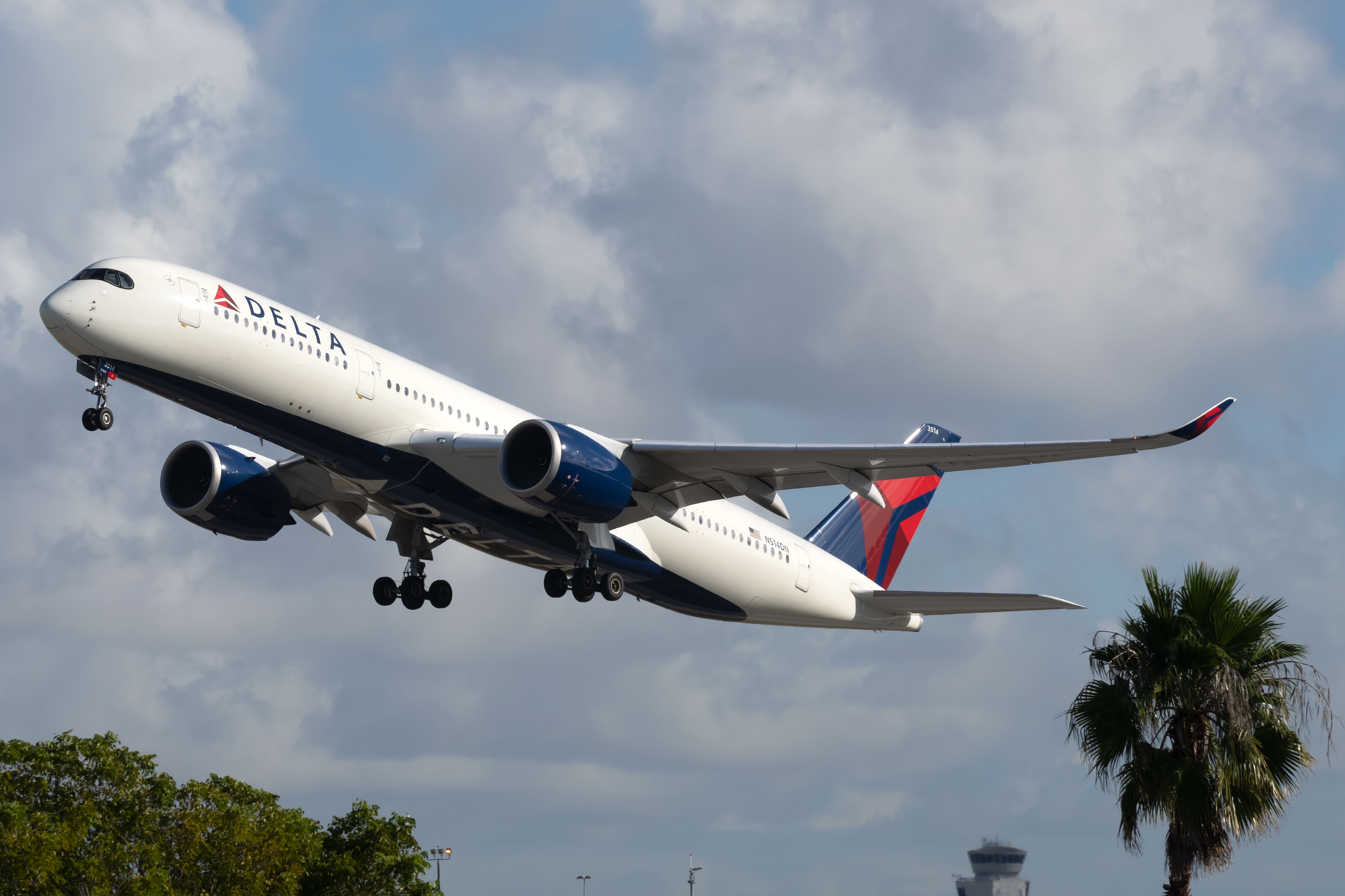 Photo: Vincenzo Pace | Simple Flying
The changes show that demand for air travel is continuing to rebound as the world recovers from the COVID-19 pandemic. Airlines are increasing flights and expecting passenger numbers to be close to 2019 levels as early as this summer, giving passengers more options worldwide. Delta provided Simple Flying with the following statement,
"With the demand for international travel as strong as ever, we're thrilled to give Delta customers more options to connect with the world in some of their (and our) favorite places around the globe. We strive to build our schedule by listening to where our customers tell us they most want to fly, and these extensions are a result of exactly that. As always, we extend our appreciation to those who choose to place their trust in us for their travels and wish all of our customers – no matter where their journeys take them – a wonderful trip."
Do you plan on heading to Europe this winter? Would you take advantage of the Delta routes mentioned above? Let us know in the comments below.